It's amazing to think that we're already at the point in the year where companies start to push products for various Christmas gift guides (a special mention must go here to the company that hit us up in July, asking if they could be included).
So, are you struggling to find the perfect gift for the man in your life? If so, why don't you let us help?
All going swimmingly
Summer is lining up to be a scorcher, so get ready to spend a lot of time at the beach. Of course being the reasonable adults we all are, no reader of ManSpace would resort to rocking the budgie smugglers in public (nobody wants to see that) so it's probably time to check out the latest board shorts.
The Summer 2018 collection from SUNMAN, for one, casts shade on boring men's beachwear with edgy designs, 'on trend' prints and a diverse range of styles and fits. In fact, the range comprises 46 looks to suit every man, from the extreme sportsman to the laze-by-the-pool guy.
The SUNMAN collection caters for sizes S – 5XL and is stocked in stores across every state of Australia and New Zealand. For your local stockists, visit www.sunflair.com.
For the cool(er) bloke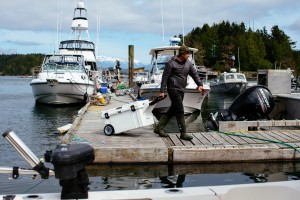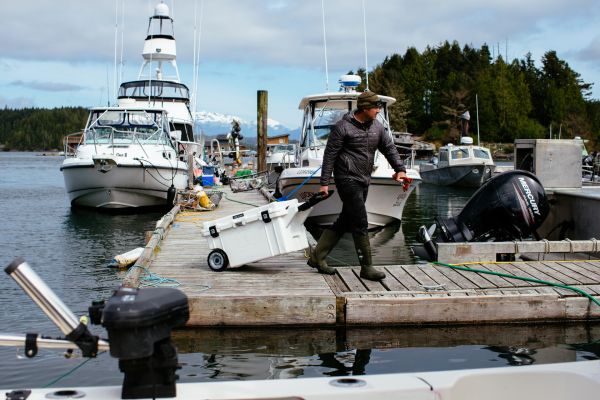 Perhaps one of the most important items any man can own is an Esky. Think about it; keeping beer cold while on the go is quite possibly the single greatest invention of all time.
Now Pelican Products – a company that is known for its protective cases – has released the Pelican Elite coolers.
Made in the US, the new Elite 50QT and 80QT coolers are built to the highest of standards. The Pelican 80QT is resilient to whatever life throws at it: with corrosion-resistant stainless steel hardware, ultra-tough handles and heavy duty wheels will see your new cooler in action for many years to come. In fact, all Pelican Elite Coolers are guaranteed for life.
Both coolers boast up to 10 days of ice retention, so that you don't have to worry about lukewarm beverages ever again.
Old and strong beer?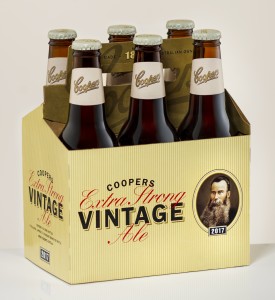 Give that special someone the gift of Vintage Ale this Christmas.
Coopers' 2017 Extra Strong Vintage Ale is a limited release beer that is expected to sell out quickly. This special edition brew is the 17th in the series that goes back to its launch in 1998.
A new combination of hops and enriched malt flavours are the key characteristics of the 2017 Coopers Vintage Ale. This year brewers have revised the grist recipe, the first change in a decade.
The 2017 Vintage has a bitterness of 50 IBU, which is expected to carry well as the beer matures. The beer retains an alcohol level of 7.5% ABV.
A six pack of Coopers 2017 Vintage Ale retails for around $27 at good liquor outlets.
For the cider drinkers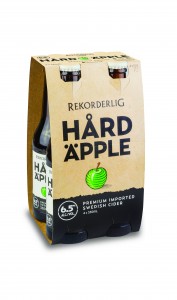 Swedish cider brand Rekorderlig has announced a new addition to its line-up in the Australian market, with the introduction of Hård Cider – a 6.5% ABV cider.
Influenced by its European heritage, where ciders are traditionally produced with a higher ABV, there are two flavours in the Rekorderlig Hård Cider range – Hård Äpple and Hård Pear.
The new range of Hård Cider is best served chilled over ice during the long, hot sunshine days. Hård Cider is available in easy-to-carry 10-packs as well as 4x330ml bottle packs making it a stylish accompaniment for any social event.
Pitching camp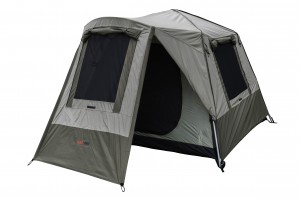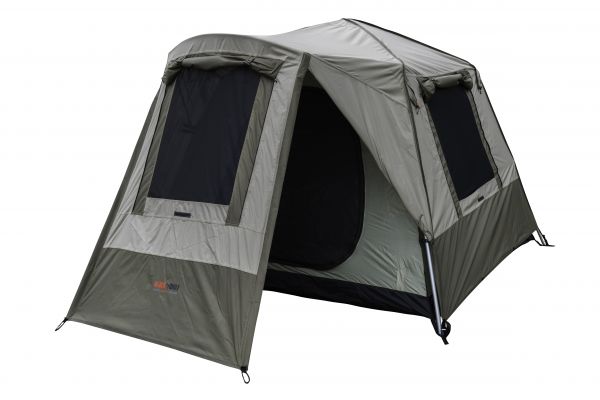 Is the man in your life a keen outdoorsman? Does he spend as much time camping in the wilderness as possible?
BlackWolf has released the new Turbo X-Lite LF 240 tent for the keen tourer, spontaneous campers or grey nomads who are on the go.
It was Blackwolf's design mission to "create a simplified and quicker-to-pitch front vestibule, to ensure effortless setup and ease-of-use". Despite not being a full awning, this vestibule still provides exterior weatherproof storage to ensure all your belongings are protected from harsh weather conditions – and not cluttering your sleeping space.
The Turbo X-Lite LF 240 has a full fly and completely breathable inner lining, increasing airflow to prevent frost and water droplets from forming on the inside surface. By minimising condensation, the Turbo X-Lite LF 240 will protect your clothing and gear from that unwanted late night wash.
Made from a strong polyester blend, the Turbo X-Lite LF 240 weighs just 14kg.
The ultimate wingman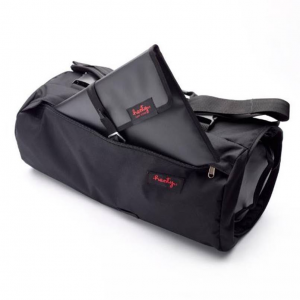 Two Aussie mates, Jeremy Grey and Jon Gourlay, have come up with the ultimate bag for active travellers and commuters, the Henty CoPilot.
A crowdfunding campaign took flight and made this popular product possible. More than 1,000 backers pledged over $320,000, bringing this slick two-bag system to life, for every adventure traveller and commuter to enjoy.
Designed the make travelling even easier, the clever two-in-one Henty CoPilot consists of an outer garment bag and a spacious grab 20L inner utility bag. Gear up and use them together, wrapping the garment bag around the utility bag, or wear separately as a stand-alone backpack.
Made from recycled plastic, the semi-rigid vertical ribs define the diameter of the garment bag. When rolled, it holds clothes in place minimising creasing. Hauling more than your clothes, the multi-purpose Henty CoPilot has enough space for your business and leisure needs, including laptop and other tech devices, two pairs of shoes, toiletries, accessories and gym gear.
The vinyl countdown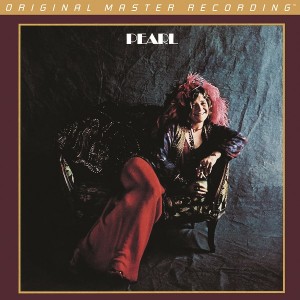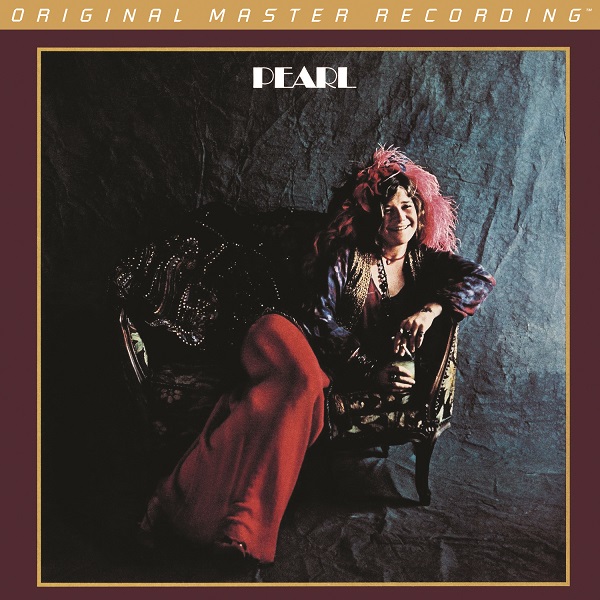 As the resurgence of vinyl is well and truly in our midst this Christmas, many consumers will be seeking out their favourite artists' records.
Instead of sifting through second-hand stores or purchasing potentially damaged vinyl online, Mobile Fidelity has arrived with a quality and affordable solution. Its range of remastered vinyl records will have music lovers jumping for joy this Christmas. With a huge range of albums from big name artists such as Cyndi Lauper, Bob Dylan and Elvis Costello, Mobile Fidelity has invested in audio technology over the years that faithfully reproduces these music legends. For hours of vinyl entertainment come Christmas day, Mobile Fidelity has you covered.
Let me guide your way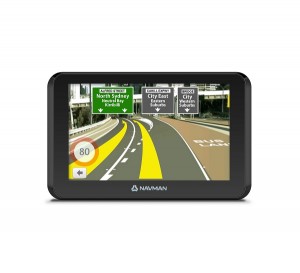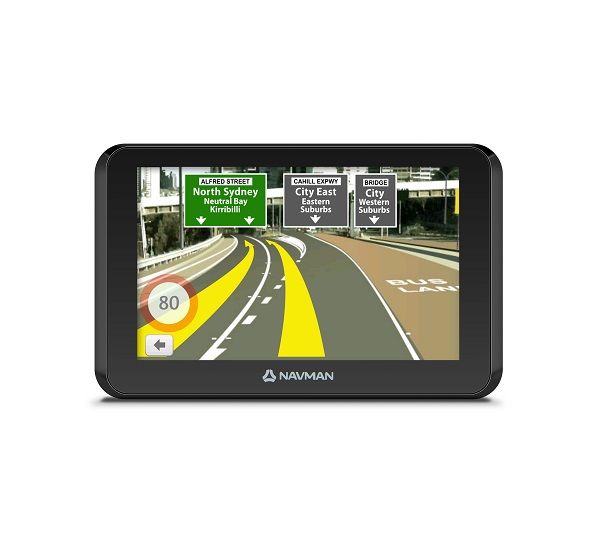 Save yourself the pain of having to choose between a GPS and dash-cam and check out the all-in-one Navman Drive Duo, which brings together the smarts of a top quality GPS with a dash-cam that comprises of Full HD 1080p recording.
This clever gadget will protect loved ones from fraudulent accident claims during the crazy holiday period and will provide quality guidance just in time for the Christmas rush and then all year around. It includes safety features like spoken safety alerts, Bluetooth hands-free, live traffic and 3D junction views, as well as premium driver alerts that warn you about merging lanes, or stop signs.
Dash-cam features comprise of a wide 140° angle lens, a 3-Axis G sensor on the device that will automatically register the impact and tell you where the impact came from whether that's the front, back or side of the car via the MiVue Manager and ADAS features, that keep drivers safer with a lane departure alert that alerts if a driver is veering out of their lane and a front collision alert, that will warn if they are driving too close to the car in front.
A close shave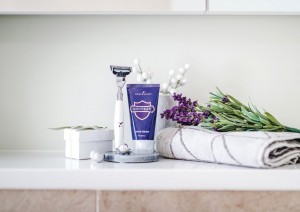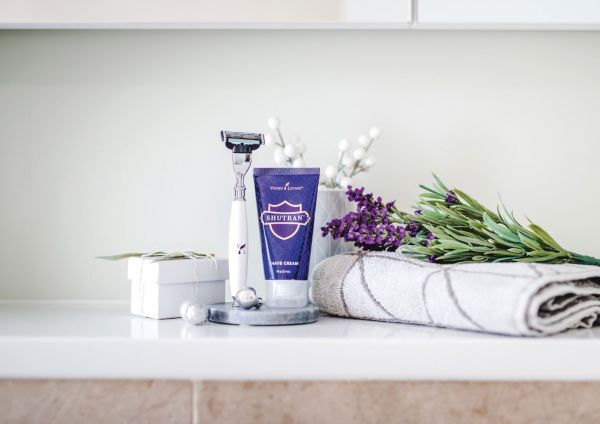 Made with a pure essential oils and botanicals, Shutran Shave Cream delivers an incredibly close, smooth shave while also hydrating skin. This kit also features a Young Living men's razor to help achieve the perfect shave without razor drag, nicks and skips.
The reading rainbow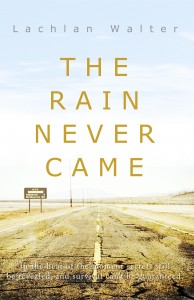 In a thirsty, drought-stricken Australia, the country is well and truly sunburnt. As the Eastern states are evacuated to more appealing climates, a stubborn few resist the forced removal. They hide out in small country towns – where no one would ever bother looking.
Bill Cook and Tobe Cousins are united in their disregard of the law. Aussie larrikins, they pass their hot, monotonous existence drinking at the barely standing pub.
When strange lights appear across the Western sky, it seems that those embittered by the drought are seeking revenge. And Bill and Tobe are in their path. In the heat of the moment secrets will be revealed, and survival can't be guaranteed.
Does your bloke like to read? Is he obsessed with the impending end of the world? Definitely check out The Rain Never Came by first-time author Lachlan Walter.
If he's not into fiction, it's also worthwhile checking out BBQs, Beer and BS by Merv Hughes.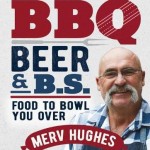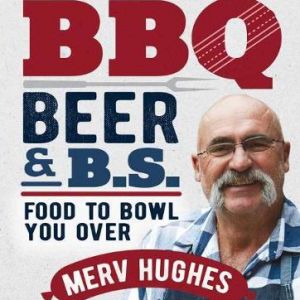 Big-hearted fast bowler and sporting legend, Merv cooks up a collection of his most wanted barbecue recipes along with a side of cricket anecdotes and beer adventures from the cricket star's career. Just like Merv ripped through batting line-ups all over the world, his recipes will bowl everyone over at your next barbecue.
BBQ Beer & B.S (RRP $40.00) is available from all good bookstores or online.
Or, if he likes a bit of comedy, try Fifty Shades of 50 by radio announcer Brendan 'Jonesy' Jones.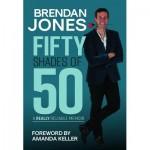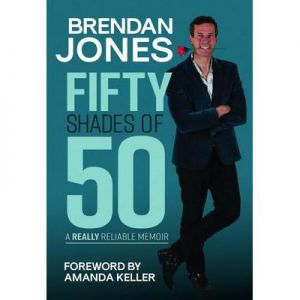 Jonesy tells all in this amusing, if not totally reliable, memoir of growing up in suburban Sydney and following his dream to be a radio DJ. In the quirky and irreverent style that fans of his top-rating breakfast radio show with Amanda Keller know and love, Jonesy shares his funny anecdotes and various media adventures — both on radio and TV — as well as his passion for his true love, motorbikes.
Fifty Shades of 50 (RRP $32.99 – paperback) is available from all good bookstores or online.
All that shimmers…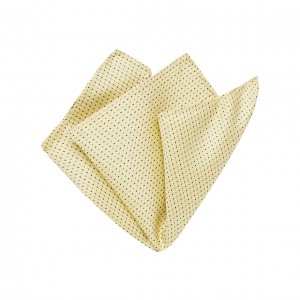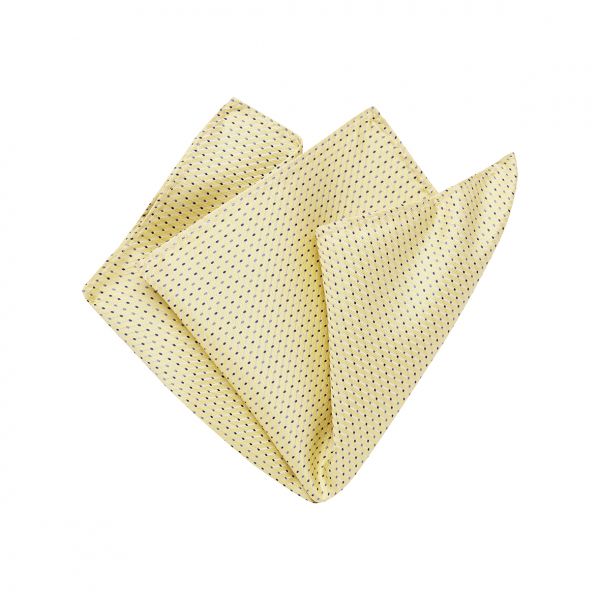 Forget the every-day monochrome palette – let your fella stand out and make an impression with a touch of gold. Buckle | 1922 has released a bunch of pocket squares, bow ties, tie bars, cufflinks and the must-have belt, all of which are available through Myer and David Jones.
Pocket Square (pictured left)

The fancy yet inexpensive accessory all men should start collecting for their wardrobe. Add a golden pocket square to an outfit for a smart look.
Bow Tie
If you're the dapper man who loves to add flair to your outfit, opt for a silky bow tie in gold.
Cufflinks
Add a golden suave touch with James Bond style cufflinks – available in a range of designs that can be worn repeatedly.
Belts
We all know that a belt is a must-have accessory – try adding a belt with a gold buckle to accent your style.