With some creativity, ingenuity and a little know-how, that little retreat can become a perfect personalised space. Jonathan Green met with advertising guru Warren Brown to talk about his space and how it has led to a new business venture.
What makes the perfect man space? The answer is as simple as it is complex.
Firstly, you want some practicality in its use and purpose – I think that's a given. But the truly great ones stand apart from the others because they are a proper reflection of the owner.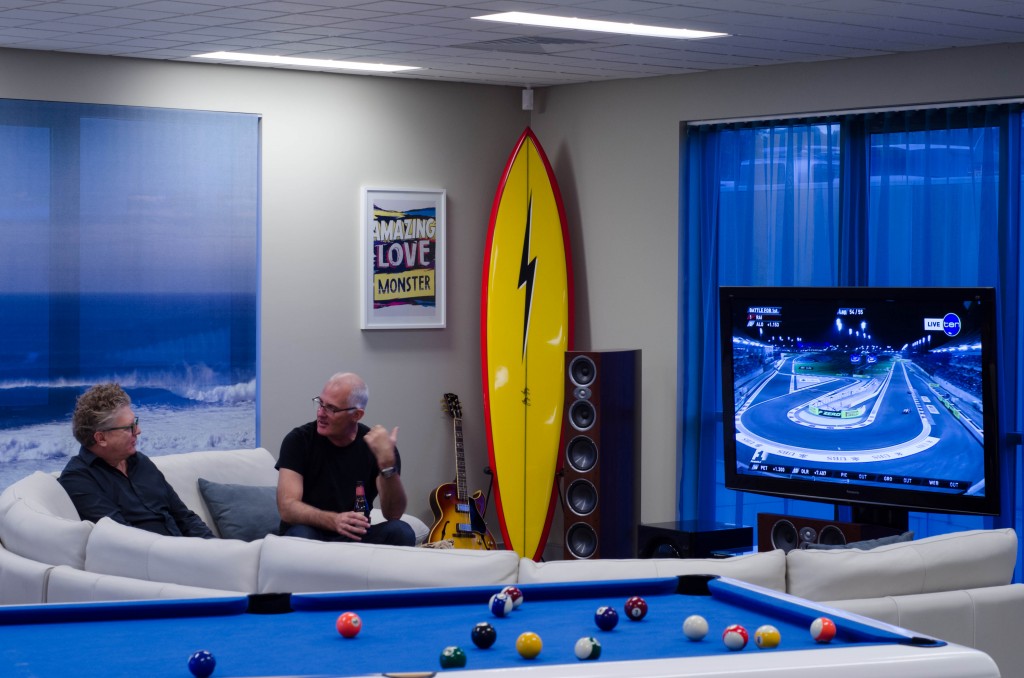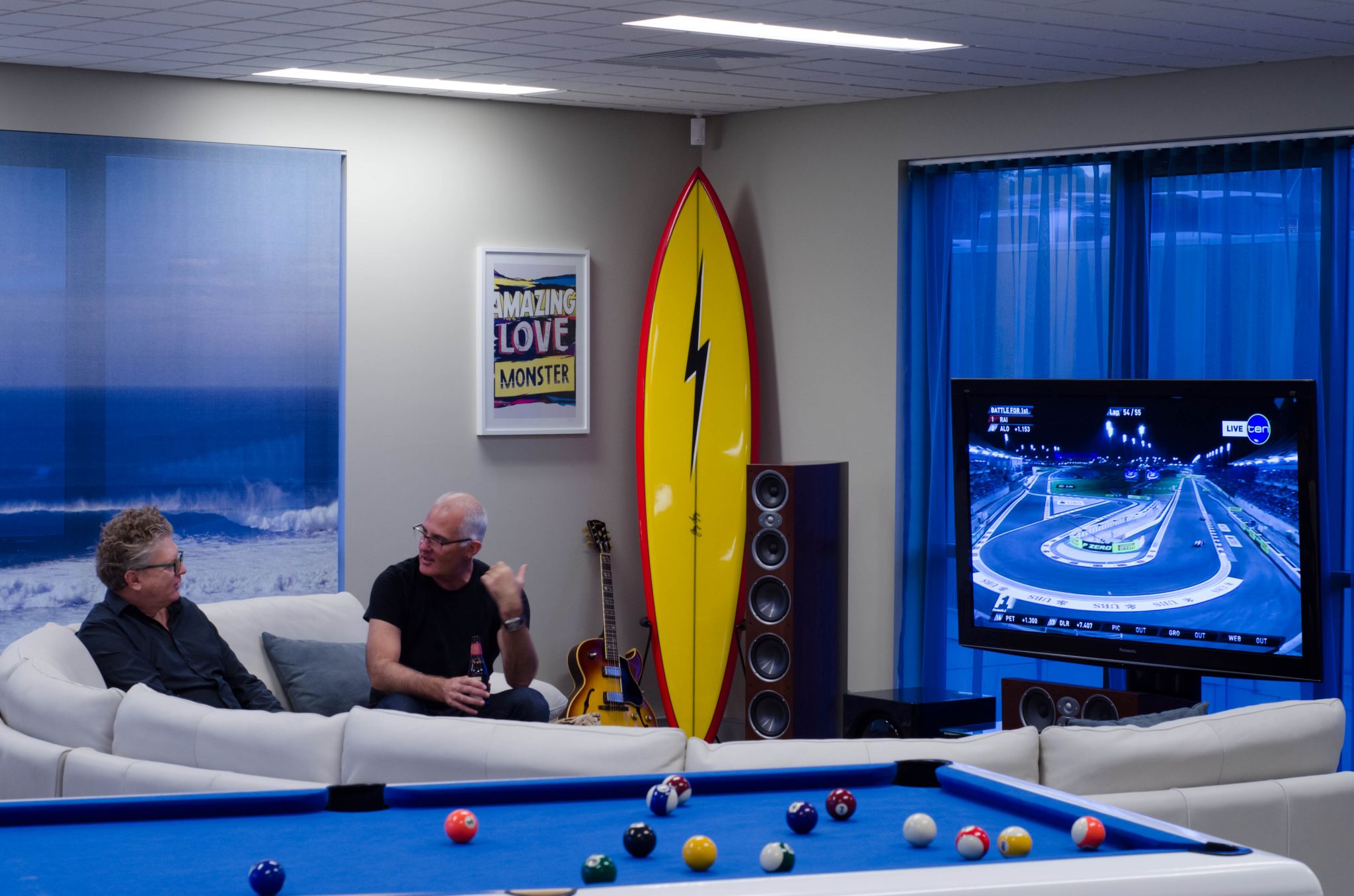 In short… the simple part: it's all based around you!
The complex part: demonstrating that in a unique manner.
This is the theme of Warren Brown's own man cave, and the basis of the business he has established with friend Kimble Rendall.
Warren's space is indeed impressive. Rather than opting for a spare room or the shed out the back, he took the extra step of getting a dedicated spot away from the house – and I mean, completely separate. The result is a large space in an industrial area of Sydney's northern beaches.
"I picked the area specifically because I loved the idea of being surrounded by industry. The location is essentially the epicentre of 'bloke' in Australia," explains Warren.
"I think it's every guy's dream to have a dedicated space where you can have whatever it is that makes you feel good. If you've collected a fair bit of memorabilia or cars or whatever it is along the way, then it can get pretty hard to squeeze that into a normal domestic environment. Or it can create a certain amount of tension I guess…" he laughs.
"From my own perspective, it was a case of wanting a dedicated space where I could do whatever I liked and create something that was an extension of my personality, so I set one up."
As you would think, Warren's retreat has a few of the traditional elements of a quality man space: a glass fronted beer fridge, pool table and foosball table. There's also the obligatory large TV, with an excellent sound system and comfy couch. However, there are also some magnificent personal touches, such as a floor to ceiling photograph of Bells Beach where Warren surfed as a teenager, and a personalised piece of street art by Sydney artist Numskull using the words 'Hey baby get my motor running'. It is also a place to store some incredible cars, including a Ferrari F40 and a Ford GT40 – complemented by some motoring memorabilia and an impressive driving simulator.
It's a perfect mix of fun, entertainment, relaxation, personal reflection and room to move.

"I love to relax in here, but it's also a great place to share with others," says Warren. "Through the Formula One season a group of us will meet here every race to watch it, but before it begins we jump on the driving simulator and take turns to drive the track for that particular course and see who's fastest.
"It can get a little bit competitive… well actually very competitive… but it's a great way to get everyone in the mood. Then we sit down and watch the race on the big screen, with my cars and a few others things around us and the feeling and atmosphere is perfect for a good night.
"I put in some effort to make it feel like a living space, rather than a garage. Basically, if I could build a house where all the cars were in the living room, that would make me very happy – and that's what I've tried to do here."
Despite the love for his man cave, Warren is still always thinking about the next possible improvement – or perhaps even a new venture.
"As we speak, I've got some guys creating a special lighting effect for me using an old Aston Martin manifold and I think that will look cool. However, it's a fine balance because you can easily keep spending money on things, but at the same time I'm also thinking about creating a new one."
The enjoyment – and perhaps 'success' – of Warren's space, sparked the business venture he has rather cleverly called Man in Space. The concept is to help other guys create a perfect, personalised space for their particular interest or passion.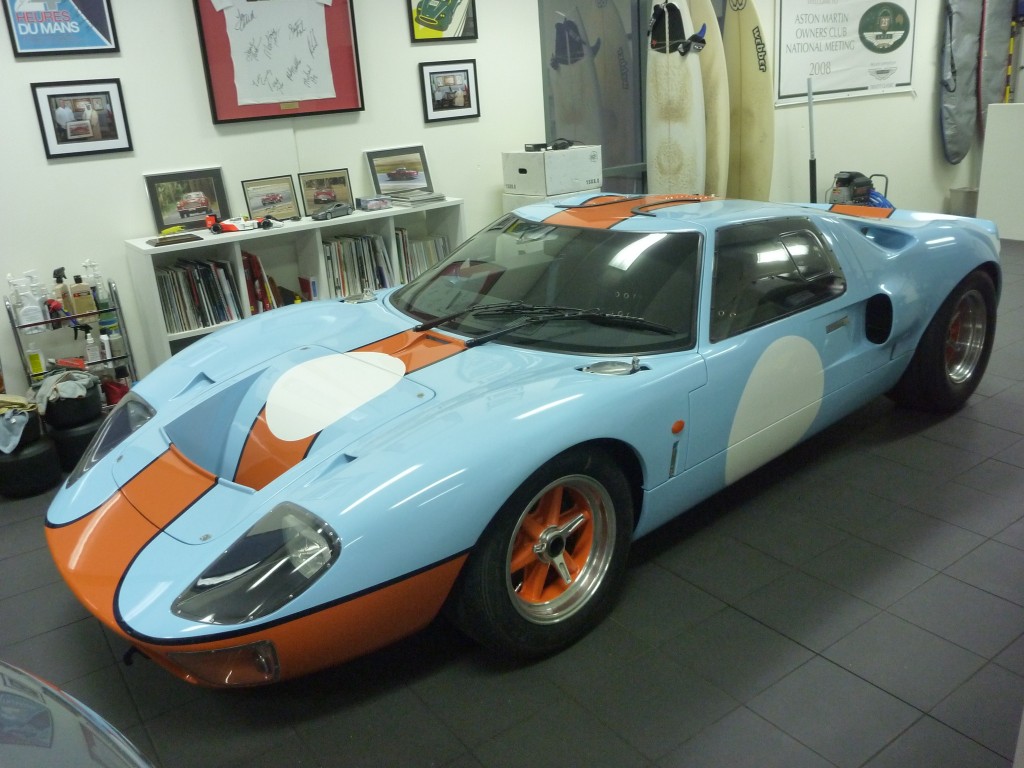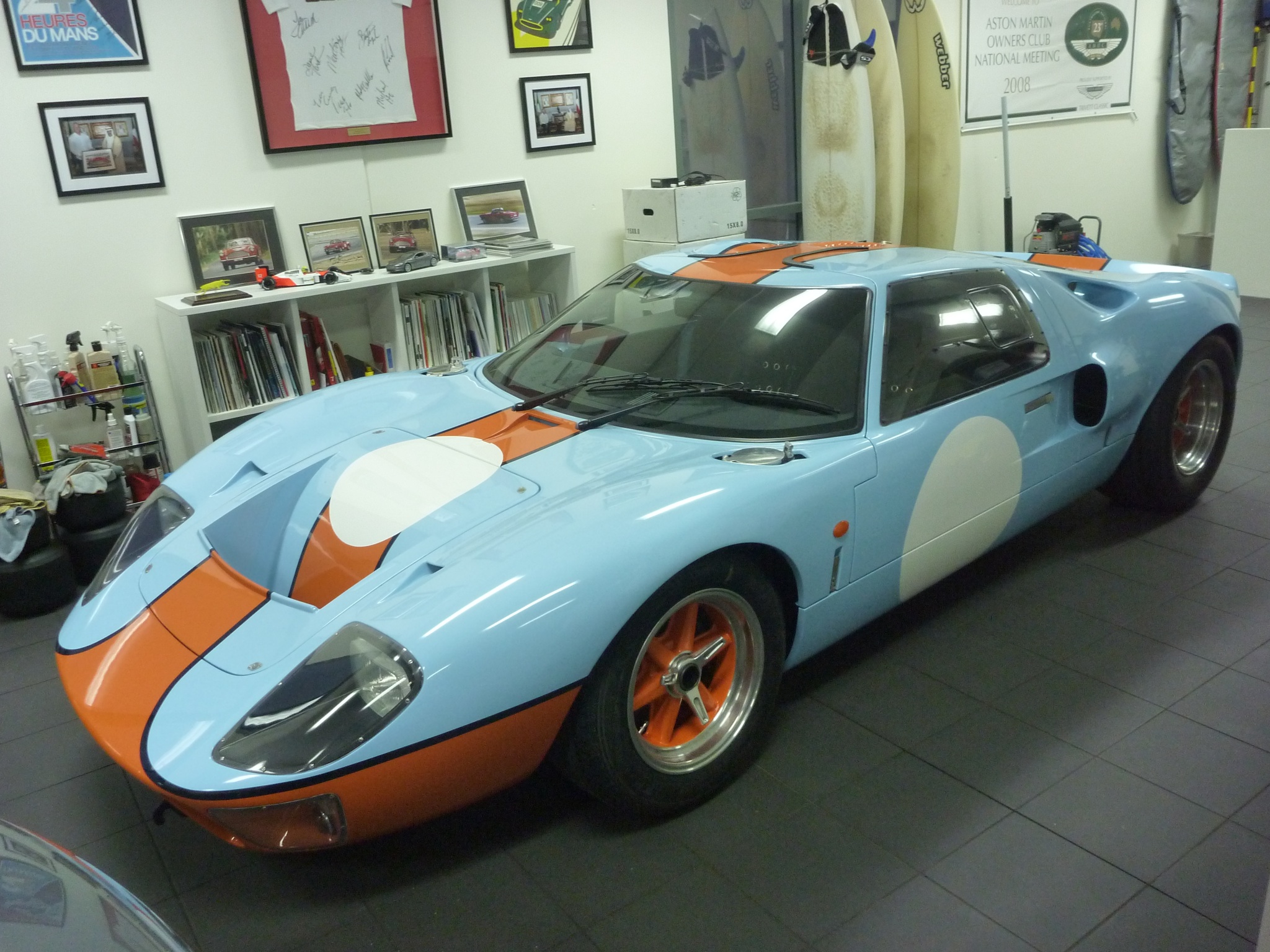 Warren is a guru of the advertising world, working for major clients and creating campaigns known in households around the country. His company, BMF, even won 'Agency of the Decade' from the industry magazine B&T. The other half of Man in Space, Kimble Rendall is highly regarded in the film and television industry, however he is perhaps better known as a founding member and guitarist for iconic Australian band Hoodoo Gurus. Together they have great skills in communicating, creativity, and bringing ideas to life – a pretty useful skill set for a venture like this.
"I've worked in the advertising industry for the better part of 30 years, and worked on a lot of famous brands and big companies, and Kimble has worked in television and film including the odd Hollywood blockbuster. There are things that we create in our jobs all the time that are actually possible to be made for people outside the film world," explains Warren.
"A lot of guys would like a proper, dedicated space – and have the passion to go with it – but don't necessarily have the time, imagination or resources at their disposal to put it together really well. There are a lot of great possibilities out there but it's pretty hard to know what can be achieved, no matter how crazy it is, if you don't know who to talk to, which is where our experience helps.
"In some cases it might be a creative idea, while others are just unaware of what is physically possible. I mean, Kimble and I deal with sets and props and studios every day – many of them are very well made and would last for decades if required. The key is working out what needs to be brought out so that space becomes an extension of their personality. Without wanting to sound like a wanker we can give someone the ability to sit in their soul."
As editor of this magazine, it's fair to say that I've seen my fair share of dedicated man spaces – and there is no doubt that the personalised ones stand out and stick in the memory. You can look through collections with hundreds of items and, more often than not, the owner will be most proud of some fairly innocuous item that has great personal meaning.
"It's about the imagination that goes into it. I think it's important that guys realise that a lot of the best spaces don't necessarily involve a lot of money – they just come from a great idea. And that's what we want to draw out of the customer, and help provide them with some inspiration that leads to something quite special."

The business is only in its early stages, but there is a positive and healthy attitude towards its future.
"We saw an opportunity to have some fun and meet some interesting people – and if it turns a buck, or becomes a TV show or leads to other opportunities… well, I guess that'd be a bonus!
"We just want to open the door of possibility to all those guys out there who have a passion or an idea – or just an inkling of an idea – to show them what is actually possible. Basically… take that smallest idea or fantasy and turn it into a reality."
So how do you start? What do you ask a client when trying to establish what will make their creation come to life?
"Start with what you want to put in there. Get the pool table if you want one and you plan on using it, but don't just get one because you think a man cave should have one," he replies.
"As I see it, the basic rule of thumb is this: every single thing that I have in my cave has a story attached to it. That's what draws it together. And that's what helped me decide what should be in mine.
"You'd like to think that if you invited someone into your space and they asked what something was or why you had it, that you could reply with a story, and not just a statement that basically says you could afford it.
"Once you got that… well, we'll help you do the rest."
If you'd like to know more about Man in Space or want to personalise your man space with some creativity and flair, you can contact Warren directly at maninspace1@bigpond.com or by calling 0411 137 804.