The number of craft brews popping up in bottle shops and bars around the country has been nothing short of staggering over the past couple of years. One can't help but think you'd need a lifetime to get through them all (and what a life it would be right?).
We recently came across the Endeavour Vintage Beer Co. and what drew us to their brew was their claim of it blending the beer and wine worlds.
The team at Endeavour is comprised of three blokes who decided 'to have a go' – the brewer, the marketing guru and the numbers guy. Together, Andy, Ben and Dan agreed that there was an opportunity for a true vintage beer in Australia, where the ingredients were the focus and principles of wine making were used to highlight the seasonal nuances in each brew.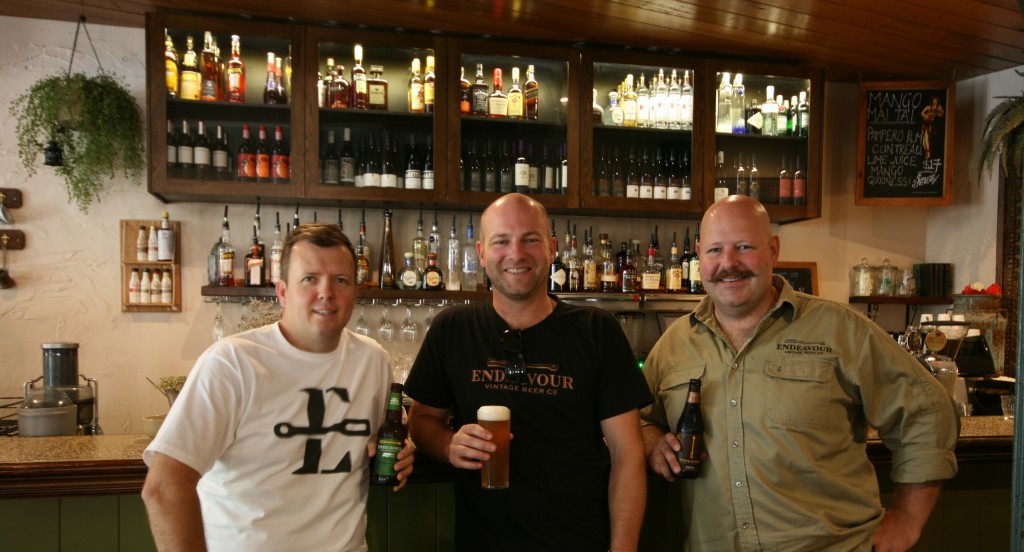 In a saturated market where drinkers tend to stay loyal to familiar brands, the three decided to position Endeavour as a beer that does not compromise on quality and is equally as suited to fine dining as a backyard barbeque.
With a few beers and a lot of courage, they decided to give it a go. After reaching out to a few friends to help raise capital for the venue, a business plan was drawn up and the concept of True Vintage Beer was presented to a major Australia retailer. A 15 minute meeting slot was still going after 45 minutes, and eight days later they had orders. Nine weeks of limited sleep and adrenalin followed, and on 3 August 2010, Endeavour True Vintage Beer was officially born.
Endeavour Vintage Beer Co. has just launched its 5th vintage of brews with 2014 Harvested hops and barley. Still the world's only dedicated vintage beer company, Endeavour takes the principles of winemaking to beer for the fifth year running, highlighting the seasonal nuances in each brew.
Now with five regular styles in the 2014 releases, Endeavour believes this year's brews are some of the best yet. Further, for the second year running, Endeavour has also released a one off 'Seasonal Series' brew, an all-Australian IPA showcasing their favourite varieties discovered through working with their chosen hop & barley farmers.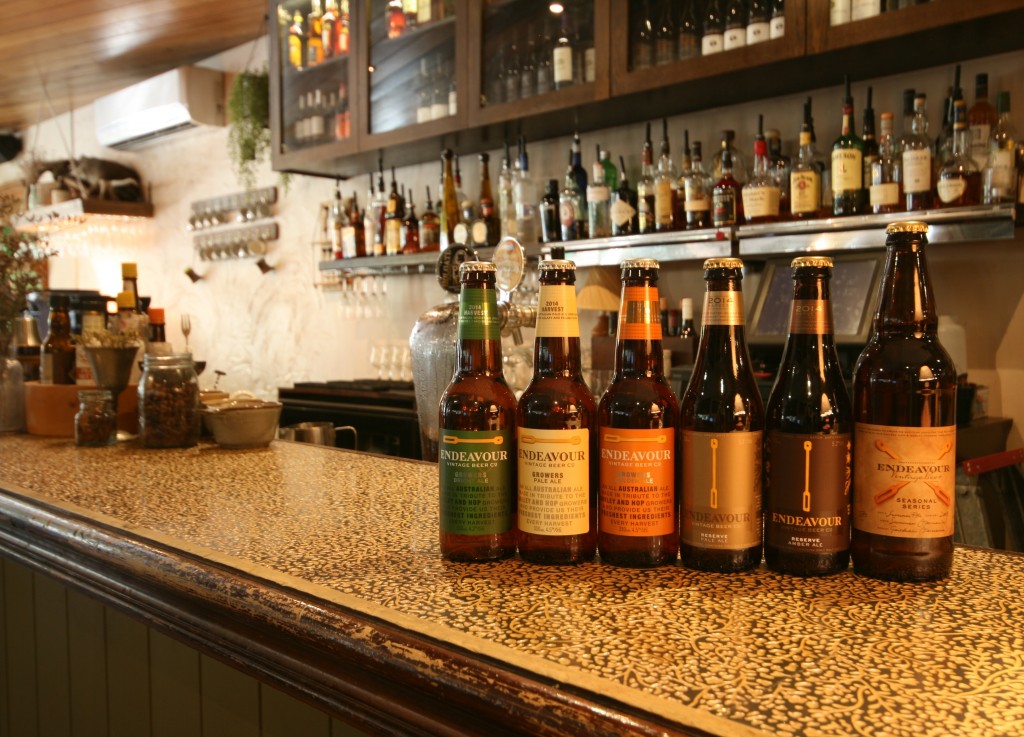 "We work closely with Australian growers to source the best hops and barley each season," explains brewer Andy 'Bear' Stewart.
"By talking directly to the farmers, we can understand the changes of the season and tweak our recipes to suit our house styles – creating beers with exciting flavour profiles that are slightly different each season.
"This year's grain harvest was the best we've seen since we started Endeavour," explained Andy.
"We have high expectations for this year's vintage, and we've simplified the number of hops used in each brew to highlight the individual characteristics of each cultivar."
While they don't have their own brewery yet, their recipes are their own and they hope to one day build their own beer 'estate' in Tassie.
Good luck fellas, we wish you all the best.
Oh and by the way, we've tasted their 2014 vintage and we were pretty damn impressed – particularly with the refreshing 'hoppy' highlights of the bright and pale ales which are perfect for summer.