Once the human race could figure out how to make international travel possible, it was only a matter of time before a holiday in space was on the cards as well – and it seems to have come around sooner than many people expected.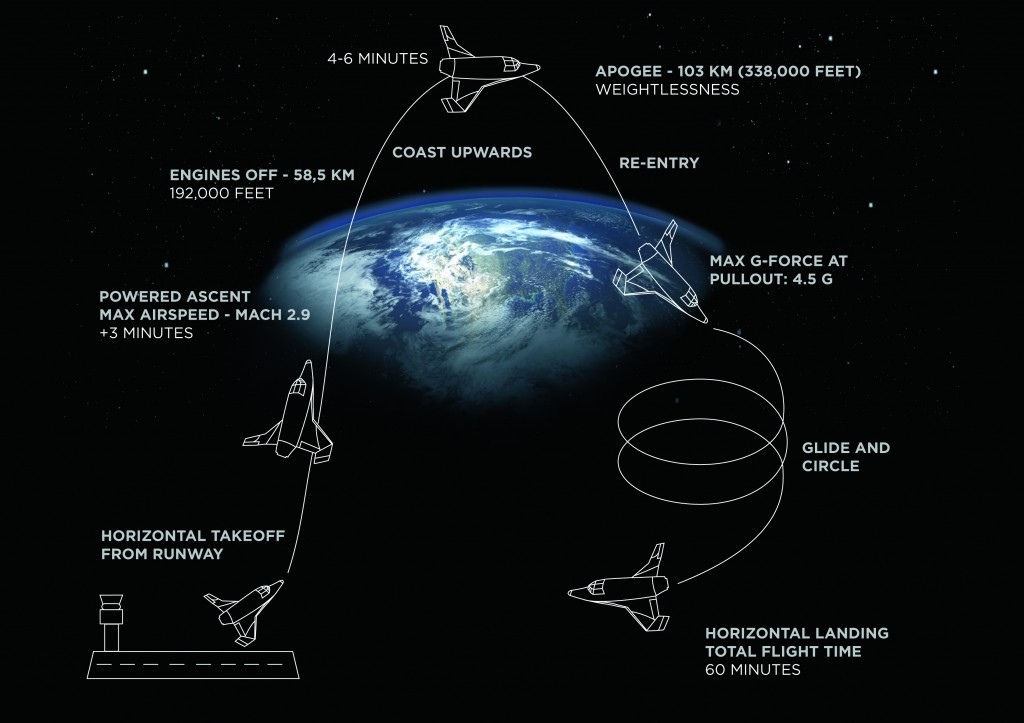 Recently, Dutch company Space Expedition Corporation (SXC) announced that it will offer commercial space travel from Curacao International Airport in the Caribbean from 2014. With ticket prices set at $100,000, this should give you plenty of time to save up for the hour-long ride.
One of the few confirmed ticket holders is our very own man-in-space aficionado, Nigel Peck AM, an 84-year-old Melbourne businessman and the founder of a large electrical manufacturing and distribution company. Despite his respectable age, Nigel remains active in many aspects of business, charity and travel.
He is a keen yachtsman who has represented Australia at the World Championships no less than eight times. On top of this, he has travelled extensively to many parts of the world; most notably the North Pole about 10 years ago and the South Pole earlier this year. His innate love of aviation has led him to fly on a Concorde twice, as well as pilot a Cessna and a North American Mustang Fighter (complete with a short stint in aerobatics).
It makes for an impressive list of extracurricular activities that most of us can only dream about. Given this, you could be forgiven for thinking that Nigel was born an adventurer, and it was his love of adrenaline pumping through the veins that sparked an interest in the space expedition.
But you'd be wrong on both accounts.
"I've never considered myself to be an explorer. I married very young and my wife and I had four children, so we were quite busy bringing up our family," he says.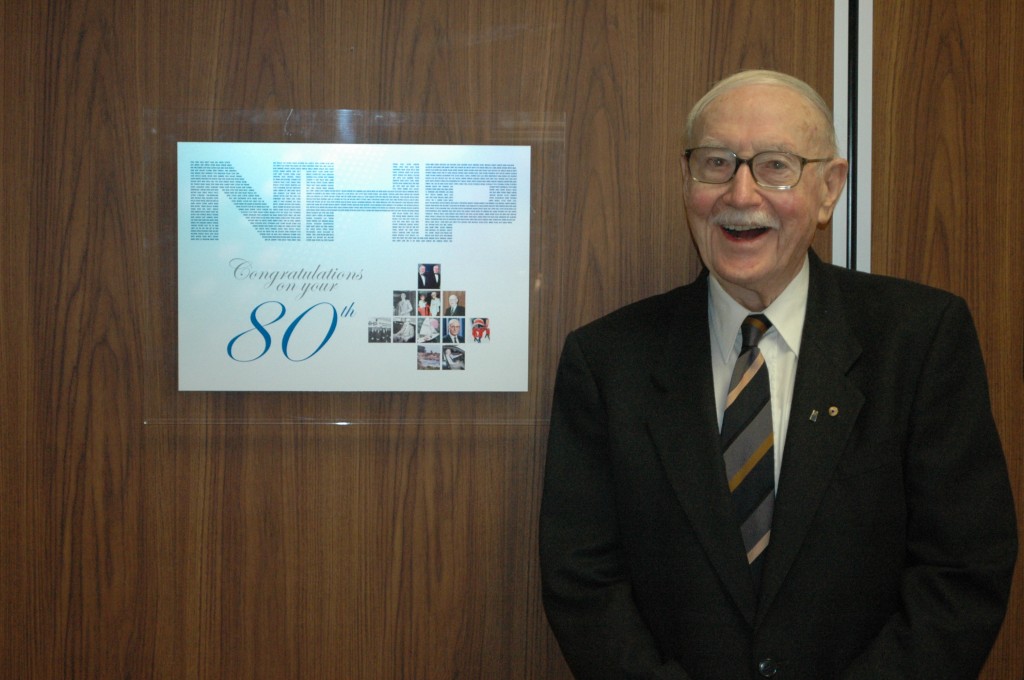 "Then I had the opportunity to start my own business in 1968 and that also kept me busy. When I moved into semi-retirement almost 11 years ago, it gave me the opportunity to do other things," he says.
A true businessman at heart, Nigel found out about the upcoming space odyssey from his Dutch friend Hans Hulsbergen, who had travelled with him to both the North and South Poles. Hans took Nigel to see the manufacturing facility of XCOR Aerospace in Mojave, California (just one hangar from Sir Richard Branson). After observing and sitting in the cockpit of the first prototype and witnessing the power of the Lynx spacecraft's rocket motor, Nigel was convinced to become a shareholder and buy a ticket on the SXC flight.
"I had no thought about going into space until I met these people and spoke to my friend. I got talking to them and it sounded exciting to be involved."
And when such an opportunity arises, you take full advantage of it. Travelling into space is a rare experience that, so far, only about 500 men and women in the world have ever had. Without a doubt, this new way of space travel will offer enormous potential for the future.
Getting ready for take-off
SXC will be carrying out the flights into space using two different spacecrafts. The Mk I will depart only from Mojave spaceport from 2013 and take its passengers to the edge of space (60km high). The Mk II will be operational during 2014 and reach deep space (103km). It will depart from both the Mojave and Curacao spaceports.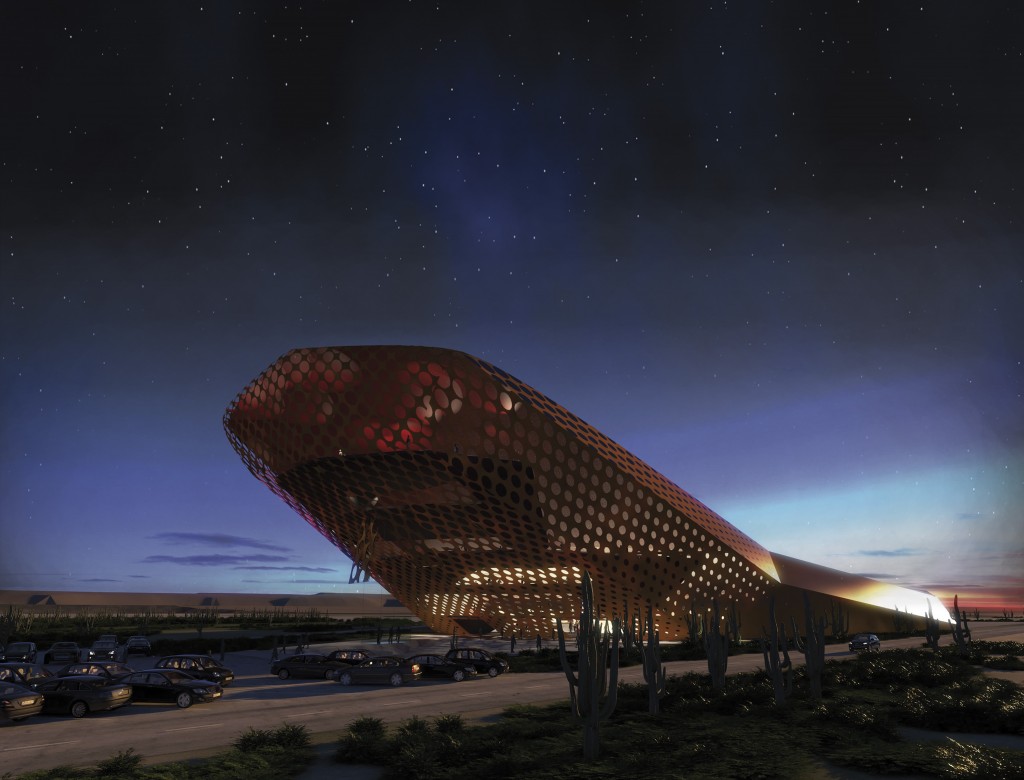 The transport of choice is the Lynx, a reusable spacecraft that takes off and lands like a conventional aeroplane. Unlike other spacecrafts previously developed – including Sir Richard Branson's blueprint – the Lynx is equipped with rocket engines that can be switched off and on at will.
"This is not a critical issue, but it's an advantage. If we're coming in to land and we're a bit short of the runway, we can give the engines a reboot and continue on safely," Nigel laughs.
The Lynx provides room for only two people: the pilot and passenger. Three minutes after takeoff the shuttle engines will be switched off and the Lynx will continue to coast upwards until it achieves an altitude of 100km, which is scientifically recognised as the frontier of 'space'. Here, the passengers will be able to view the Earth while in a weightless condition.
This once-in-a-lifetime experience will last for about six minutes, before the floating flight back to Earth begins. At an altitude of 30km, the Lynx will start to re-enter the atmosphere (with an ability to restart the rocket engines if necessary). The deceleration when reaching Earth's atmosphere is substantial, being similar to take-off.
As the expedition takes almost an hour, there are plans to organise up to four flights per day. So far, 65 people have signed up for the trip and each will have to undergo special training.
"SXC has launched sales of the expedition in Australia and the United States so far. There are a number of Dutch airforce and ex-airforce pilots who are involved and anxious to be a part of it," Nigel says.
The expedition will create an opportunity for passengers to take part in international scientific research, and companies will also have the chance to buy a microsatellite that can be launched during low Earth orbit.
In the meantime, Nigel has a lot of research and training ahead of him as he prepares for the voyage into space.
"I think I'll be titillated with nervous excitement. Whenever you do something that is unknown, you have that," he explains.
"If everyone was doing it, then I don't think that I'd bother. It's the excitement of being early in the whole process, and being able to do it at my age, because that's a consideration. I feel fantastic and privileged to firstly have the money and secondly to physically feel that I can do the job."
So, what's next for Nigel after he conquers space?
"I have no ambitions. By then I'll be 86 and I don't think I can look to too many exciting things after that. But you never know – we'll see what comes up."