Award-winning New Zealand cider maker, Zeffer Cider Co., has launched its highly acclaimed Apple Crumble Infused Cider in Australia, now available through Dan Murphy's and BWS stores nationally.
Made with the highest grade all-natural ingredients, including real apples, fresh cinnamon and vanilla, this delicious cider has been expertly hand-crafted by skilled cider makers to taste just like apple crumble.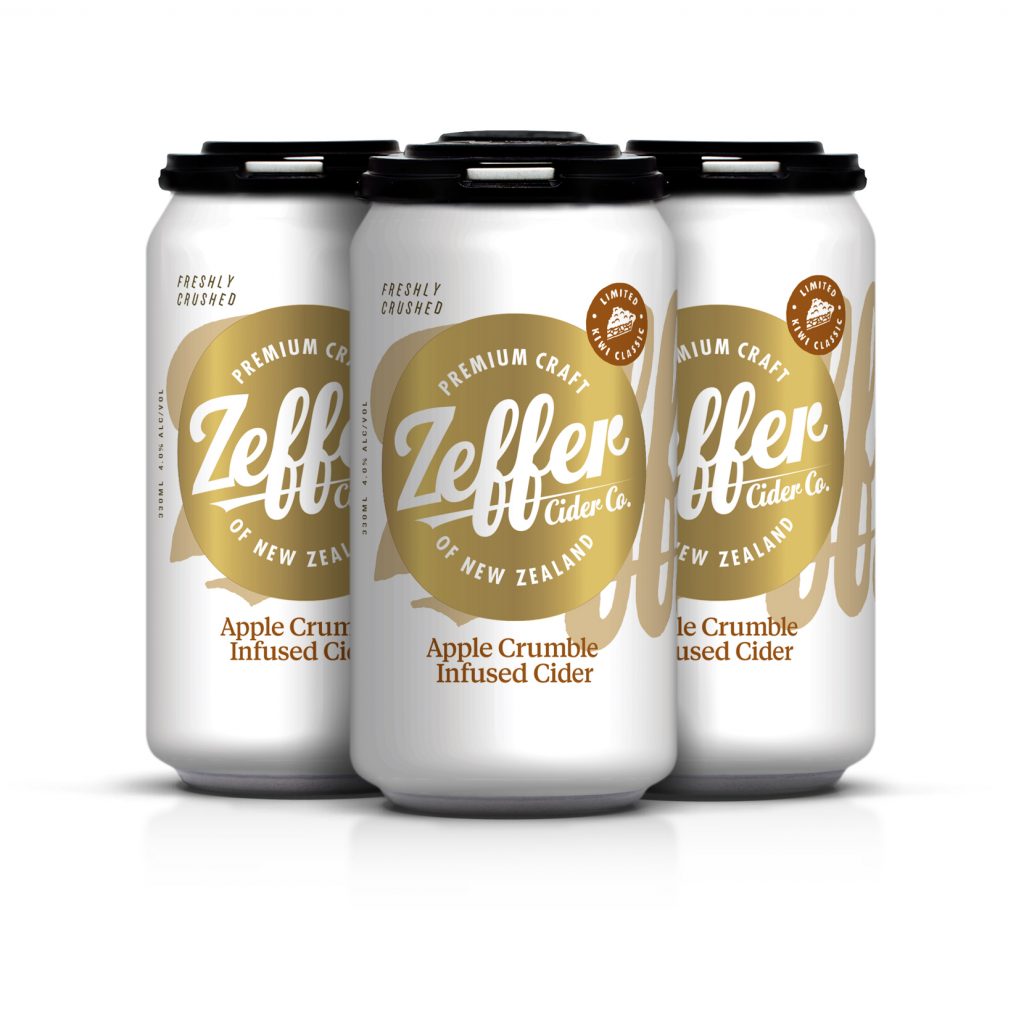 "We are delighted to introduce Apple Crumble Infused Cider into Australia.  Since we launched it in New Zealand at the GABS festival a couple of years ago, it has achieved cult status and many Australians have been awaiting its arrival with much anticipation!" says Zeffer Cider Co. CEO Josh Townsend.
This ingenious recipe features orchard fresh Hawke's Bay apples plucked at peak ripeness from the tree.  The apples are crushed and when the sweet juices flow freely and the skin releases its tartness, sticks of fresh cinnamon and vanilla pods are introduced to infuse into the golden liquid.  The result is the tantalising taste of Apple Crumble Infused Cider – scrumptious dessert in a can.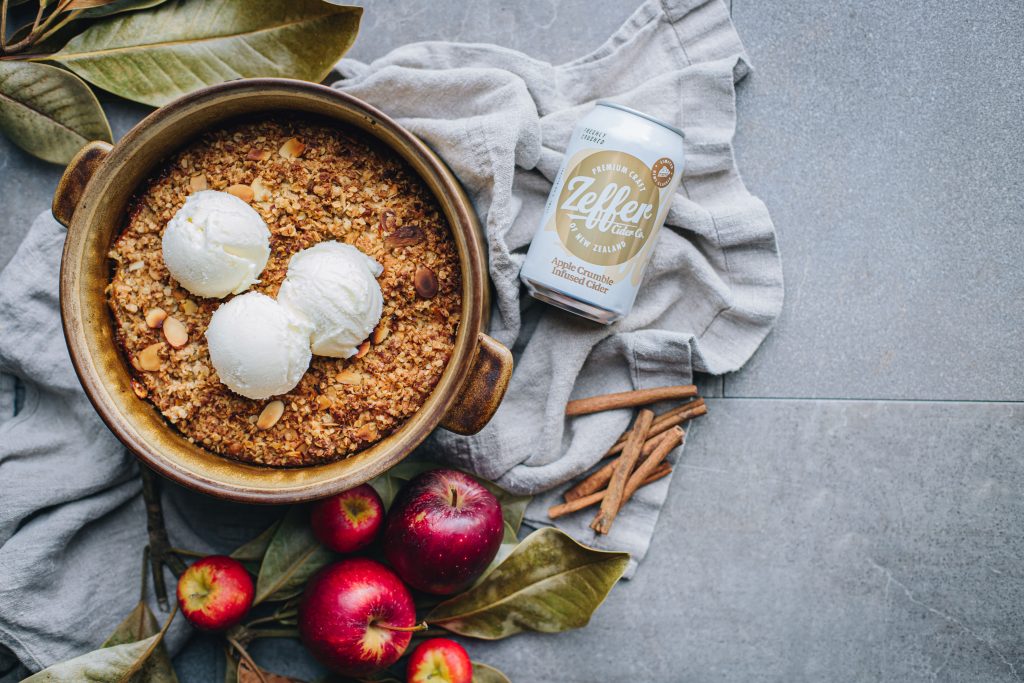 "There is something uniquely satisfying about apple crumble.  It combines a subtle balance of sweet and sour flavours which mark the characteristics of some of the world's most popular desserts.  As soon as you click back the tab of Zeffer Apple Crumble Infused Cider, you are met with the mouth-watering aroma of rich apple and cinnamon and yet it's not overly sweet.  One sip and your taste buds are enveloped with the authentic taste of home-baked apple crumble.  Enjoy it with a scoop of fresh vanilla ice-cream for an outstanding flavour sensation," says Josh.
Zeffer Apple Crumble Infused Cider tastes great with food and friends, when out and about or at home and is available from Dan Murphy's and BWS RRP: $22.99 4-pack; $5.99 each.