Over 23,000 craft beer drinkers were surveyed to reveal Balter Brewing, established just over three years ago, has retained the title of Australia's best craft brewery.
Created by craft beer retailer Beer Cartel, the 2019 Australian Craft Beer Survey is the most comprehensive study ever undertaken with Australian craft beer drinkers.
Richard Kelsey, Director of Beer Cartel says Balter taking out best craft brewery for the second year in a row really highlights the quality of the brewery.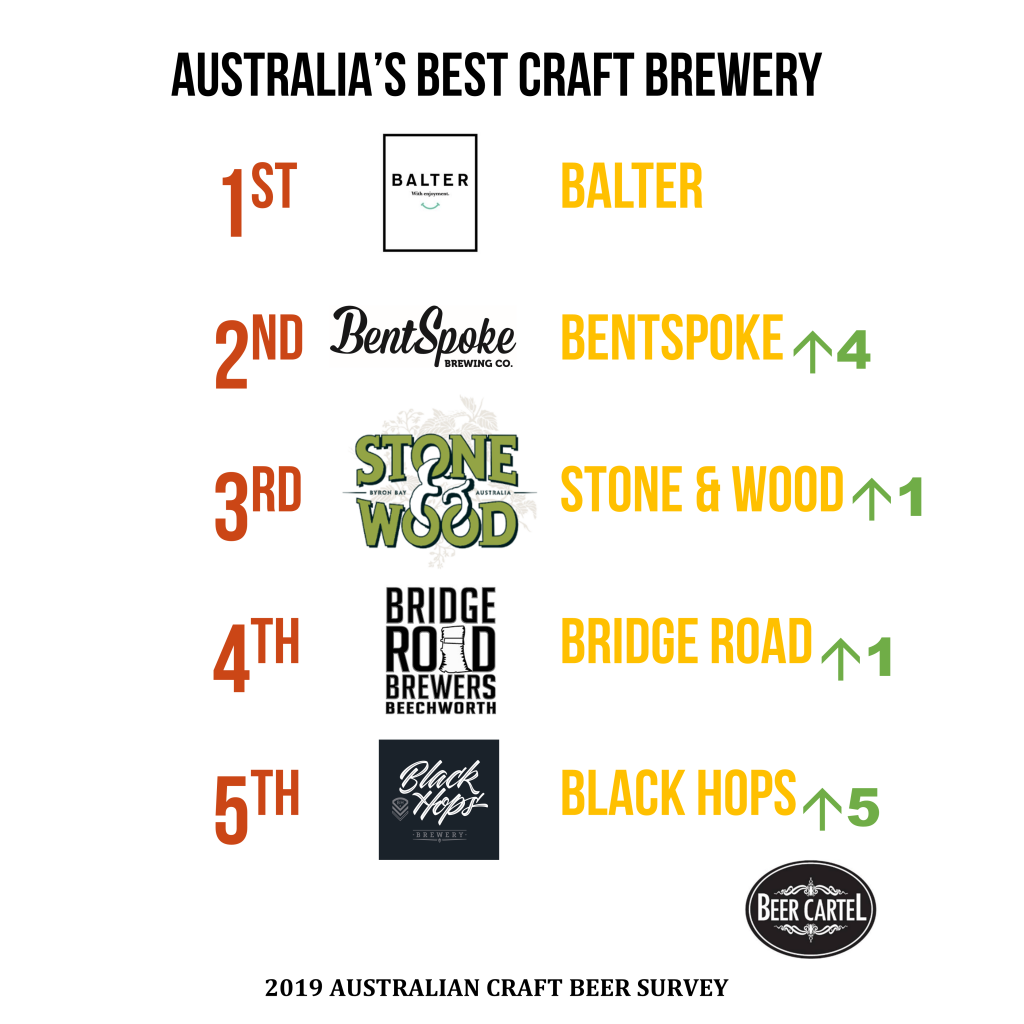 "We've been doing the Australian Craft Beer Survey for the past four years – this is the first time a brewery has taken out the title of Australia's best brewery more than once. With an estimated 600 breweries now operating in Australia, it really does show the quality of Balter," says Richard.
Key findings of the research included:
– Balter has been voted Australia's best craft brewery. For a second year in a row, consumers have voted Balter as Australia's best.
– Awareness of the Independent Brewers Association (IBA) seal of independence has grown steadily. 41% are aware of the Independence Seal released by the Independent Brewers Association, up from 31% in 2018. Of these, most (58%) said the seal influences their purchase behaviour.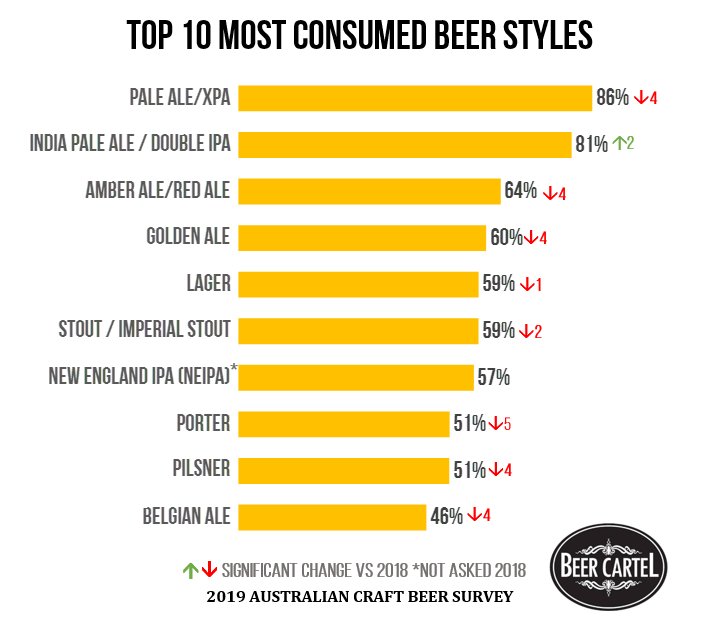 – Preference for cans has overtaken bottles for the first time. Overall preference for cans has grown 8 percentage points to 38%, while preference for bottles has decreased significantly to 27%.
– Core range beers still account for the majority of purchases. While past research indicated a large proportion of consumers are regularly drinking beers they're never previously tried, the frequency of purchase of core range beers is much higher.
– Most drinkers are positive towards the direction craft beer is heading and are excited by the opportunity to try something different. Despite this a large proportion (76%) believe support of a breweries core range is important for its survival.
Stirling Howland, Co-Founder and Brand Director of Balter Brewing Company said the result was incredible.
"To win this award on the back of the Hottest 100 earlier in the year is a wonderful feeling. We've been kicking around for two and a half years and it has been a pretty amazing journey to date.
"When we started Balter, it was always about the beer and connecting to our community through our work. We've been blown away by how well our beer and brand has been received and these types of people's choice awards are a real affirmation that we're on the right track," says Stirling.