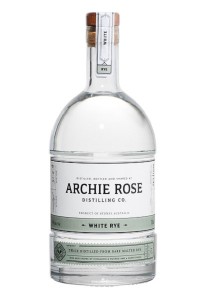 As a team of passionate new world distillers, Archie Rose Distilling Co. is dedicated to honouring Australia's rich spirit-making past, and shaping its future with the launch of a boutique distillery and bar just 5km south of the Sydney CBD.
Brewer's Tasting Notes: Archie Rose White Rye is uniquely distilled from rare malted rye and barley sourced from the finest producers, and greets you with cinnamon, nutmeg and spicy notes that envelope the palate.
Twice distilled, it features a lingering, buttery finish with a subtle smokiness, and can be savoured straight or in your cocktail of choice.
Style: White Rye ABV 40%