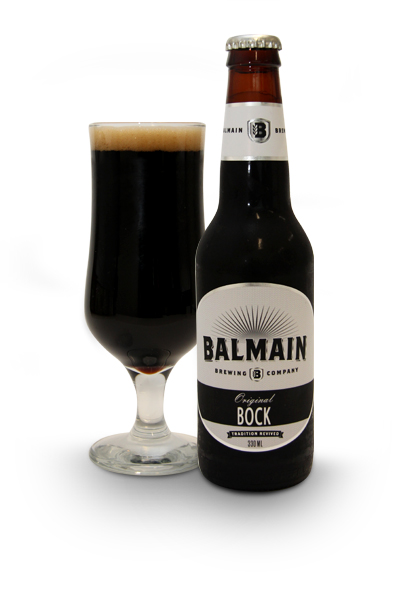 The Balmain Brewing Company was launched in 2010 in honour of tradition, mates and pub culture. The company is owned by a group of passionate mates, locals to Balmain. The mates dreamed up the plan while drinking over the years in each of Balmain's 17 pubs, and hearing about the Balmain Brewery of last century and the 55 pubs of the 1800s.
Several beers have been launched to date: Balmain Pale Ale, Balmain Pilsner, Balmain Bock and Balmain Apple Cider.
Style: Dark     ABV: 5.5%
Tasting notes from the brewer: This unique beer is a classical dark beer brewed to be full and rich. There is a perfect mix of malt flavours, roast coffee and caramel on a clean spicy hop backbone which gives this classical beer great balance. Balmain Bock has just enough bitterness to cleanse the palate for another one.