BentSpoke's brew pub in Braddon, ACT, is one of the first places I head to when hitting the Nation's Capital. After visting my brother and his family of course.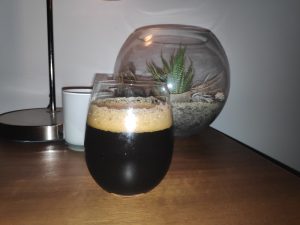 It's a great spot, perfect for a brew or two with plenty of food on offer and 18 varieties of beer on tap at any given time. The fact that all the beers are brewed on the premises ensures they're always fresh and the bartenders are always on point when recommending what to try next once you tell them what styles you like.
Perhaps my favourite part about the whole place is it's relaxed yet professional demeanour. There's a good reason the venue and its beers have won multiple awards.
My typical go-to brew here is Crankshaft IPA. It has placed third two years running in GABS Hottest 100 Aussie Craft Beers and for anyone that's kept tabs on the scene in recent years, will know that's no easy feat.
So when the lovely folk at BentSpoke sent us a few varities to choose, I was pretty excited to see what else they had going on.
Of particular interest was the Big Nut because of the brewer's description: dark & hoppy.
A big black IPA with roasty coffee and nutty, malty notes with resiny, piney and garlicky hops rounding out the palate. 6.8% ABV.
I love the hoppiness of IPA's. And I'm obsessed with dark, coffee-like porters and stouts. Big Nut blends the two seamlessly, without being overbearing. It pours a nice frothy head and was the perfect accompaniment to a stormy Sunday afternoon in Melbourne recently.
I honestly can't recommend this one highly enough. Fingers crossed it somehow makes it to their tap range the next time I visit in March.