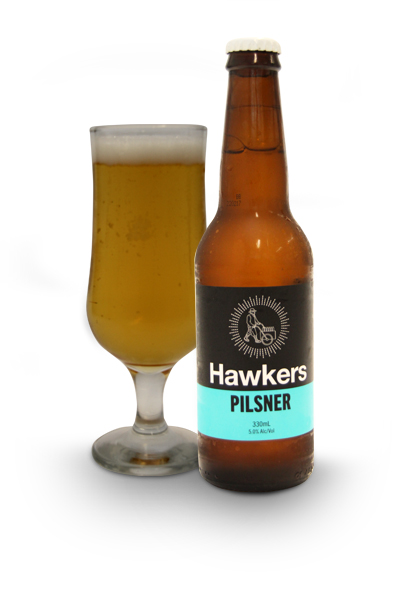 One of Melbourne's newest breweries, Hawkers opened its doors in Reservoir (north of Melbourne) in 2015.  This new venture is headed by Mazen Hajjar of 961 Beer, Lebanon's first craft brewery, in partnership with Melbourne restaurateur Joseph Abboud of Rumi, and Moor's Head. They believe that starting big and growing into the brewery is decidedly more beneficial than starting small and needing to expand in the future.
Style: Czech Pilsner    ABV: 5%
Tasting notes from the brewer: Not the usual watered down industrial lager, this beer is clean, refreshing but never boring. Robust, full-bodied malt character at the beginning with an assertive bitter finish.