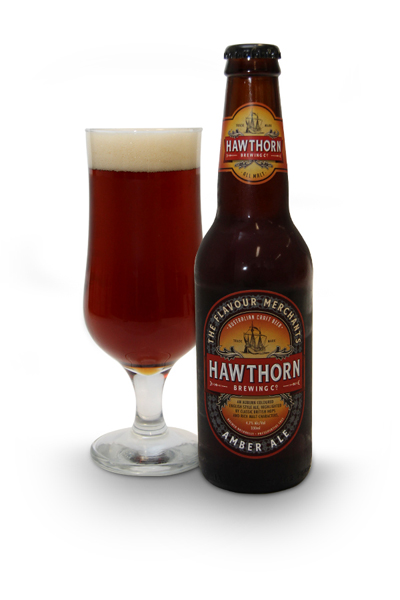 The Flavour Merchants established the Hawthorn Brewing Company to provide world class Australian Craft Beers that are heavily influenced by the best the world has to offer. Having lived abroad for many years, the boys at Hawthorn Brewing tasted first-hand the myriad of excellent beers available and the diversity that exists throughout the world.
Style: Amber ale     ABV: 5.8%
Tasting notes from the brewer: Hawthorn Australian IPA is our local take on this celebrated international style. Made from five locally grown malts and four Tasmanian hops, this beer is all Aussie! Crystal and Munich malts give our IPA its deep golden colour, and a copious amount of late kettle hops guarantees plenty of bitterness, with passionfruit, melon and stone fruit characters on the palate. All four hops are also dry hopped in the fermenter to produce a similarly striking aroma.