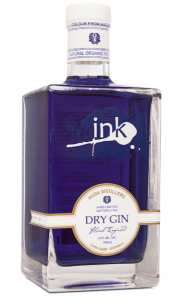 At Husk Plantation Distillery the botanicals are prepared and measured, then placed in our hand beaten copper pot still. We add 100% Australian grain spirit and the purest water that originally fell as rain over the volcanic rocks of the caldera.
Ink Gin is carefully pot distilled in small batches, tasted regularly for quality, and bottled by hand.
Brewer's Tasting Notes: Ink Gin was created in the Northern Rivers of NSW after a global voyage of botanical discovery.
Learning of an exotic flowering legume with curious colour changing properties, Husk Distillers set out on a journey to capture the essence of that flower in a drink.
The result would turn the most traditional spirit upside down.
Style: Gin ABV: 43%