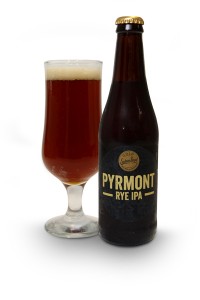 Bottled from the heart of the city, Sydney Brewery is dedicated to creating the best craft beers in Australia. Brewed lovingly by hand in small batches, each variant is designed to epitomise the local style, personality and people of the suburbs that make this city great.
Style: IPA     ABV: 6.5%
Tasting notes from the brewer: Crafted with 5 varieties of U.S hops, a bitter spiciness of pine and savoury malt presents itself as a beautiful dark amber, perfectly balanced with a sweet, fruitful aroma. An odd mixture…but would you have it any other way?