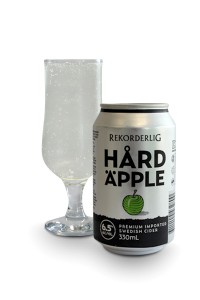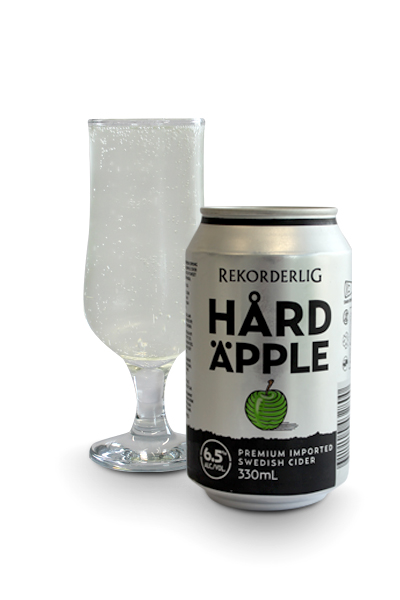 From its humble Swedish roots, Rekorderlig has retained its dependable honesty to become a much-loved, fourth generation family-brewed cider. Rekorderlig is a premium cider that you can rely on and trust. With a typically Swedish fusion of high-end design and modesty, it has a clear identity that sets it apart from others.
Style: Cider           ABV: 6.5%
Tasting notes from the brewer: Influenced by their European heritage, where ciders are traditionally produced with a higher ABV, there are two delicious flavours in the Rekorderlig Hård Cider 6.5% range. Hård Äpple balances the initial sweet apple burst of flavour with delicate bubbles to leave a clean and refreshing finish; while Hård Pear is packed full of the flavour of plump pears, the 6.5% cuts through the sweetness of these ripe, juicy pears to reveal a deliciously crisp finish.