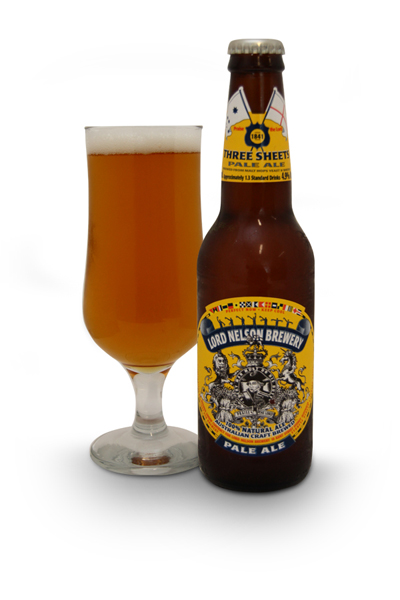 In 1986, the Lord was taken over by its current custodians, including Managing Director Blair Hayden. With the aid of an 1852 photograph the new custodians took a beautiful old pub and restored it to its former Colonial glory. A stunning sandstone façade was revealed along with many convict made chisel marks on the locally quarried stone.
A microbrewery was built in the back area of the bar and cellar and the rest is history. Over a quarter century in fact.
Style: Australian Pale Ale     ABV: 4.9%
Tasting notes from the brewer: Lifted florals of citrus with a balanced malty dry finish. Our house favourite here at The Lord. Australian Pale Ale – delightfully balanced malt, overtones of herbaceous hop characters, citrus flora's and aromas. Medium gold in colour.