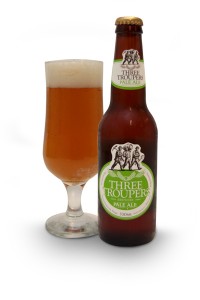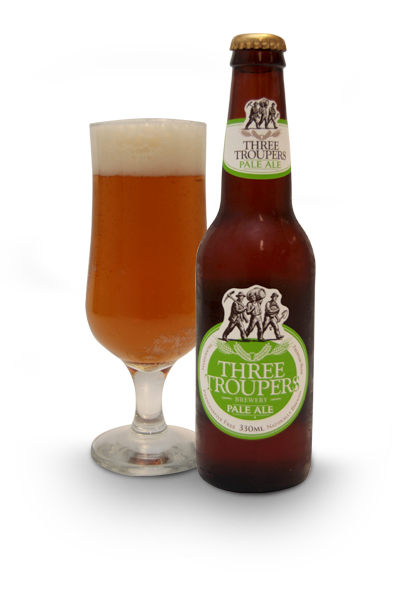 The Three Troupers, William, Macgregor and George, cousins from Balmoral in Scotland, travelled to the Victorian goldfields in the summer of 1853. With next to nothing in their sporrans (and even less under their kilts), but with their heads crammed with native wit, they determined to seek their fame and fortune.
They succeeded in this ambition, not through sinking shafts – or, as they put it in their blunt Gaelic way, "digging holes in the ground" – but through making a far more valuable, and less taxing discovery: liquid gold.
Tasting notes from the brewer: This premium, full flavoured beer is brewed from a generations' old family recipe, using the finest malted grains, hops and the clearest natural water. It was, without doubt, William Troup's beverage of choice. William, who travelled with his two cousins from Balmoral in Scotland to the Victorian goldfields in 1883, considered this fruity, hoppy, golden coloured pale ale to be a far more valuable discovery than any gold – even though both are to be found in bars.
Style: Pale Ale ABV 4.5%