ManSpace magazine has been lucky enough to review the Belkin BOOST↑CHARGE, a wireless charging stand and speaker that gives you all you need when it comes to your office or home office needs.
That's not to say it can't be used elsewhere, but the BOOST↑CHARGE is ideal in an office setting if you need to charge your phone before getting on the train ride home (there's nothing worse than a quiet train ride) or want to play some tunes in the background while working.
As a wireless charger which works through NFC, it's a hassle-free solution and you don't find yourself snapping your fingers because you forgot to bring the right cable. It delivers up to 10W in power while either sitting in landscape or portrait mode, meaning it won't hamper your use while charging.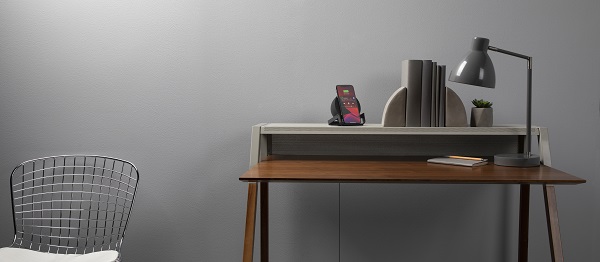 On the speaker side of things, it's serviceable and the Bluetooth is easy enough to connect to in the first place.
The design of the unit makes it great for video calls (something we're all accustomed to after 2020) as it sits the device on an ideal angle for the camera. This makes it an even greater addition to the home or work office, perfect for the impromptu video chats.
The BOOST↑CHARGE is $99 and can be purchased from at Belkin.com/au, JB Hi-Fi, Harvey Norman and other leading technology retailers.