Sean: I'm not going to lie; I was a bit worried heading into reviewing this drink. While I've heard great things from Black Arts Brewing (also, shout out to those guys for sending us over these drinks), my one and only experience with a saison didn't go too well.
The Bière de Coupage was completely different, it wasn't as salty as the last one I tried and it was extremely complex. It had distinct stone fruit notes, was quite juicy while still keeping a saison tart and was just a well balanced all-rounder.
It heads up well and doesn't dilute down the end of the glass. Now, that may seem like a standard for any beer but there are some craft beers that lose their punch at the end of the 285ml lifespan.
Can design is simple but effective. It's not winning any contests but it's definitely not ugly at all, I love the simple contour-like design and cursive font.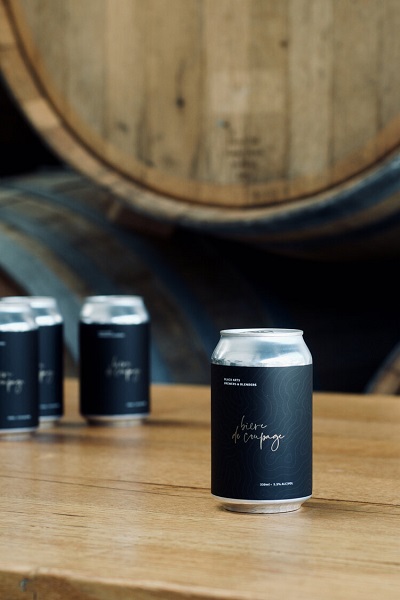 Justin: Similarly to old mate Sean, my experience with saisons to date, have not been pleasurable. In fact, it's one of my least preferred styles, right up there with wheat beer.
I'm not sure if I've only had bad examples in the past but Black Arts Brewing may have changed my opinion with its Bière de Coupage.
The thing I like about this brew is its complexity, without being too far out there. I just haven't understood saisons in the past. And the more I read about them, the less I understand. Everyone seems to have their own take on what they're supposed to be.
Despite all of this, I'd recommend giving this one a crack if you're looking to explore the style, as for me, it's a delicious drop that can be enjoyed year-round and without any seriously overbearing spice.
Can design for me is seriously on point too. Among all the crazy can designs out there (which I love), the classy exterior of this matte black and gold number is a big win!