With the sweet scent of smoked meat wafting through backyards all over the country each weekend, amateur smokers are always on the hunt for new recipes. This is where Red Hot & Smokin! comes into its own.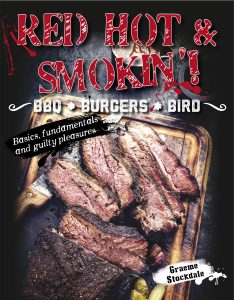 A mixture of step-by-step basics and flexible fundamentals, the cookbook takes you on a whirlwind tour of fried chicken, BBQ and burgers, with all the extras thrown in.
Master the art of the smoker, experiment with pickles and sauces, or learn to bang together the perfect burger.
Growing up in Albany, Western Australia, Graeme Stockdale ended up with an intense passion for everything food has to offer. He now leads a great team into battle every day at his restaurant in Bangalow, New South Wales. They regularly feed 300 people a night on his southern fried chicken and smokehouse BBQ menu.
Red Hot & Smokin! New Holland Publishers RRP $35.00 is available in August from all good book retailers or online at www.newhollandpublishers.com.