Coopers Brewery has released the 2020 Vintage Ale which features a special Leadbrook barley variety, named after the former site of the sixth generation Australian family-owned brewery.
The brewery was located at Leabrook (pictured) in Adelaide's eastern suburbs from 1881 until 2001 when it moved to the current and expanded Regency Park site.
The Leabrook barley variety, grown on the eastern slopes of the Adelaide Hills, has been crafted by Coopers maltster Doug Stewart into pale malt, to which crystal and wheat malt is added to create an authentic Vintage Ale with a special twist.
Coopers managing director and chief brewer Tim Cooper says the Leabrook barley was the last variety released by the University of Adelaide under a barley development program supported by Cooper. It was used to mark the special occasion of the 20th Vintage.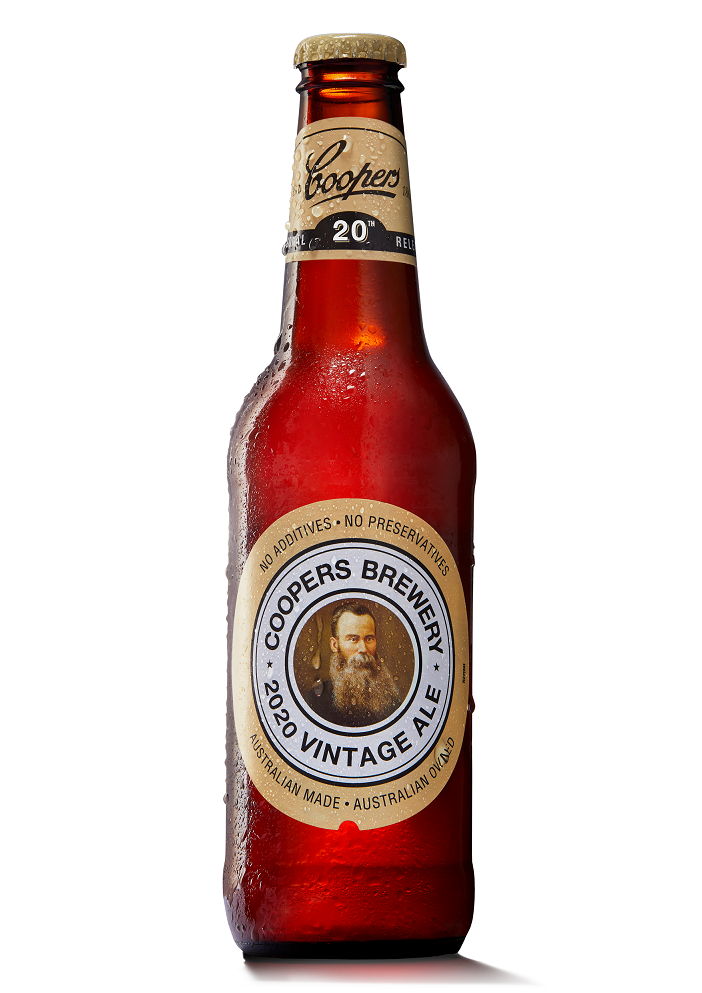 "As well as being a tip of the hat to our original site, it's also a tribute to the long association we enjoyed with the University of Adelaide and its barley program," Tim says.
"While there is a strong historic theme to this Vintage, we've also embraced some new world hops in its creation and our expert brewing team has benefited from our state-of-the-art malting plant.
"The result is a finely balanced but robust brew with a delightful copper hue. The 2020 Vintage has a full malt flavour, combined with hints of nut and maple. This can be enjoyed straightaway or stored longer in the cellar for a special occasion."
Coopers marketing and innovation director Cam Pearce says the 2020 Vintage has been launched in time for Father's Day: "While a carton of Vintage 2020 would make a perfect gift for Dad, it's equally appealing to anyone who appreciates a great tasting beer.
"However as with every Coopers Vintage release, only a limited quantity of kegs and cartons are available so you'll need to get in quick to secure yours."
Coopers 2020 Vintage Ale is the 20th in the series of Vintage Ales that commenced in 1998.