Hair product that not only makes you look schmick, but smells good too is always a winner and that's exactly what Mojo Hair's award-winning, premium hair styling range boasts. And it's just hit Aussie shores, so lads, it's time to find your mojo.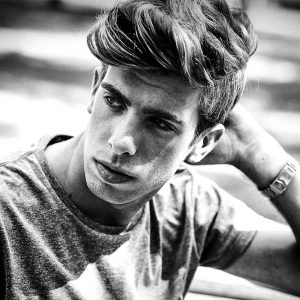 MOJO HAIR* Styling Cream
Mojo's best seller provides a natural shine and achieves a sleek and polished hairstyle. By softening and smoothing coarse hair, Mojo's Styling Cream adds flexibility for an effortless and product-free look. This flexible-hold emulsion works superbly on longer hair to tame and style according to achieve your desired look.
MOJO HAIR* Defining Paste
A go-to product for all lengths and hair types, the Defining Paste by Mojo provides a long-lasting, strong hold that adds texture, volume and control with a medium to firm hold to help you creatively shape and define your hairstyle. Great for adding texture and restyling throughout the day, this Defining Paste has a natural matte finish to reduce unwanted shine.
With quality meeting affordability, the entire range of Mojo's grooming collection has a long-lasting fragrance that is bold and charismatic, yet sophisticated. Floral, fruity, herbaceous and spiced notes laced with tobacco combine to create a delicious scent with an earthy and smokey composition.
Available now, nationwide at Woolworths and Coles.