One step into Antique Motorcycles can be enough to overwhelm the average punter. Not only does the shop (and I use that term loosely) boast one of the most extensive and impressive antique motorcycle collections in the country but it provides a unique experience too.
There is more than just motorcycles with price tags on display here. Memorabilia adorns every available space on the walls and floors and if that's not enough to keep people staring in awe, they only need to look up as more bikes and vintage accessories line the ceiling.
If you haven't already, grab a copy of ManSpace issue 3/2013, to gain a better understanding and appreciation.
Among the myriad of motorcycles and memorabilia here, one bike stands out from the rest – the '78 Ducati 750 Sport.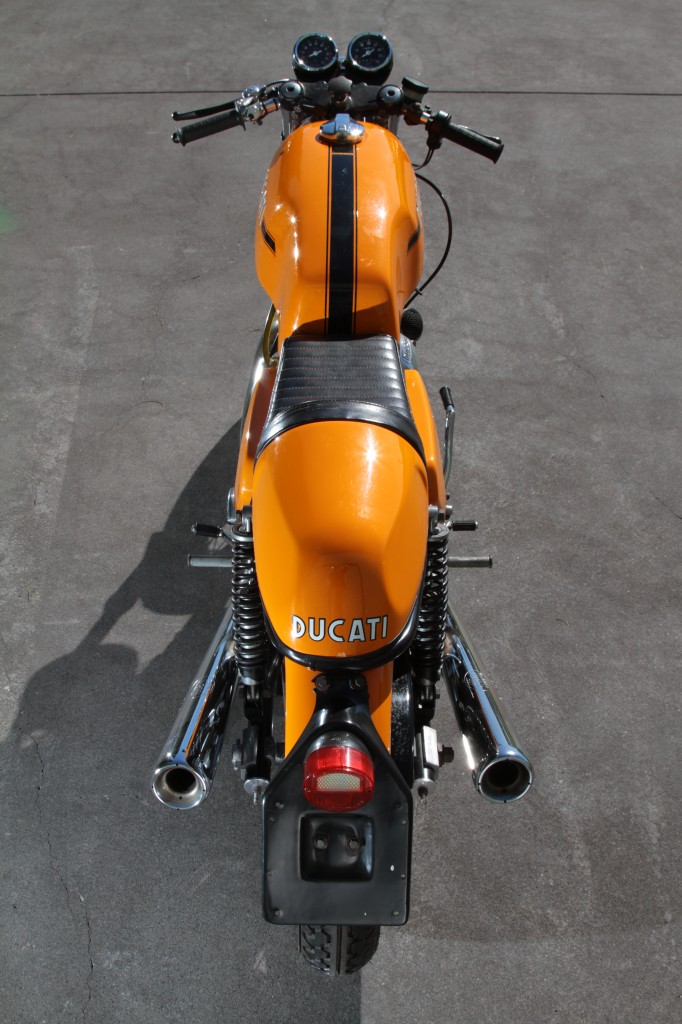 While this model was officially called the 750 Sport, it also became recognised as the 750 S and later on as the 'yellow sport' because of its striking duco.
The '78 model is extremely rare and only 23 were ever built, all of which were sent to Australia. Needless to say, the rest of the world was pretty jealous.
"Norm Fraser of Fraser Motorcycles, flew to Italy in the winter of '77-78 and noticed that Ducati had a lot of round case engines left over from previous models. As a result, Norm got 23 Sports and 43 GTs made," Johnny Gee, owner of Antique Motorcycles explains.
"They arrived to Australia in '78 and were all sold in the '78 season. They were all hand-built because the factory wasn't tooled up to make such a short production cycle. The fact that they were hand-assembled not only makes these bikes unique but also very rare. It probably explains why they were all gobbled up so quickly.
"I discovered the bike in a property developer's collection out of Queensland. There was an MV Augusta, an SS 750 and the Ducati Sport. It took three trips to get the deal done but it was one that I was extremely eager to get over the line," Johnny says.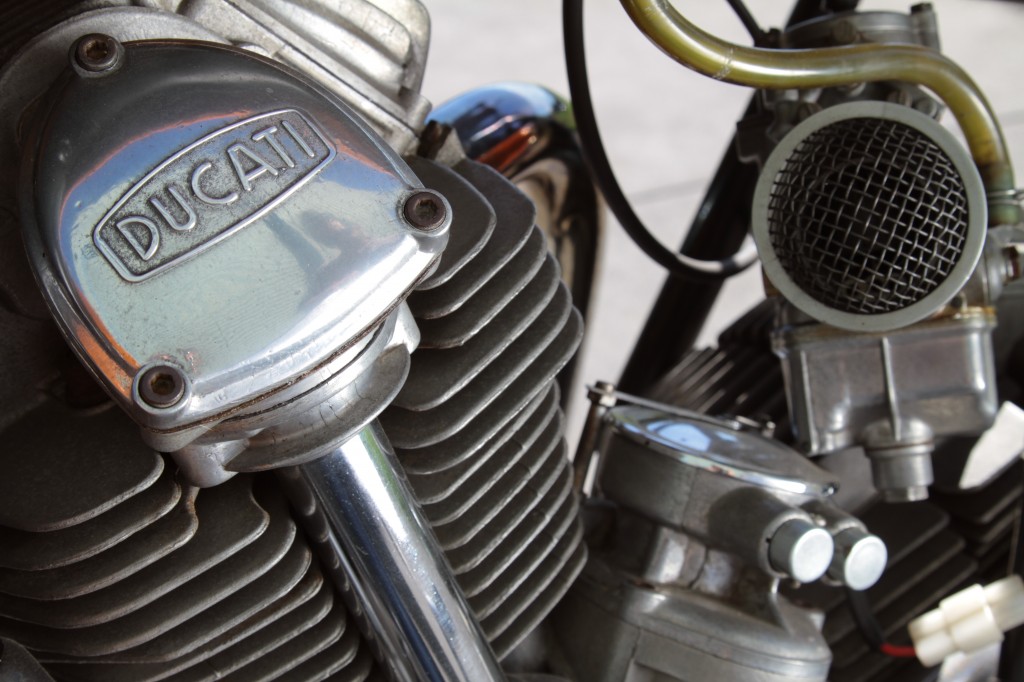 "Here at Antique Motorcycles, we're all about sourcing the blue chip investment bike or the rare find in original, unrestored state."
This particular model has only travelled 14,000 miles and is the only one that Johnny knows of in the country.
"With only 23 ever made, there may only be 10 survivors, if that, so it will be hard to part with this bike once we find a buyer."
Antique Motorcycles
www.antiquemotorcycle.com.au
Photos by Adrian Gadaleta