Designed for professionals who demand superior quality, X Series represents ECHO's best in class products. Every X Series product delivers more power, lighter weight and premium performance to noticeably increase productivity.
Each model boasts a range of specific features including ECHO's trademark ES-Start technology – a spring assisted system allowing users to start petrol engines with great ease; vibration reduction to increase comfort when handling, low emission engines to allow for extended running times and better air filtration.
The extensive range which includes chainsaws, trimmers, brushcutters, hedge trimmers, power pruners and blowers are tested in extreme conditions to assure easy starting and smooth operation, whatever the environment.
CHAINSAWS
Designed to handle the toughest jobs, the X Series Chainsaws are ECHO's best in class when it comes to weight ratio, features and performance.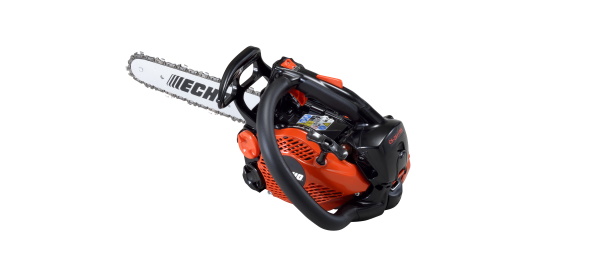 The CS-2511TES top handle chainsaw is the most compact saw yet and is fast becoming a favourite with arborists, carvers and foresters around the world. Given the superior power-to-weight ratio, the saw is both highly manoeuvrable and can be used for long periods with little user fatigue.
BRUSHCUTTERS
The ECHO X Series brushcutters are a cut above, with features such as high torque, to regulate cutting speed and power, which enables continuous cutting through extremely thick bush and long grass.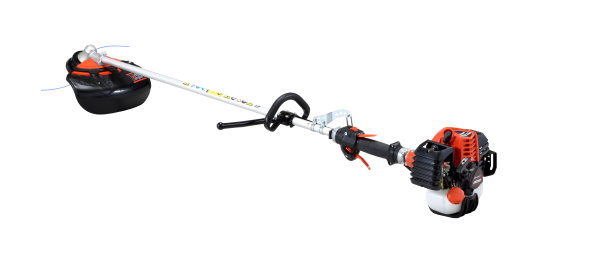 The SRM-2620TES brushcutter generates massive power from its relatively small engine. Its U handle and lightweight body designed to maximise efficiency, comfort and reduce operator fatigue makes this product an all-round favourite.
Built for professionals, ECHO's SRM-420TES/U is a 41.5cc high torque, petrol brushcutter; boasting one of ECHO's most powerful engines.
POWER PRUNERS AND HEDGE TRIMMERS
X Series' long reach hedge trimmers and power pruners are designed with features to increase the productivity of green space professionals.
The PAS-2620ES multi-tool system is easy to use, reliable and superbly versatile, making it ideal for professional contractors. It is a commercial grade petrol multi-tool giving users the power of eight professional grade tools in one – eight optional tools can be fitted quickly and easily, simply by pushing and tightening the preferred attachment to the engine unit. The multi-tool system is designed for clean and precise cutting. Attachments include:
MTA-PS Power Brush
MTA-PB Blower
MTA-TC Cultivator
MTA-LE/E Lawn Edger
MTA-PP/E Power Pruner
MTA-AH-HD Hedge Cutter
MTA-TB Trimmer/Brush cutter
MTA-3EXT Extension Pole
The HCA-2620ES-HD is a superbly balanced professional grade long reach articulating hedge trimmer.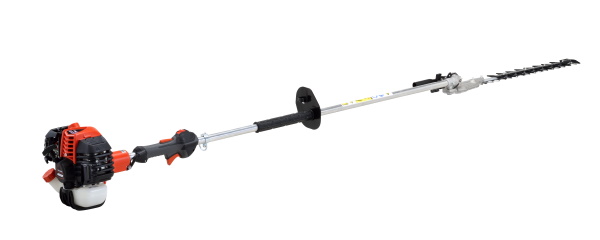 Powered by a powerful ECHO Japanese engine and with a robust, non-flex shaft, this hedge trimmer features an adjustment system which enables the blade angle to be rotated through 135° only using one hand. Quality performance and precise clean cutting is guaranteed with ECHO's anti-vibration system, ES-Start and double-sided cutter.
The X series range will continue to expand through 2020.
With a five-year domestic warranty and two-year professional warranty, the ECHO X Series is available through ECHO dealers nationally.
For more information on ECHO products visit www.echo-australia.com.au