Everyone loves a holiday, but finding the right kind of luggage can make for a tough decision. Suitcases are bulky and take up valuable wardrobe or garage space; not to mention the fact that the old school ones are pretty heavy and look downright daggy. Duffle bags on the other hand can be flattened down when packed away, weigh virtually nothing and if they're anything like these, they look a million bucks too.
Designed with adventure travel and shorter escapes in mind and available in a size and colour to match your travelling style, the Escape rolling duffle bags are the perfect no-nonsense travel companions, making even the most extreme, action-packed getaways a breeze.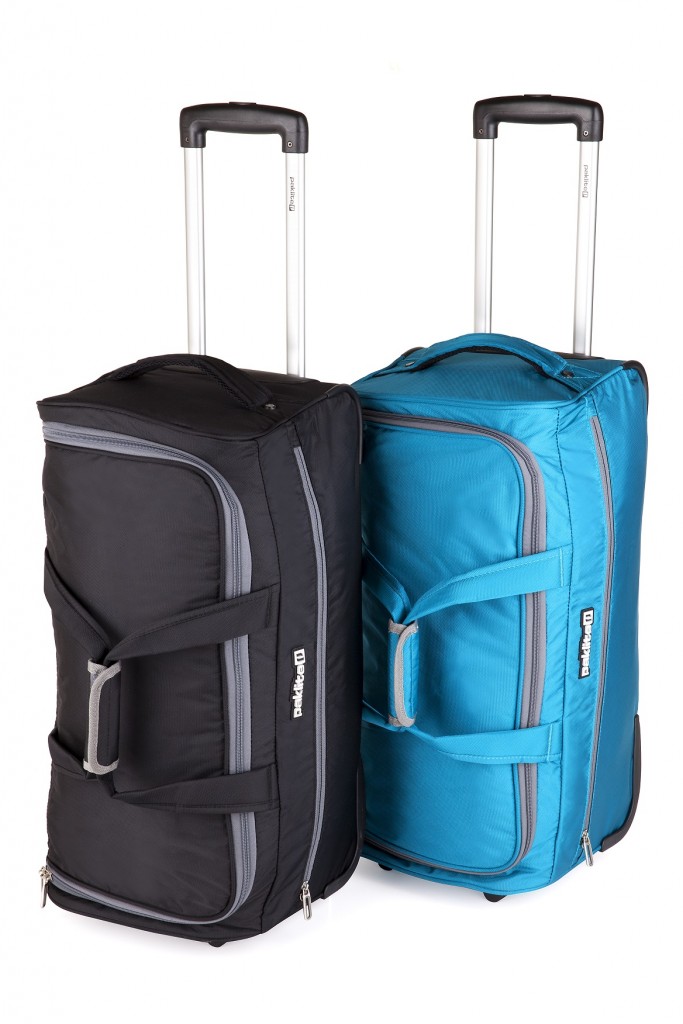 Choose from three great sizes and two colours to tailor your packing to your holiday needs.
FEATURES:
Lightweight fabric construction without sacrificing durability.
High quality wheels, bearings, trolleys and components are used to ensure durability.
Lockable external sleeve pocket.
Each bag has internal compression straps and internal mesh sleeve pocket.
The Cabin size duffle features a smart loop to enable convenient transport over the trolley tubes of a larger bag.
Lightweight aluminium locking trolley handle.
Strong PVC scuff guard on back and base of trolley case for added protection.
Durable bearing wheels.