With Father's Day on the horizon and a lot of dads spending more time at home due to the circumstances around COVID-19, this year, perhaps more than previous years, is the perfect time to spoil dad.
We've lined up some top gift ideas to help take the guesswork out of what to get the special man in your life.
BREWART
If your dad loves beer and has a thing for entertaining, or simply enjoys cooking or making things in general, the BrewArt system is for him.
BrewArt is a simple to use, high-end home brewer kit. But it also takes home brewing to another level altogether. The legends at Coopers describe it as 'the world's first fully automated personal brewer, which brings the art, craft and science of brewing together in one elegant unit'.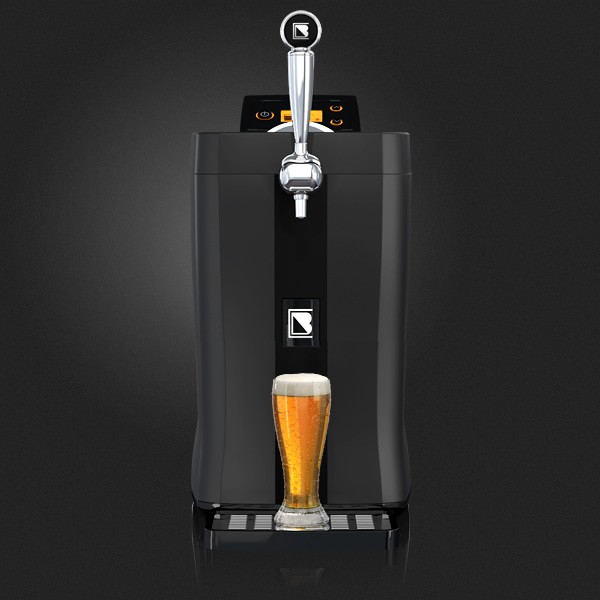 The BrewArt BeerDroid is WiFi compatible, meaning you can monitor your brew via an app. It tells you things like how long the beer has been fermenting, what temperature it's at and when it's ready to keg or bottle.
Speaking of kegging, the BrewFlo is another clever bit of kit. It's a temperature controlled dispenser that doesn't require CO2 for carbonation.
Coopers offer a bunch of BrewKits (ingredients) in abundant styles to ensure your dad's every craving is satisfied.
ZYTHO MIXED SIX PACK
For dads that love beer but would prefer to just open the fridge and crack a brew open,  Zytho Brewing has launched the perfect gift pack.
Featuring three delicious varieties; Zytho Zesty Pale Ale, Zytho IPA and newly launched Zytho Tropical Haze, the Zytho Beer Lovers Collection comes in a brightly coloured gift pack and is bursting with mouth-watering flavour – guaranteed to put a smile on the face of the beer-loving dad (a.k.a. 'Zythophile') in your life.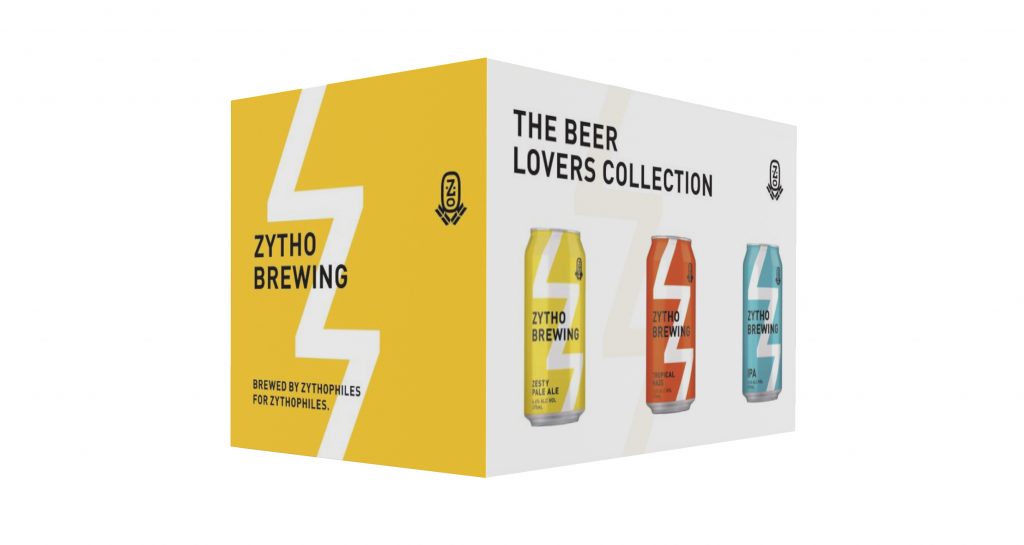 Brewed by the award-winning Tribe Breweries team in NSW, the gift pack features two cans of each variety:
Zytho Tropical Haze is part of a newly emerging taste trend that suits the Australian climate and laid-back outdoor lifestyle.  It features citra, amarillo & mosaic hops by the bucketload to give a fruity, juicy mouthful of tropical sunshine – perfect for enjoying at a summer barbecue with friends.
Zytho Zesty Pale Ale is a full-flavoured yet crisp and highly sessionable pale ale featuring fresh citrus and passionfruit notes with a balanced light bitterness that makes for easy drinking.
Zytho IPA is a full-flavoured India Pale Ale with delicious piney, tropical and citrus aromatics to give a fresh, modern flavour that is becoming increasingly sought-after amongst Australian IPA drinkers.
The Zytho Beer Lovers Collection is available from BWS and Dan Murphys, RRP $26.00
MOUTHWATERING GRILLS
You can't go wrong with a good BBQ, and Char-Griller and BBQ Buddy have all the tools your dad needs to cook up a storm.
A mouthwatering new product line, Char-Griller has launched its first trio in its new 185g rub blend range; the Char-Griller All Purpose Rub, the Char-Griller Brisket & Beef Rub and the Char-Griller Ribs & Pork Rub. The bespoke blends of herbs and spices will accentuate any BBQ experience, priced from RRP $12.95, available at Bunnings Warehouse from mid-August.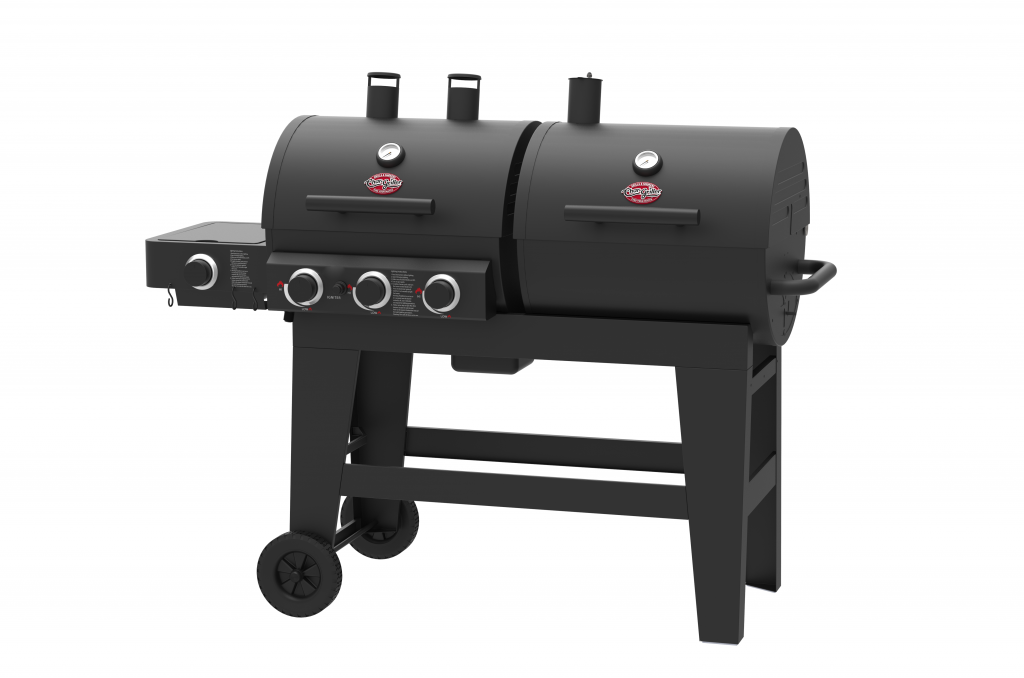 Once your meat is prepped, experience the ultimate in classic charcoal cooking with a modern gas-flame twist. The Char-Griller Double Play Dual Function Gas & Charcoal Grill (RRP $599) means Dad never needs to compromise. With the convenience of a gas grill combined with the rich flavours offered in a traditional charcoal BBQ,  the Dual Play's range of features brings a wealth of enjoyment through authentic barrel grilling with an easy-dump ash pan, auto ignite button and non-stick grill to make cleaning a breeze.
MEATER+
The Meater+ is the world's first wireless meat thermometer which connects to an app on your phone, so your dad can barbecue the perfect piece of meat every time.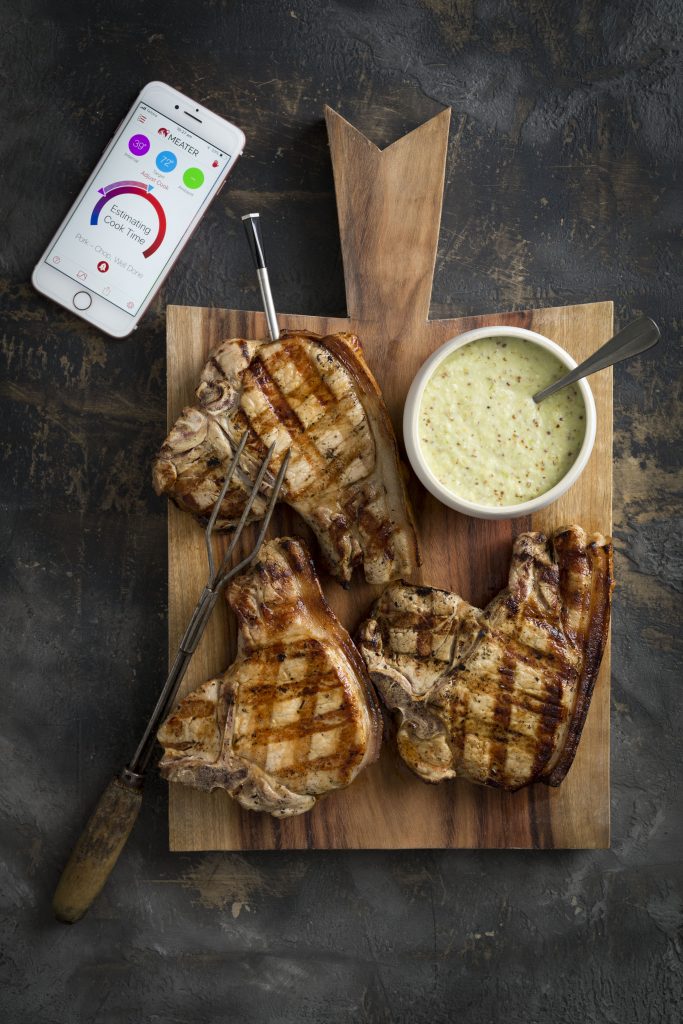 It provides real-time updates on cooking progress and shows you the time remaining to get the perfect steak, BBQ chicken or lamb chops. This small device is the perfect gift for the BBQ loving days who want to spend more time entertaining friends and family and less time slaving away at a hot plate.
The Meater+ is available for purchase on the Thermomix website.
MU-SO QB
Crowned What Hi-Fi's Best Wireless Speaker 2019, the Naim Mu-so 2nd Gen Qb resembles the all-in-one wireless speaker your dad's favourite music deserves. Beneath its luxury aluminium casing is a game changing performance, functionality, and feature upgrade. From high-resolution streaming to multi-room music and TV sound; your dad won't know what hit his ear drums.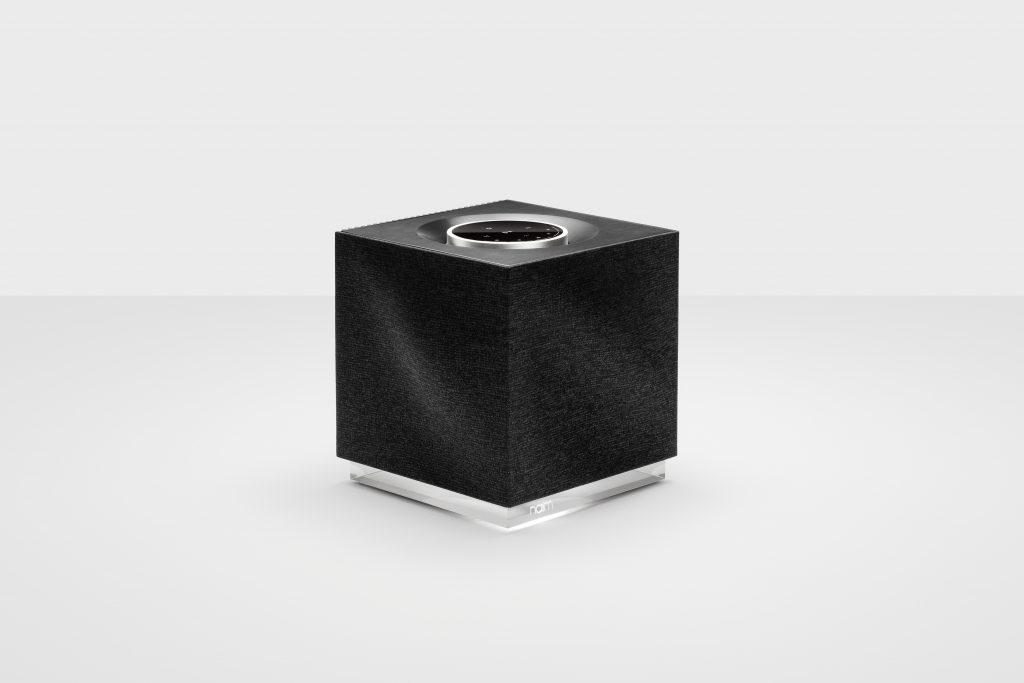 It boasts an illuminated volume dial, complete with a proximity sensor, which lights up in welcome when a hand approaches it. Key features include easy access key playback controls, including favourite playlists and radio stations, Spotify resume and multi-room functionality. It can also be controlled via the updated Naim app and a new remote-control handset.
Mu-so Qb 2nd Generation is available in burnished grey aluminium chassis with the same upgraded speaker grille design as its Mu-so big brother; however, it can also be customised with optional replacement grilles in olive, terracotta or peacock colourways. Its compact dimensions pack in 300 watts of music power, served up to all-new speaker drivers.
GRADO GW100 WIRELESS SERIES HEADPHONES
If chilling out to music is more your dad's thing, a pair of wireless headphones might just be what the doctor ordered. The crew at Grado claims it took its time and made no compromises in the GW100. Nothing is lost except the wires.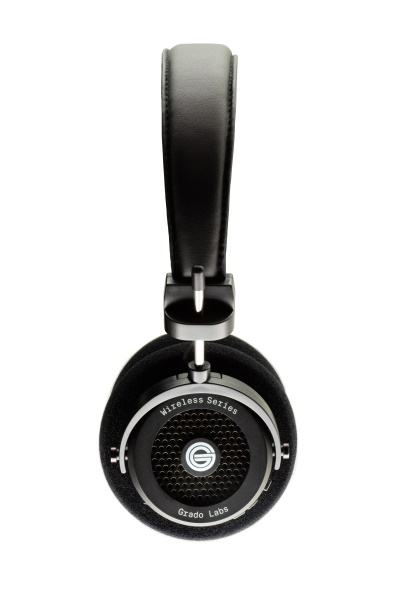 Inside the GW100 are Grados' signature drivers, the same ones found in its wired headphone line. Grado Labs' first wireless headphone wouldn't be possible without decades of experience from building custom drivers throughout the whole headphone lineup.
The GW100 are the world's first open-back Bluetooth headphones. Their speaker housings and internals have been designed from the ground up, now working in tandem to notably diminish escaping sound by up to 60%, compared to its wired headphones.
Throughout its wired headphones the drivers are changed for the housing they're in, and the GW100 is no different. We've configured these specifically for the wireless headphones.
NANOLEAF CANVAS SMARTER KIT
The Nanoleaf Canvas is today's most advanced smart light. It is the first-ever touch-controlled modular smart light with built-in music sync technology.
Your dad can connect up to 500 Light Squares at once for incredibly immersive installations. The Canvas also comes with the classic Nanoleaf Light Panels features like modularity, scheduling, warm to cool white light options as well as customisations with over 16 million colours to choose from.
Your dad can touch the panels to send soft ripples of a Koi pond scene across the Canvas. He can touch again to transform his space into a party-ready room as the Canvas turns into a music visualiser for a wall. Once the party is over, he can transform his light wall yet again, this time into a relaxing scene coloured in with the shades of a brilliant setting sun.
Available from the Nanoleaf online store and a range of retailers across Australia and New Zealand.
TCL 10 PRO
If your dad is looking for a new smartphone, or he's still holding onto his old-school Nokia, then look no further than the TCL 10 Pro.
The new device features a sleek, TCL-built 6.47-inch FHD+ curved AMOLED panel, which delivers sharp resolution and a wide range of colour clarity.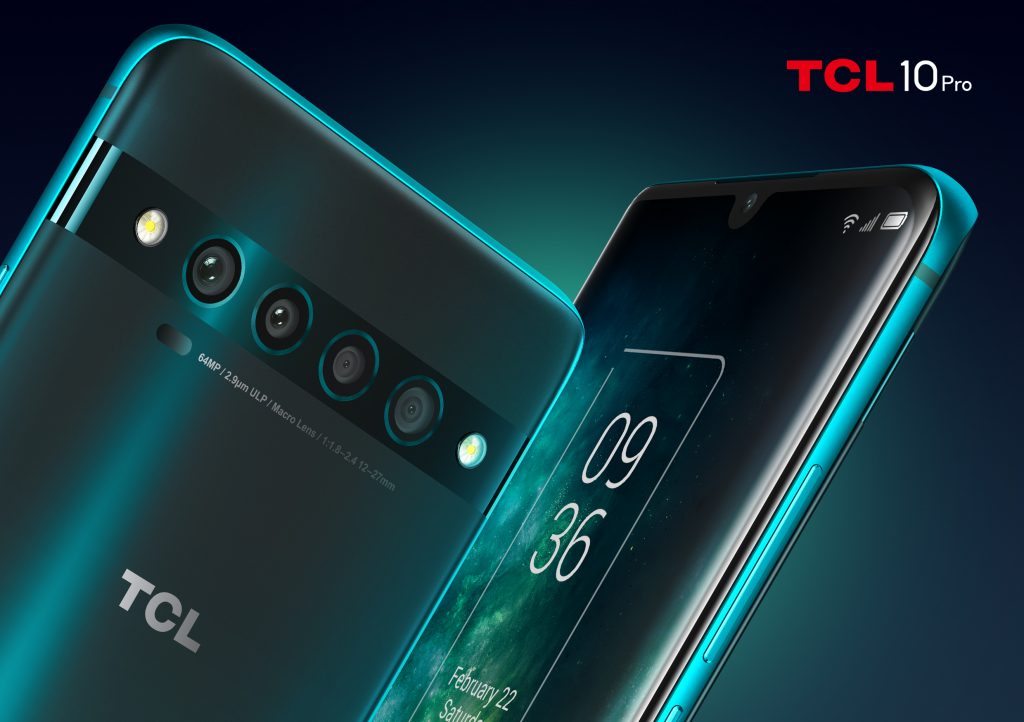 Using a curved display also allows for reduced bezels, achieving a high screen-to-body ratio, and comes with Edge Bar shortcuts that users can quickly access one-handed. An on-display fingerprint reader sits under the screen for rapidly unlocking the phone, while "On-The-Go Reverse Charging" allows it to top up another device such as other smart phones, headphones or smart-watches.
Through leveraging TCL's NXTVISION technology to produce accurate colours as well as enhanced image and video quality, the TCL 10 Pro is one of a select group of smartphones that are Netflix-certified to stream HDR10 videos, opening up a wide range of HDR content.
AI-powered imaging technology in the TCL 10 Pro produces photos and selfies rich in clarity and colour in low light. The 10 Pro comes with four rear cameras, including a 64MP high-res camera, 2.9μm big pixel low-light video cam, 123-degree super wide-angle camera and macro camera, as well as a 24MP front-facing camera.
BONDI LOCAL
Get your dad smelling good with a new range of solid colognes dubbed Bondi Local. Handmade in Bondi by local resident, Dan Morgan, the range consists of five scents that take inspiration from local landmarks including the ultra-instagrammable Icebergs swimming pool, Bondi's best surf spot the Third Ramp and even Ben Buckler with its aboriginal engravings.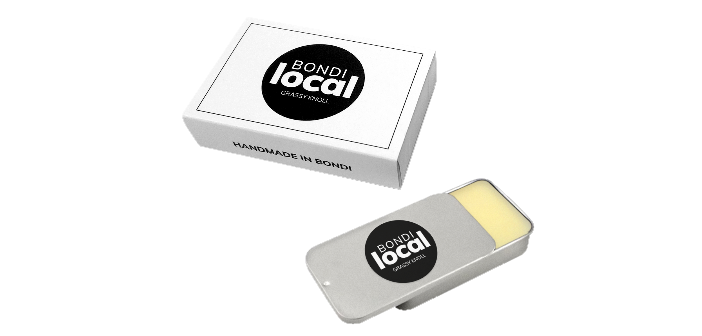 The highly-concentrated wax-based colognes are designed to be sleek with a long-lasting fragrance in each bar and are a convenient alternative to liquid colognes. Presented in a refined, compact metal tin, they're easy to carry in a pocket, gym bag or kept in the car for whenever your dad needs to refresh and impress at a moment's notice.
iROBOT BRAAVA JET M6 ROBOT MOP 
If your dad hates cleaning, but does enjoy a clean space, then the iRobot Braava jet m6 is for him.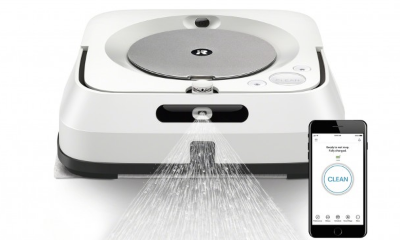 Driven by smart sensors, this automatic cleaning companion that learns, maps and adapts to a room's dimensions. Easy to use, simply attach a wet mopping pad or a dry sweeping pad and let the Braava jet m6 work its magic.
The robot works in conjunction with the iRobot HOME app (download required) to give your dad complete control via his smart device. A breeze to operate, you can schedule operating times, customise settings, or specify which rooms to clean even if you're not at home.