With Father's Day right around the corner on September 1, now's the time to panic because, like usual, you haven't thought of the perfect gift idea for your old man. Thankfully, we've got some sweet ideas to brighten up dad's day.
You're welcome.
A fine whisky, delivered by man's best friend
The latest limited edition from Ardbeg gives whisky and dog lovers alike the chance to celebrate the untamed spirit of Ardbeg and its beloved canine mascot, Shortie.
Shortie's Ardbeg bone gift pack is the daddy of all whisky gifts, and this year the Distillery has an additional treat in store for its fans. To celebrate Father's Day, Ardbeg is offering Australians the opportunity to have a bottle of Ardbeg delivered to the special man in their life by Shortie himself.
Available exclusively through Dan Murphy's, you can order the Ardbeg Father's Day whisky and dog delivery online. But you'll need to be quick, as the offer is  limited. For people who miss out on the delivery, the Ardbeg Shortie limited edition gift pack will still be available to purchase nationally.
To order an exclusive Ardbeg whisky and dog delivery for Father's Day go to:
Sydney Metro Orders – Click Here
Melbourne Metro Orders – Click Here
Here's to Shortie…
Cut the cord
For the dad who rises before the birds start chirping and the sun begins to show to push his fitness levels, Tarah Pro are the headphones that will stick with him no matter what terrain he chooses.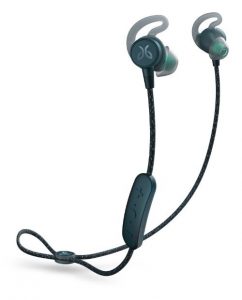 Designed for ultra marathon runners, these wireless earbuds last 14-solid hours to make sure his beats are covered for those long adventures.
Get him grillin'
Whether your old man is in the market to upgrade his current BBQ, or he loves the thought of charcoal grilling, the Char-Griller Competition Pro is a top cut.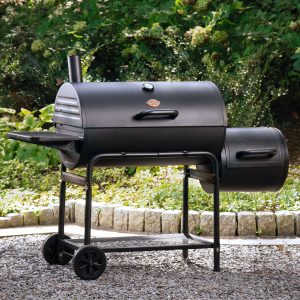 Constructed from powder coated, durable heavy-gauge steel the charcoal grill features two cooking areas, an offset Fire Box for authentic smokehouse taste, an adjustable side air vent and smokestack damper to regulate heat and smoke. The Char-Griller Competition Pro Charcoal Grill is the perfect gift for years of enjoyment with family and friends.
Write is right
Has your dad got a thing for writing (the best one's do, just saying)?

If so, pick up the perfect pen from Pilot and watch the wordsmith come out. There's something nice about pushing ink across a crisp white page that can't be deleted with a simple click of a button.
From classic fountain pens, to modern designs, erasable ink pens and more, Pilot has your dad covered. Who knows, he may even dedicate his next masterpiece to you.
This mower is golden
This wide cut, mulch or catch petrol mower combines with a powerful Briggs & Stratton engine to position the Hurricane as a standout in the Victa range. Available exclusively at Bunnings Warehouse for Father's Day, this limited-edition Lawn Mower is perfect for the garden enthusiast.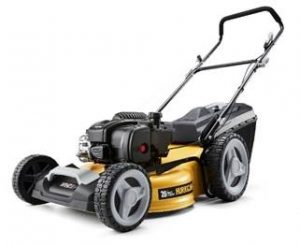 Victa's reputation for high power and performance makes it ideal for all applications! The 140cc engine power, rear wheels made for tough conditions and durable comfort soft-grip handle make even the toughest lawns a breeze to maintain this spring.
Don't forget your keys!
Who doesn't lose their keys at least every once in a while? The KeySmart Pro is the ultimate key organiser. With the free Tile app, your dad will be able to find his KeySmart Pro on a map. He can also use it to find his phone. Neat hey?
The newly redesigned KeySmart Pro can now hold up to 14 keys, includes a bottle opener, an LED flashlight and has a rechargeable battery.
Ultimate Ears MEGABOOM 3
These Ultimate Ears Megabooms keep on getting better and better. If your dad loves his tunes and would appreciate a hard wearing bluetooth speaker that can take a bit of a battering now and then, then he needs one of these in his life.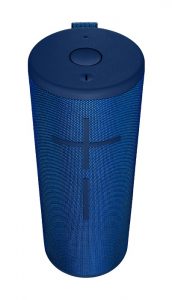 MEGABOOM 3 has been designed to get wet and keep on booming. Featuring a ridiculous IP67 water and dustproof rating, it can be totally submerged in water for up to 30-minutes. Plus, it floats, so if swimming or fishing is on dad's agenda, this is the speaker for him.
With features like the magic button for complete playlist control and a 20-hour battery life, dad will be rocking out long into the night.
Smart water
Dad loves his garden but doesn't have the time to maintain in? Make his life easier with Eve Aqua. This clever smart device converts an outdoor tap into an intelligent water outlet. So your dad can keep his garden green with little to zero effort. He can activate his sprinkler via his iPhone, Siri, or the onboard button, and allow it to shut off automatically.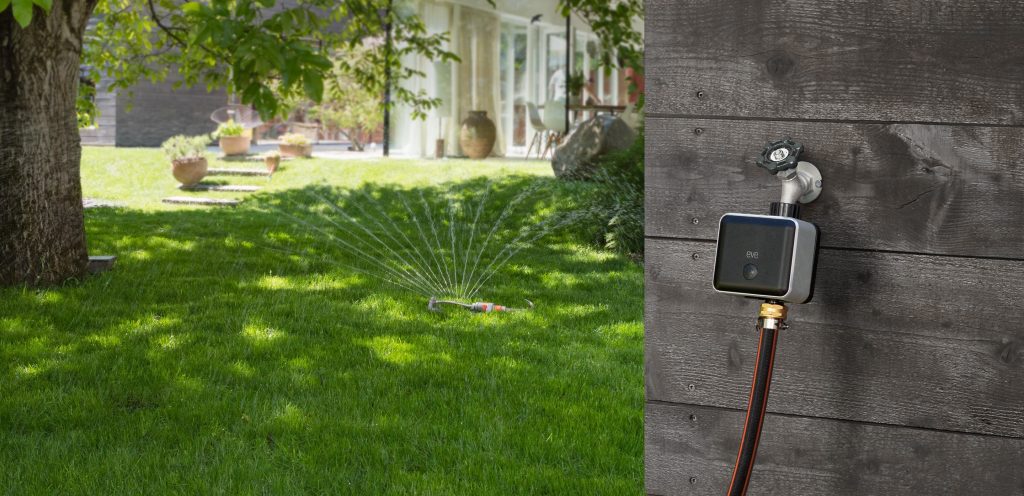 The handy bit of kit also allows your dad to see how much water he's really using to keep that grass looking lush.
You might just need to help him set it up!
A rare drop
Morris of Rutherglen is an iconic Australian winery proudly celebrating 160 years of family winemaking tradition in 2019. Father and son winemaking duo, Mick (previous Chief Winemaker) and David Morris (current Chief Winemaker) have teamed up to create an exceptional blend 'Old Premium Rare Tawny' to mark the milestone anniversary.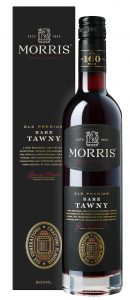 Morris of Rutherglen Old Premium Rare Tawny has been crafted in celebration of the winery's 160th anniversary, with only 160 cases released just in time for Father's Day. Mellow, rich and nutty, with concentrated dried fruits and bursts of sweetness it marries exceptionally well with salty, dry, hard cheeses, such as strong mature cheddars, Pecorino and Parmigiano Reggiano (Parmesan).
Heavy duty wheels
For the dad who loves renovating, you can't go past DEWALT Helium Sundance, PROComfort Extreme Duty Leather Work Boots as the ultimate gift.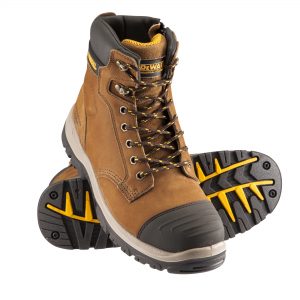 Whether it's for serious building or DIY renovating, the industry leading DEWALT PROComfort system has been designed with innovative cushioning and support layers to provide the ultimate comfort for long periods of time.
With an upper made from water resistant premium full grain nubuck leather, high padded ankle for support and also featuring a wide fit ergonomic steel toe cap, these boots will deliver all-day comfort, breathability and supportive fit.
Sleep easy
Does your dad whinge about not getting enough sleep? Or does he complain of being an insomniac? This might just be the cure.
A.H. Beard's smart sleep solutions are perfect for Father's Day. They come in a range of prices suited to all budgets, and are much more interesting than the same old socks and undies!
The range includes:
A.H. Beard RestOn Sleep tracker: a lightweight strap that slides into a sleep tracking compatible A.H. Beard mattress, or can be placed under your sheet if you have a regular mattress.The tracker monitors sleep cycle, heart rate, respiratory rate and body movements and can be used in conjunction with the free AHB sleep tracker app, Sleep Central.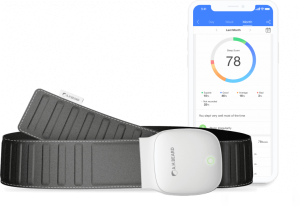 A.H. Beard Nox Smart Sleep Light: produces a spectrum of coloured lights that enhance the body's natural sleep cycle. The light produces soothing sounds and music, providing insights into how your bedroom environment impacts your sleep. Different sounds and light colours are used depending on the time of day/night. The light is designed to be used in conjunction with the other products, but can be used by itself with the free AHB sleep tracker app, Sleep Central.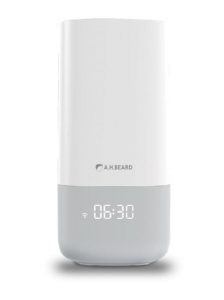 The A.H. Beard sleep tracking app, Sleep Central, is a free app designed to be used in conjunction with any or all of the products, and provides comprehensive sleep analysis, reports, tips and personalised daily reminders
For the coffee fiend
If your dad loves coffee and thinks he know everything about the stuff, this is the book for him.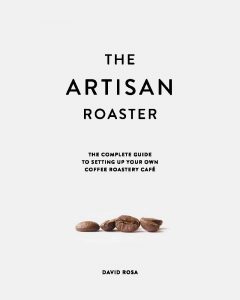 With more than two decades of experience in the coffee industry, author David Rosa has written a truly comprehensive book that reveals all the secrets of the trade. A modern bible for every aspiring roaster, business owner and coffee fanatic, The Artisan Roaster is packed with essential, practical advice, hilarious anecdotes and fascinating facts on all things coffee.
Providing the expert tips they need to hit the ground running in the exciting coffee industry, The Artisan Roaster covers everything you need to know to run a professional, rewarding business: from choosing a great location, fitting out a coffee roastery cafe and managing staff, to sourcing, roasting and blending speciality coffee.