Look, I love a beer as much as the next bloke. Let me correct that, I love a fruity, weird, out there beer as much as the next bloke and as you might imagine, GABS 2021 in Melbourne is the perfect event. As the title suggests, I was like a kid in a candy shop.
The morning started off hectic, running around, trying to organise a breakfast date with some mates and then having two Ubers cancel on me at 11am on Saturday. But in the end, I eventually made it to GABS, the Great Australian Beer Spectacular at the Melbourne Convention and Exhibition Centre this past weekend.
I was in the early session (11:30am to 4:30pm) of the Saturday and while I thought it might be busy (you know, early morning, just on the other end of a pandemic etc.) I was wrong, the place was packed, popping off and plenty of fun.
With several breweries from across the country, and New Zealand, there were plenty of brews to wrap my lips around and between myself and two mates, I can comfortably say we tried around 30 beers each. Please note the 'around', as you can imagine, it gets hard to keep track.
The first thing GABS wants you to do is grab a paddle and order six tasters of beer, roughly a shot glass of beer.
"Six beers, wow, that's a bit of a sensory overload right there," I hear you say to yourself.
Well, it gets even harder as you have to pick amongst 100-plus brews on offer, divided up into four sections. This list had it all, from safe lagers to some of the more risk-ay stouts and IPAs.
The highlight of the afternoon was actually one of the tasters where I had the most exciting stout I have ever drunk in my entire life. It was a from Triple Boysenberry Blackcurrant Salted Caramel Chocolate Custard Nitro Imperial Pastry Stout from One Drop Brewing. Read that again.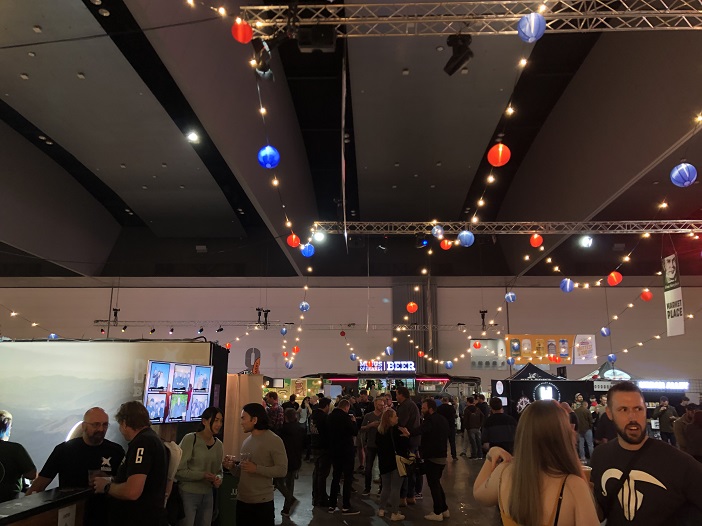 The best beer for the day was a Mango Nectar Sour from Local Brewing Co, a Melbourne-based brewery and thank goodness for that, so I can get some more. While sour beers have taken Australia by storm recently, there's a line in the sand between the good ones and the ones that are just sour for the sake of it.
Speaking of good sours though, Stomping Ground was smashing sour beers right in front of you. Do you want a watermelon one? Smash! Do you want a lime one? Smash.
I t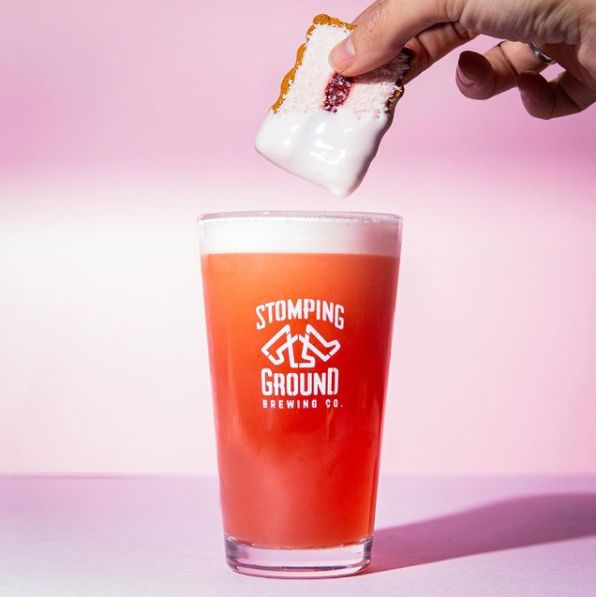 ried their Iced Vovo Sour which, as far as I know, was only available at the festival (maybe at their Collingwood venue too) and it was incredible. It was based on a raspberry sour but had slight biscuity notes and was sweet and marshmallowy on the nose. How does that work? By blowing a marshmallow bubble on top of it of course!
4 Pines had their four evening brews on tap: the Ben & Jerry's Chocolate Chip Cookie Dough Inspired Nitro Beer, a red velvet cake beer, a banana split beer and some salted caramel concoction. Very interesting, the sort of stuff that would make you want to go to the Spectacular.
And finally, one of the last beers that really whisked me away was Balter Brewing's The Godfather, an Imperial IPA that was only available for one keg at 2pm. I managed to finagle three for my buddies and I but don't tell anyone. As with most things Balter whip up, it was incredible but personally, you can't go past their Hazy Pale, one of the better beers on the show floor.
I went into the festival with the idea of trying as many interesting and experimental beers as I could. I was blown away by what I came across and I barely scratched the surface of what I tasted in this article. Oh well, there's always next year…