Isolation has been, shall we say, a strange time. Some have hated it, while others have thrived at home, discovering previously hidden talents, such as cooking and painting. And with pubs and bars closed, one thing I've certainly come to appreciate is cocktails and mixed drinks.
They're one of those things that I can appreciate from time to time while on a night out, but the associated price tags usually put me off.  And being a beer drinker means I always tend to sway toward a pint, rather than a spirit.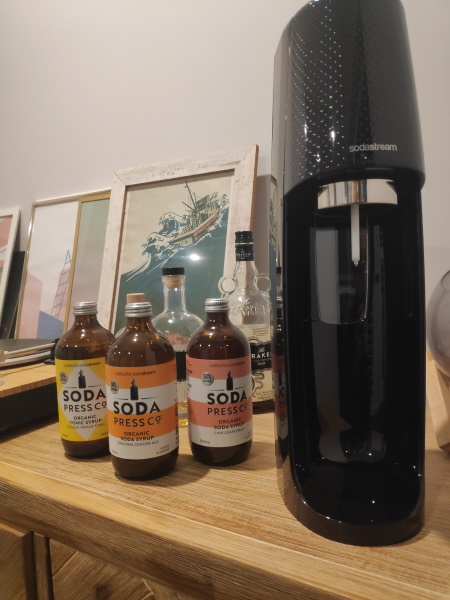 So, when the prospect of spending a couple months at home became a reality thanks to COVID-19, our household found we were stocking up on more beer, wine and spirits than ever before.
Gin and tonics, whisky sodas and rum and ginger ales became the norm of a weekend (and perhaps a cheeky one or two during the week). Problem was, we were opening bottles of soda only to drink half or ¾ before the rest would go flat and subsequently down the drown. Then there's the issue of throwing all those plastic bottles away.
That's when the collective idea to get a Sodastream came to mind. We ended up with the Spirit model which doesn't require power.
My brother has always raved about them. He and his kids use them for soda water, but given I never drank sparkling water, I didn't see the point. Turns out, there's more to these gadgets than just soda water though.
As I mentioned, one of the cool things about Sodastreams is the environmentally-friendly factor. We're all aware of just how much plastic ends up in landfill, so anything we can do to lessen our waste is a good thing. Buying multiple Sodastream bottles means you can have a variety of flavoured sodas ready to go at any one time too.
The other cool thing is the vast amount of flavoured syrups available, and the fact there are some organic versions (less sugar) in the mix.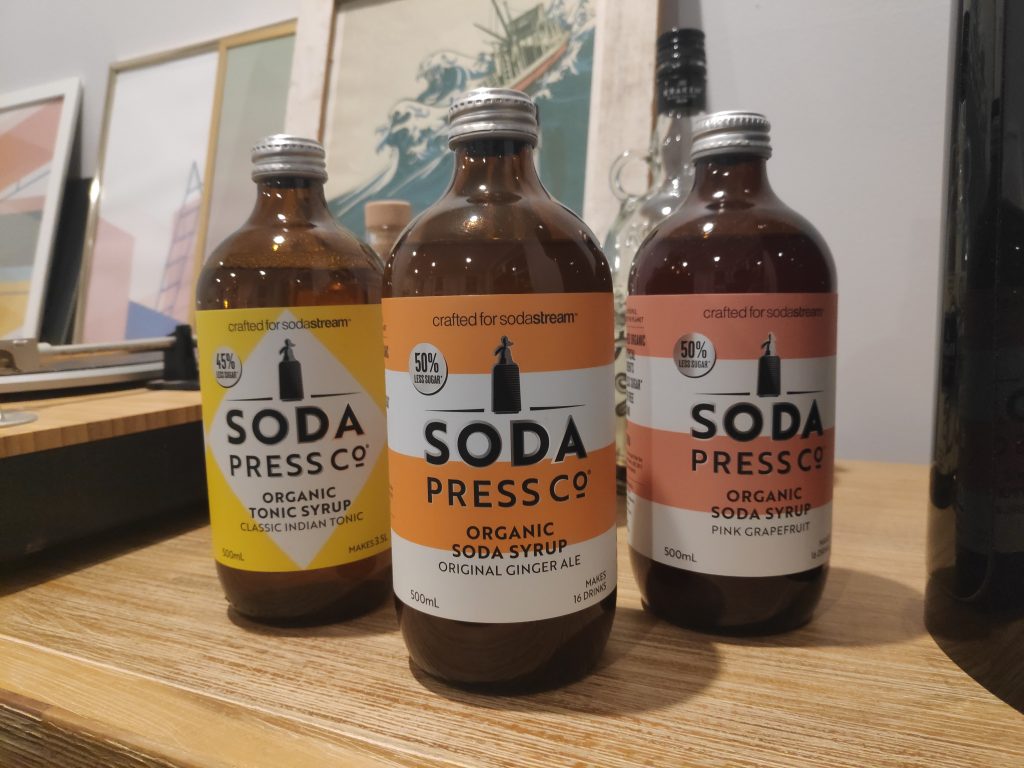 We opted for classic Indian tonic (gin and tonic), ginger ale (rum and ginger ale) and grapefruit (cocktails) in the organic range and on first impressions, they all hit the spot.
It takes some experimenting to get the right amount for full flavour, but 3-4 tablespoons seems to do the trick. Obviously you can make it sweeter or lighter, which is another cool factor with these machines.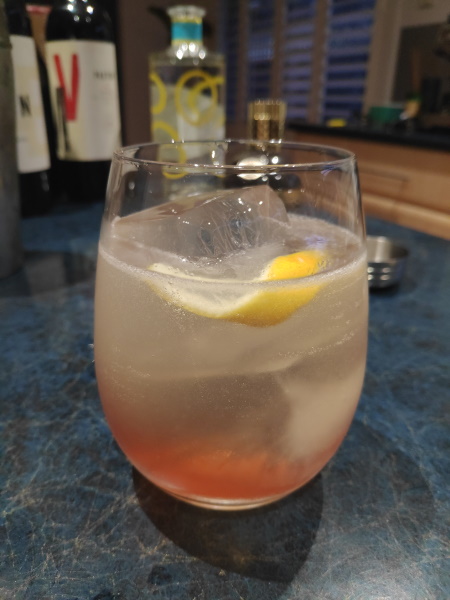 Operating these things is simple. All you have to do to get started is take the cap off the C02 bottle, remove the back panel on the machine and screw it up via the hole in the base of the Sodastream. There are no tools needed, which is always a bonus.
From there, all you do is add water up to the line on the refillable bottle, snap lock it into position and then press the button 3-4 times, depending on how fizzy you want it. Keep in mind that you can over carbonate it though, as we learnt immediately when pulling the bottle out too quickly.
From there, you pull the bottle toward you and down and then add your syrup before shaking it gently. All up it only takes a couple of minutes to whip up your own sparkling goodness.
With so many cocktails requiring mixers to make them shine, Sodastream and syrups is the perfect addition to any bar, as we've discovered. It's also great for parents who would prefer to regulate how sweet their kids' soft drinks are. Gone are the days of having to mix soda water in to water those sugary drinks down thanks to this bit of kit.