As three local boys from Australia's New England region with a passion for great beer, the team describe The Welder's Dog brews to be always best with mates.
So when I sat down to enjoy a couple of their beers, I enlisted my best mate Whisky to join me. She happily posed with a can, which she never does (pose that is), so I reckon she enjoyed the moment too.
As I've stated many times before on this site, stouts are a big favourite of mine, mainly because coffee and chocolate are two of my biggest weaknesses.
This full-bodied Extra Stout certainly doesn't lack in mouthfeel and provides long-lasting flavour, which many of the cheaper stouts on the market tend to lack in providing.
It pours a delicious dark hue with a deliciously thick, frothy head. It's simply delightful and would 100% recommend during a cool night in your favourite armchair with your furry best mate by your side.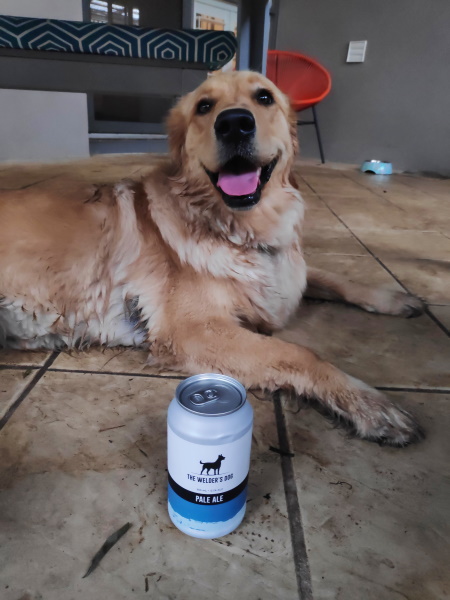 I was also treated to a Welder's Dog Pale Ale which was refreshing and seriously sessionable. I couldn't find many details on their website, so I'm guessing it's either new or old. Regardless, if you're looking for a new pale ale to wrap your lips around, give this one ago.
I'd only ever considered New Englad to be an epic Murray cod fishery… turns out it's producing some seriously good brews too.
In the words of Willem Powerfish, 'Get the dog!'