If you're a coffee, tea or hot chocolate fiend like us here in the ManSpace office, there's a good chance you've got a favourite cup, glass or mug from which to drink your hot drink from.
On top of that, if you're one of the 41% of Australians who regard environmental issues as the biggest problem facing Australia (Roy Morgan, 2019) then you'll be happy to know there is a small Australian Made and Owned, B-Corporation certified business that is actively addressing both passions and concerns in one!
Australia's own Uppercup is obsessed with providing eco-friendly and sustainable solutions. Their core range of reusable cups were launched years ago in an effort to use locally produced manufacturing to eradicate the use of single-use cups while creating and supporting Australian jobs.
Years later, the forward-thinking owners of Uppercup realised that sometimes recyclability isn't enough when considering the majority of recycling waste is not actually recycled. Meaning, even if a recycled item is placed in the recycling bin it may still end up in landfill anyway! This prompted the question of "what happens when you are finished with your reusable cup?" as all good things must come to an end.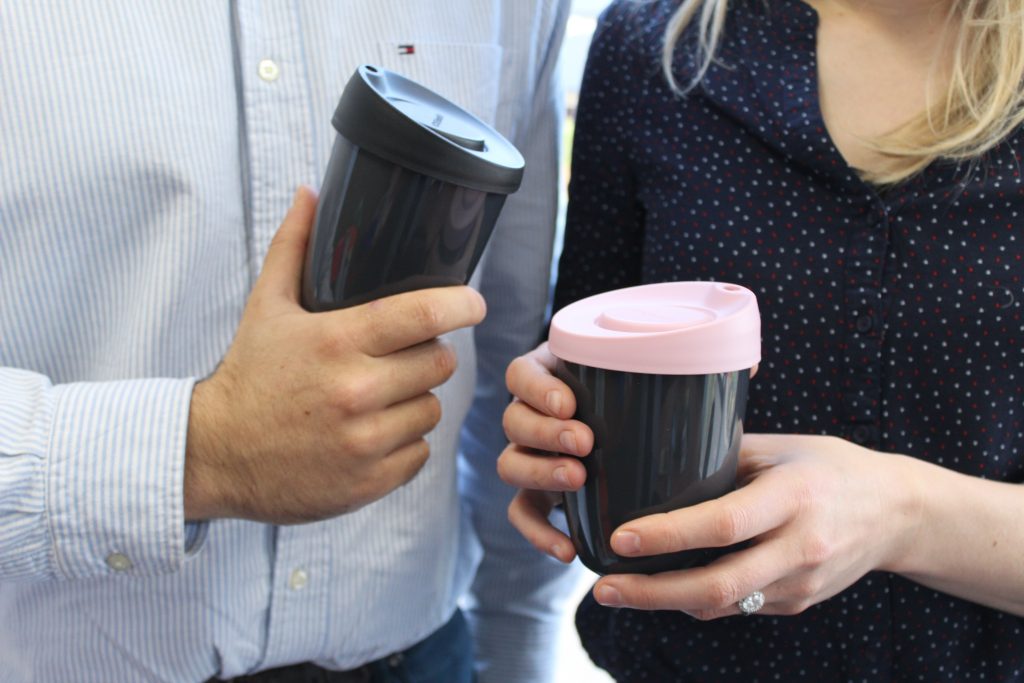 Wanting to take the next step in being a sustainable company and already offering spare parts, Uppercup developed their ground-breaking recycled Uppercup+. An innovative product that takes your old Uppercup and uses it to make a new Uppercup+! With one of the main business goals of Uppercup being to make it easier for Australian's to reduce, reuse and recycle, Uppercup committed to a closed-loop solution where your old cup won't end up in landfill and instead will be recycled locally in Australia and made into a new Uppercup+, ready to be used again!
Uppercup+ has a white inner wall and dark grey outer wall and comes with the options of a white or black lid. For consumer protection the outer wall is made of recycled Uppercup's.
Available for $27.50 or $29.50 with the purchase of a $2 return satchel so you can easily return any old reusable cups to the Uppercup head office for them to recycle and turn into a new Uppercup+. Uppercup only charge $2 for the return satchel as they cover the remaining shipping and recycling charges as part of their commitment to the goal of less waste going to landfill.

For those absolutely coffee obsessed or those who are just needing more hot drinks to deal with the madness of 2020, Uppercup has an impressive Uppercup Jumbo (16oz/454ml, $27.50 RRP) that has a new easy-to-click-on lid and is available in black, white or clear with a choice of dusty pink, cornflower blue or black lid for the clear Uppercup Jumbo.
Both Uppercup+ and Uppercup Jumbo are BPA and BPS free, durable and dishwasher safe (top shelf), odour and stain resistant, have a glass-like feel and appeal and are ethically made in Australia. Each has a double wall for insulation so your coffee stays warm and your fingers cold, is made of special material so your hot drink order can be written on the side of the cup and easily removed and is barista designed with a conical bottom so you can enjoy a perfectly poured coffee every time. Both Uppercup+ and Uppercup Jumbo are available nationally at www.uppercup.com