With Dry July just around the corner, you might be looking for an alternative to your standard scotch on the rocks or G&T. Because let's be honest, a lemon, lime and bitters just doesn't cut it.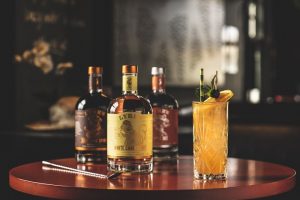 It may sound crazy, but punters across the developed world and for a vast range of reasons, people are discovering non-alcoholic spirits. Some of these non-alcoholic spirits boast the same sophistication and complexity as their alcoholic equivalents; something that until recently has been elusive.
Lyre's Non-Alcoholic Spirits have recently been released in Australia and its creators have triumphed over the shortcomings of the non-alcoholic spirits category's predecessors.
Every Lyre's spirit looks, tastes and blends exactly like the alcoholic original, thanks to three years of intensive and uncompromising development and the pioneering of a new process for the creation of non-alcoholic spirits, using exclusively natural essences, extracts and distillates to deliver flavour, complexity and the tell-tale mouthfeel and sensation of alcohol in some variants.
The resulting range isn't just one or two products, but 13, with more on the way. The range includes Gin, Whisky, Bourbon, White Rum, Spiced Rum, Dark Rum, Dry Vermouth, Sweet Rosso Vermouth, Absinthe, Triple Sec, Amaretto and Coffee Liqueur.
Older methods began with the creation of an alcoholic spirit via distillation, and removal of the alcohol with post-production processes. These included the application of heat at a lower boiling point for the water in the beverage, but at high enough heat for the ethanol to evaporate off.  This process however wasn't good enough for Lyre's.
"You end up with something that's not quite right. It's like starting with a Mozart concerto and ending up with drum and bass," Lyre's Co-Founder and CEO, Mark Livings, explains. "With the application of heat, you destroy most of the subtle, delicate flavours that add complexity and beauty to the beverage. All you're left with using that process is brass and percussion equivalent – the big, bold, and shrill or booming flavours."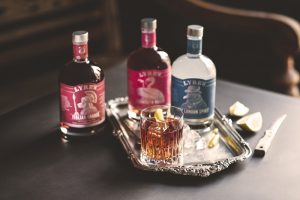 The natural compounds in Lyre's are extracted using several methods, including cold-pressing or maceration to isolate the right flavour note. Similar methods are employed to harvest smoky or wooden-oak flavours from their original sources. These are then blended into a water base, then balanced to ensure the flavour of the new spirit is as close as possible to the original.
"Our goal was to get as close to imperceptible as possible," says Mark.
"Later in the process, I recruited a long-term friend, respected Australian sommelier, David Murphy, to help with crafting the final version of the products. With some variants, we experimented with over sixty different versions.
"We wanted to give people an alternative and a choice, not a sacrifice," says Mark
Lyre's also upholds the tradition of alcohol packaging that reflects the prestige and personality of the spirit within. These are bottles you would be proud for your guests to see. The labels were all hand-drawn by London-based stencil artist, Joe White. The animals depicted on the labels were all chosen to match the providence of the original spirit.
So don't compromise on taste this July and pick up a Lyre's… Your liver will thank you!