This motorised bicycle has a vintage design that harks back to the days of board track racing, but the technology on board brings it into the modern age. Callum Fitzpatrick reports.
Back in the 1910s, the US was obsessed with board track racing. Taking place in 'motordromes' – oval race courses made from wooden planks – punters would flock to see motorcycles battle it out in these high octane, but notoriously dangerous events. The motorcycles were designed with one aim: to go as fast as possible. They had to be towed behind other bikes to get them started and they didn't even have brakes.
The motordromes themselves were based on the same technology as the European velodromes that are used for bicycle racing – the turns were severely banked, allowing riders to reach speeds of more than 160km/h; however, the tracks were constructed from rough lumber which was easily damaged and required a lot of upkeep. This greatly heightened the risk for drivers – tyre technology already wasn't up to scratch to take on the speeds these drivers could meet, but when coupled with a surface that splintered easily, it was a recipe for disaster. Crashes happened frequently and were often in horrendous circumstances: riders that came off were often impaled by splinters and there are even accounts of spectators being killed by riders that lost control.
By the mid '20s the sport's popularity started to decline. This was in part due to the bloodshed, with some newspapers beginning to refer to motordromes as 'murderdromes' and local governments closing down tracks. But it was also because the amount of maintenance that was involved in preserving the motordromes became too costly to be sustainable; so many board tracks were abandoned.
Although board track racing itself may be gone, its legacy lives on – it remains a checkpoint in time when people were obsessed with going faster than they had ever gone before, regardless of the cost.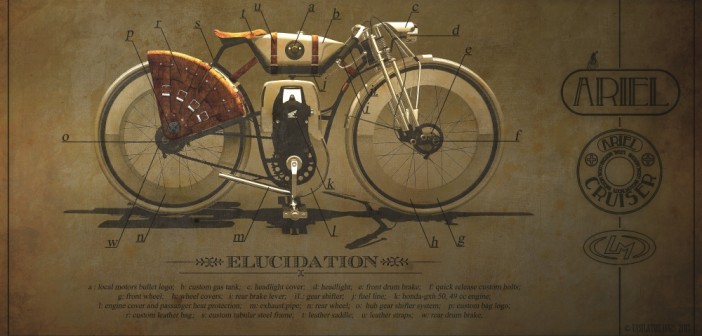 The style of motorcycle from the time has also become iconic; the original vehicles are now incredibly sought after and companies often take influence from designs of the age to bring a vintage look to their products.
This is especially true for US-based Local Motors. The company is known for its focus on co-creation, open source designs and micro-manufacturing. Now it has introduced a beautiful motorised bicycle with all the trimmings expected from a board track motorcycle.
As is typical of the company, it looked to the community for ideas through means of a design competition. Over 100 entries were received, but it was Romanian theatre set designer Ianis Vasilatos that took the top spot with his stunning effort: the Ariel Cruiser. Ianis assured that the bike satisfies those looking for a vintage look, with its honey leather saddle and period drum brakes, but he also introduced an electric version to make sure it appeals to the modern, eco-conscious riders.
Three prototypes of a petrol version and three of an electric version were built in Local Motors' Microfactory. The company then took to Crowdtilt to fund the project via the public, exceeding its initial target of $USD50,000.
Local Motors design community liaison Nicolas de Peyer says that he hopes the board track design will become as popular as the 'café racers' often seen these days.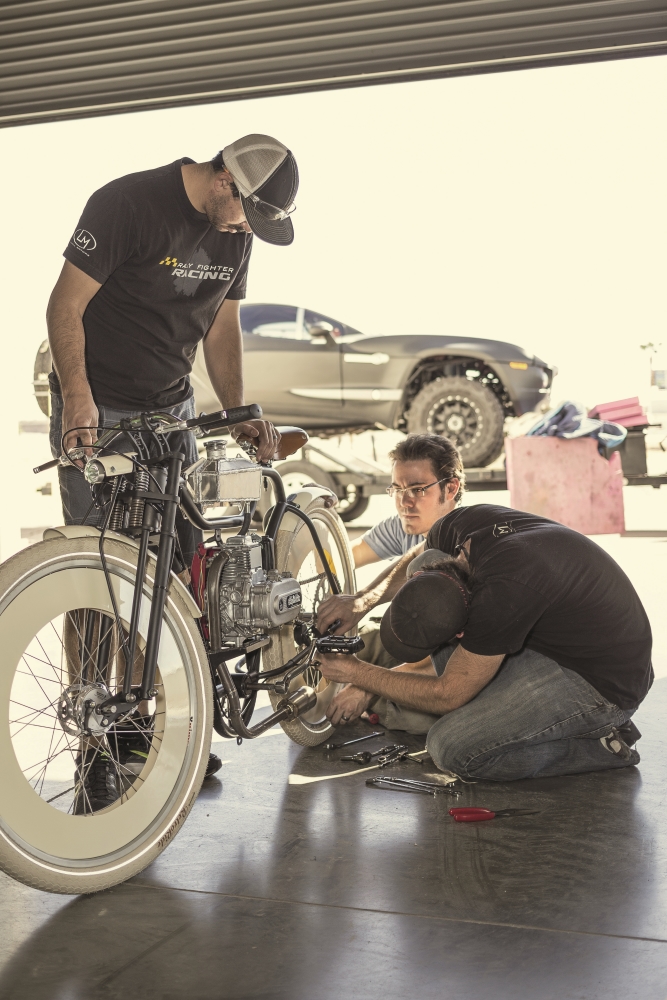 "Board track bikes were essentially lightweight powered bicycles that could go really fast and were all about speed. Because of that, their designs were beautifully technical, but still very simplistic. We felt that a homage to this time and style of vehicle would resonate with the public and would slot in nicely to the Local Motors product line up. They're well designed, high quality, but some assembly is still required."
The petrol powered cruiser uses a small petrol utility engine that produces around 2.5 horsepower. It is mated to a Qmatic belt driven transmission that drives the rear wheel.
"Due to the fact that we couldn't really use a hub brake in the rear, and traditional brakes were out of the question, we developed our own braking system that we call the 'Sprotor'. We took a mini-bike disc brake caliper and mounted it over the rear drive sprocket so it acts as a rotor. It has been tested and it works great. Because the frame is custom and also because of the width of the motor, we have had to manufacture our own front sprocket and bottom bracket, and build our own springer fork. This is truly a custom bike."
The bikes are still currently in production, but Local Motors estimates that the petrol version will be able to travel approximately 43km/h and will be able to travel around 225km on one tank of fuel. The electric version will be quiet and smooth in comparison, but Nicolas says it will still be a lot of fun to ride.
"Electric bikes are great for the environment but they're also incredibly enjoyable. They are quiet, they have zero tailpipe emissions and they can be quick. Their range is limited, but that's the case with all electric vehicles (EVs) at the moment," Nicolas says.
"We decided to explore the electric option as we felt it would be good to offer our customers a choice. In addition, the classic styling mixed with a very modern EV drivetrain seemed to be an interesting juxtaposition that we felt would be fun and interesting to explore."
Nicolas adds that the Ariel Cruiser is primarily designed to be used in urban or suburban areas.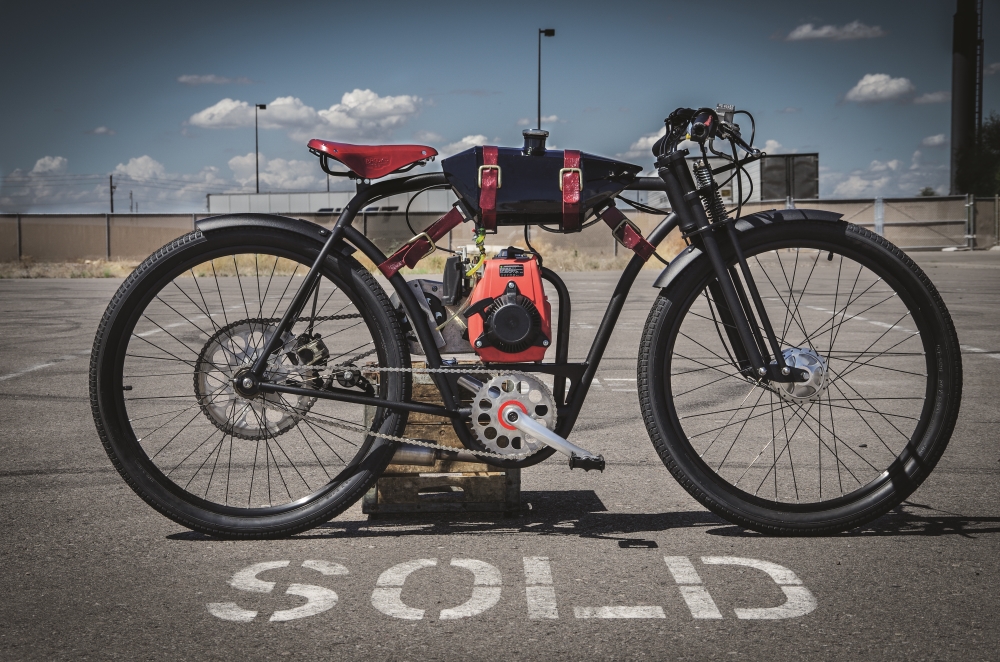 "Motorised bicycles are really fun and a whole different experience to anything else – it's not really a bicycle, but not yet a motorcycle either. They can fly up inclines with ease, and they make going long distances much less tiresome. But really, they provide a truly unique experience that is very different compared to the standard bike.
"We envisage them being used in areas where there are hills and a rider just wants to hop on and enjoy the ride – they're not necessarily looking for a workout."
The vehicle is still in production, but will soon be available in the US. Once successful, Local Motors will be looking into shipping worldwide.