For those that haven't heard, there's a new player in the smart phone arena and it goes by the name of OPPO and its latest device, the R9 Plus, is a bit of a big deal.
I'm all for backing underdogs, whether in sporting situations or just everyday facets of life. Nobody likes to see the big guys win all the time. It becomes monotonous and stale after a while. Everyone gets bored and the challenge becomes non-existent. Where's the fun in that?
When it comes to technology, I'm a bit of a sheep and when the whole iPhone revolution began I jumped on the bandwagon and thought Apple was the greatest thing ever. The MacBook followed soon after. And then the wheels began to turn less freely. Two years after jumping on board, I was pining to leap back off. That's when the allure of Android took over, and I haven't looked back since.
So, when the opportunity arose for me to check out a new brand in OPPO, I was quick to jump on it.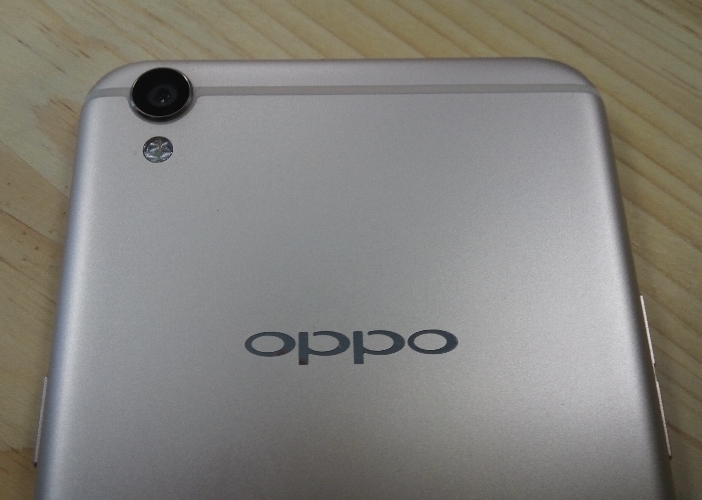 OPPO is starting to make a bit of a name for itself here in Australia. Its products are rivalling the likes of the bigger, more established brands, without the hefty price tags that are generally accepted these days.
The OPPO R9 Plus boasts a 6" screen, meaning it sits in the new "phablet" category; therefore, if you have little hands, I'll say straight out that this isn't the phone for you. With a really thin screen bezel and smooth edges, it feels really comfortable in the hand, so the extra size isn't too much of a compromise when it comes to texting. For those who simply can't get their hands (or heads) around the size of this thing, you can make the screen smaller with a simple swiping motion from the bottom right corner towards the opposite corner.
For those that like to stream shows or browse through Youtube content on their hand held devices, this might just be the phone for you, given the screen takes up so much of the body. OPPO itself claims the R9 Plus is the perfect device for streaming Netflix on the morning commute or reliving your captured moments on the vivid screen.
The phone is long, but it's thin, coming in at a measly 7.4mm so slipping it in the old pocket isn't a problem and I've only come across one pair of jeans where the phone sticks out the top.
On the outside it's fair to say that the R9 Plus is an iPhone knock off, and I don't think the people at OPPO will mind me saying that, given they are trying to satisfy Chinese market tastes, which, like the rest of the world, seem to be Apple-mad.
Upon setting up the phone, which is nice and easy, the interface seems to be a fairly good mix between iOS and Android, making it simple to use and easy to grasp for those moving from Apple to Android for the first time.
Two of the most appealing features for me come in the form of the camera and battery though.
The R9 Plus comes equipped with a crisp rear camera, which boasts a high resolution 16mp (my Canon SLR shoots at 18mp) sensor and f/2 aperture, a 6" AMOLED display, and longer battery life thanks to its 4120 mAh battery which is charged via rapid VOOC Flash Charge.
VOOC takes the battery from 0% to 70% in around 30 minutes and to 100% in less than an hour. I've purchased a VOOC car charger which has completely changed the ball game for me, given my old car chargers drip-fed juice into my phone batteries' over the years.
I generally get two days out of a full battery and while I don't sit on the phone and watch videos or play Pokemon Go all day, I do use it a lot to browse the internet, use Whatsapp and listen to Spotify so I'm seriously impressed with the output.
For those wondering how it performs, the R9 Plus boasts 4GB RAM matched with an impressive 8-core processor. This combo makes the phone super quick; however, I must admit, for one reason or another, it does seem to lag on Instagram. That's the only app it seems to struggle with, so I'm not sure what the deal is there. Maybe it's an app issue more than a phone problem.
Packing 64GB of built-in storage means there's plenty of space to save all your favourite tunes, videos and photos which I'm seriously digging, given my last phone only had half of that.
Touch Access technology makes unlocking this phone much easier and faster using an advanced ceramic material. Users can unlock this bad boy in just 0.2 seconds thanks to fingerprint recognition so there's no need to key in a password every time the phone goes to sleep just before you go to touch the screen (you know what I'm talking about).
While I've only been using the phone for about a month now, it's fair to say I'm a fan. The battery lasts a long time, the camera is crisp and it charges in no time. It's the simple things in life that make me happy.
The OPPO R9 Plus is available at JB Hi-Fi's all over the country with a RRP of $699.