Good Beer Week is upon us, get ready to cheers all things pots, cans, mugs, pints, schooners and jars…
The Aussie beer-fest kicks off on May 16 with Beer Deluxe Federation Square named as the official 'Good Beer Week Hub'.
It is no surprise that Beer Deluxe was chosen as the official hub given it's supremely competitive and unique beer offering of local, international and craft beer, possessing arguably the widest selection of beer in any pub in Victoria.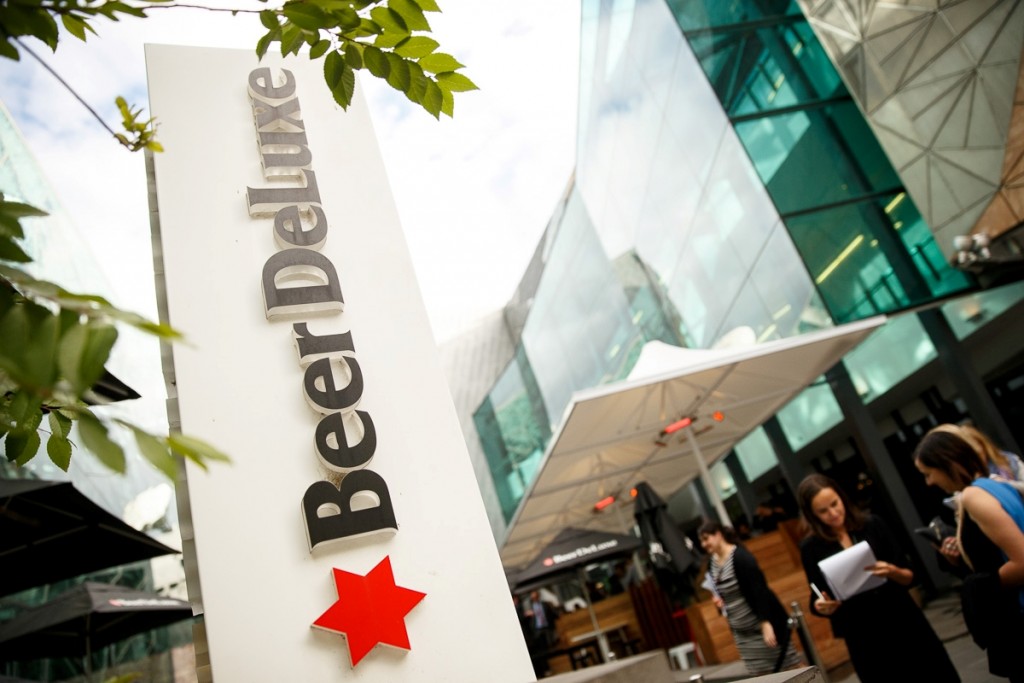 Beer DeLuxe will be hosting a swag of events throughout Good Beer Week:
1. Offical Australian International Beer Awards After Party
Thursday 21st May
Open to the public.
2.Official Closing Night
Saturday 23rd May
Non-ticketed event, open to the public.
3. Hospitality Night Party
Sunday 24th May
Open to the public, with invitations to be sent by GBW to key hospitality staff across Melbourne.
4. Meet The Brewer Events
Friday 15th – Sunday 24th May
Daily occurance throughout GBW, with daily activations from key craft breweries at Fed Square
5.Grandad's Supper
Saturday 16th May
Ticketed event. Grandads Supper returns to Good Beer Week a little older yet no wiser. Big, bold, beautiful beers will be the subject once again with brews from Mornington Peninsula, Brooklyn, Rodenbach and 8Wired brewing. A 4 x course degustation with the brewers for some exceptional beers (expect cask ales, sours and the like) and some top notch food to match.
6. Hair of the Dog Breakfast
Friday 22nd May
Ticketed event to be hosted by beer expert Miro Bellini. It's time to cure that hangover from the AIBA's with some other sorry characters. A staple Good Beer Week event returns with some new and some familiar faces. Beers, brewers, food and good times guaranteed (you can probably also expect some hungover bar staff).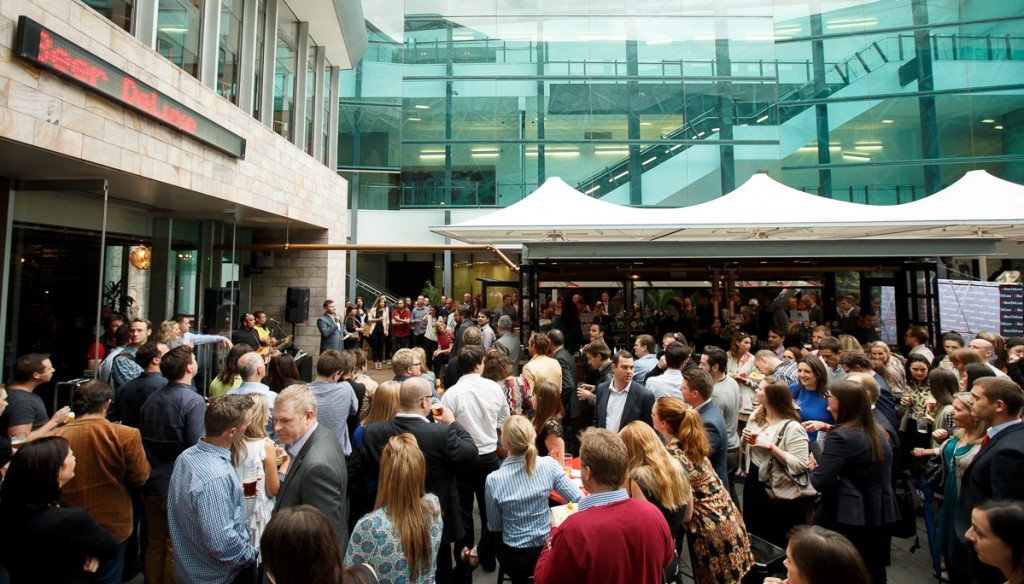 Other offers that will be running at Beer Deluxe during the week:
Goat & Goat Burger & Beer Deal: Friday 15th – Sunday 24th May
This Good Beer Week literally Eat, Sleep & Drink Goat (we wouldn't advise the sleep part!). Every weekday between 12pm – 3pm, Beer DeLuxe will be offering a tasty Mountain Goat beer and a equally tasty Goat burger for just $15!
Hawthorn Events
The Humble Tinnie: Wednesday 20th May
Ticketed event. 4 x course dinner, with the food items perfectly matched with humble tinnies. Celebrating the growing movement of craft beer, served in a can.