The moustache, the tache, the mo, the soupstrainer, the cookieduster, the nose neighbour … whatever you want to call it, there are few who can wear it well.
Sure, there have been various times in history when a layer of well-groomed upper lip hair put you in the majority: you couldn't be an army general in the 19th century without one, it was a prerequisite as a villain in any film around the '50s, while a number of the East German women's Olympic team in the '60s adorned them slightly less voluntarily.
But those who've sported a moustache in the last 30 years would indeed be in the minority.
Except, of course, in the eleventh month of every year when thousands of men start sprouting hair on the top lip, all in the name of men's health.
Starting as a simple idea between two mates, the concept of 'Movember' is now a phenomenon embraced throughout the world, raising vital funds and awareness for prostate cancer and depression in men.
"It all started back in 2003 with my good friend Travis," explains Movember co-founder Luke Slattery.
"At the time we were both living in inner city Melbourne and had fairly small apartments, so we'd get out a fair bit and try to keep ourselves entertained. One afternoon we were chatting over a few beers when the conversation turned to fashion and, because we were working in what I'd loosely term the 'fashion' industry of the surf and skate variety, we thought we had a pretty good eye for it," he laughs.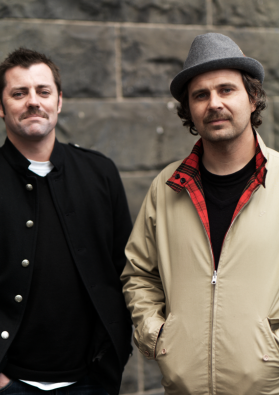 For anyone who knows Brunswick Street in Melbourne, some of the more eccentric people in society live around the area and parade around with their individual fashion. It was here that Luke and Travis were having their afternoon beer.
"We're looking at these fantastic people with dreadlocks and flares and the like and we started talking about how everything in fashion eventually comes back into style at some point. And everything we came up with we could see coming back at some point … until eventually one of us mentioned the moustache.
"Travis and I grew up in the '70s and back then they were everywhere: my dad had one for the first 25 years of my life, half the Australian cricket team had one, musicians, movie stars, footballers, our teachers … but somewhere along the line there was this magic date when people seemed to stop growing them. And then we realised that neither of us had ever grown one, mainly I think because we were too scared."
So, blokes being blokes, Luke and Travis challenged each other to grow one. They extended the dare to a few mates but knew that just asking them wouldn't be enough for a full commitment, so they decided that their concept needed a purpose.
"The mother of a good friend of ours would run a garden party every Caulfield Cup day where she would raise funds for a breast cancer charity," says Luke.
"We'd always said that we thought it was an excellent idea, as everyone had great fun while raising money for a good cause in the process – so we took that concept and applied it to our moustache challenge."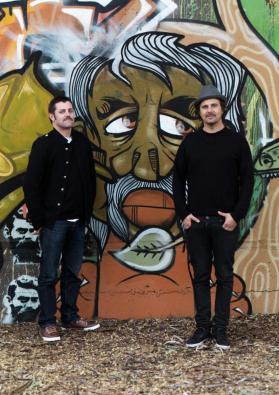 The two guys then set about finding a worthwhile cause, but with nothing immediately coming to mind they decided to go away and do some research. A few days later, Travis came back with the idea of supporting prostate cancer – something they readily admit they knew nothing about.
"We were both 30 year olds who felt tough as nails and didn't really think about those sorts of things, but when Trav told me that it kills as many blokes as breast cancer kills women we felt it was something that genuinely needed more support."
The first year they managed to get 30 friends involved but it clearly came with its own challenges – most notably, explaining what they were doing to everyone they met. Let's face it, a man can walk around growing a moustache in the month of November nowadays and will generally get a smiling nod from the vast majority of people, but back in 2003 it was a very different matter.
Luke himself faced a major decision when he needed to go to Sydney for one of the most important meetings of his life.
"I was driving up the Hume Highway with two weeks growth on the lip; so I was looking pretty ordinary. I thought about shaving it off but knew that if I did the other 30 guys would probably do the same and we wouldn't see it through.
"As it turned out, I kept it on, walked in, apologised upfront, said I was doing it for charity and everyone seemed to accept it in an instant – in fact, it was a great way to relax the mood and get people talking."
That moment effectively defined what Movember is about. By doing something as simple – but something as obvious – as growing a moustache, participants start a conversation that may not otherwise be had. And no matter who you are and how good it might look at the end, nobody looks good with only a few weeks growth on the lip.
Over the following few years Movember expanded with Luke and Travis devoting most of their nights and weekends to keep up with demand. In 2005 the concept really took off and the time required started affecting their lives.
"At the end of that year we were pretty exhausted; our weekends were full working on it and we knew that something had to give. So we spoke to a few people trying to work out if we should wind it down or find some way to work on it full time. Ultimately that led us turning it into a Foundation with corporate support and being able to devote full-time hours to it."
In 2006 they were able to sign up beyondblue (the national initiative on depression) as an official partner which Luke says "opened up a whole range of other conversations that needed to be had – particularly among younger guys" and expanded the concept and awareness to a higher level again.
While prostate cancer and depression in men may not appear directly related, they are unquestionably two of the biggest health issues in the country and both suffer because of that dreaded male affliction – an inability to talk openly.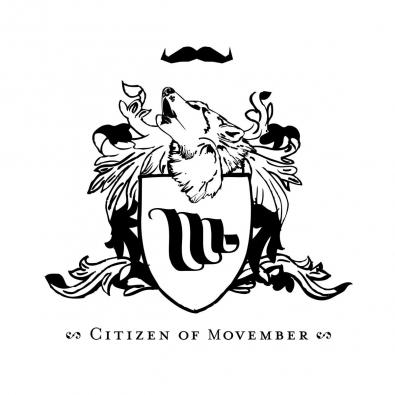 As our Doctor in Residence, Bernie Crimmins says regularly, women talk openly to each other about health issues and organise themselves well in relation to preventative care. Men, on the other hand, tend to avoid conversations about health and stay away from the doctor; even when feeling unwell.
It is that simple concept that makes Movember such a brilliant idea – not only does it raise funds and awareness, but it also gets men talking. And as anyone who has taken part will tell you, a little bit of fuzz on the lip can be a great conversation starter.
Last year Luke decided to step away from Movember and now spends some of his time building the profile of The Shed Online (www.shedonline.org.au). The Shed Online is an online social community that, in many ways, mirrors the work of the physical Men's Shed initiatives, providing a place for men to socialise, network, make friends and share skills.
"Movember was never a planned career so it sort of took me by surprise," says Luke. "It grew well beyond what I could have ever imagined and I am incredibly proud, but I decided it was time to step away and pursue other opportunities. It was genuinely really great to be able to sit back last year and enjoy it as a participant, rather than be heavily involved in the inner sanctum."
To consider that The Shed Online is actually funded by Movember, with support from beyondblue and the Australian Men's Shed Association (AMSA), is testament to the extraordinary achievement of these two men.
"The Shed Online is really exciting – I still get to work with the guys from beyondblue and AMSA and we're determined to take this framework and build a real community around it.
"There are guys online having conversations in forums that I never thought would be possible – it's very open and honest; and that is fundamentally important for people who are perhaps living in remote areas or have mobility issues.
"And it's not just discussions about health or depression – there are also great conversations about DIY or fishing and a whole range of other things. It really is about keeping up the conversation."
And when you think about it, that's what it's all about.
Movember started from a conversation between two friends. That, in turn, started a conversation between 30 friends. And now that conversation takes part among millions of people throughout the entire country and around the world. It is a remarkable achievement.
What is Movember?

Each year during November, there is an increased number of moustaches roaming the streets.
The selfless men sporting these Mos are known as Mo Bros and are taking part in Movember. They have donated their faces for the month to raise awareness and vital funds for men's health, specifically depression in men and prostate cancer.
It is little known that one in eight men will experience depression in their lifetime and one in three will be diagnosed with cancer. That is the same as the number of women who are diagnosed with breast cancer. By raising awareness, Movember encourages men to become actively engaged in their own health.
Men register at movember.com, start the month clean shaven, then grow the best Mo they can muster for the next 30days – essentially becoming walking, talking billboards for the cause.
Supported by the Mo Sistas in their lives (that is the women who love a Mo), Australian participants raise funds for Movember's men's health partners – beyondblue: the national depression initiative, the Prostate Cancer Foundation of Australia (PCFA) and the Movember Foundation. These funds are used to support world class research, educational and support and awareness programs which would not otherwise be possible.
Full details on Movember and funded programs can be found at movember.com