I'm sitting on a very comfortable couch in the lounge room at David Parkin's house. It's fairly early in the day and the celebrated Australian Rules Football identity is relaxed, chatting about his busy life.
Then the conversation turns to men's health and the lack of the general lack of awareness. He moves forward in his seat, his eyes narrow and there is intensity in the voice. He rocks a little as he speaks and for a moment I get a faint glimpse of what it would have been like to be a player under the legendary coach. It's passion – and it's contagious.
David has devoted more than half a century to the game of Aussie Rules. He played 211 games for the Hawthorn Football Club, winning the club best and fairest, and captaining the team from 1969 to 1973, including the premiership in 1971.
He then went on to be one of the all-time greats of coaching, claiming the premiership in 1978 (with Hawthorn), then at Carlton with premierships in 1981, 1982 and 1995 – ultimately being named Carlton's coach in the Team of the Century.
Since then he has worked as an administrator, performed in the media, sits on various boards and committees, and is the current president of the AFL Coaches Association.
Importantly, however, he has always maintained interests and activities outside the game – even at the most hectic of times. And – throughout all of it – he has been a teacher and a student of life.
"I've always believed in balance," he says. "I have a concern that there is a focus in life that 'more is better'. I know first-hand that it runs through the football world, but I think it's happening just as much in every day society. There's a belief that more training is better, or more work is better, more meetings, more analysis and so on. People become so absorbed in their work that it results in a lack of balance – and I think that's a real problem.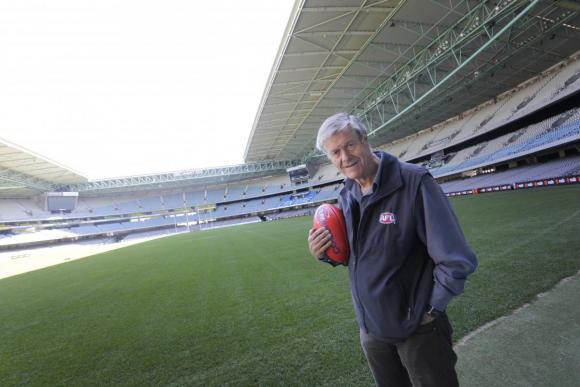 "And as you get to the later stages of your life this becomes critical – because as you wind down from work you need to keep active in both body and mind."
It's a philosophy that David has personally practiced. Throughout his entire time in football – even as a full time coach in the 'professional era' through the 1980s and '90s – he worked in the education sector in his spare time.
"I've had a parallel life in education throughout most of my life. Even now I'm still an adjunct professor at Deakin University in sports and exercise science and it continues to mean a lot to me."
It was a balance that David also expected of his players. During his time as senior coach at Carlton, he made it an official requirement that
all players must be working or studying or doing an apprenticeship or involved in some community program, outside their playing and training commitments. If they didn't fulfil their end of the bargain, he refused to play them.
"It's not just about having an 'interest' outside of football," says David. "It's also about transitioning into life after your playing career is over. And I don't think that issue is restricted to footballers – it can happen to any of us. Plenty of people base so much of their life around work that they struggle when their career is over – it's just a bit more obvious when you look at a sports star because their career can be over in their mid to late 20s."
Earlier this year, David organised one of his regular reunions for the 1995 Carlton Premiership team, inviting every player on the list who played a senior game that year. He proudly states that the vast majority are all happy and successful with only a handful continuing to draw an income from the game. In short, they learned a skill or competency off the field that has held them in good stead after their career.
Perhaps it is the educator in David, but there is an obvious satisfaction when he talks about this element of his life. It is a reminder of the past and clearly provides reward for the work he has put in.
Importantly, however, he is also still very much a student himself.
"I have a lot of commitments – which I love doing – but I also like to keep learning. I've just finished restoring a 1963 VW Beetle with my best mate," he says.
"There were two fantastic parts to working on the car. Firstly, I saw this thing come together, organised it and spent time on it personally and that was very rewarding. But secondly, I also got to work with all these different, interesting and talented people along the way, sharing time with them and learning from them. We worked with upholsterers, engine specialists, panel beaters and more – and they all played a part in the project."
As well as these one-off projects and work-style commitments, David has also started on-going activity – a walking group.
"We started this group as a way of keeping active in life, but also for the companionship as, in a way, it's also a support group."
In 2009 David was diagnosed with prostate cancer. His fairly public diagnoses did an extraordinary amount of good in raising awareness, while his private battle was undertaken with the support of doctors, family and friends.
"A few of the guys in the walking group have also gone through prostate cancer and we get together to help each other out. A lot of that help comes from basic conversation – something that comes more naturally for men when undertaking an activity. While women are quite comfortable to sit down fact to face and simply start talking about what is happening in the lives, men tend to take a little longer to open up.
"A lot of the guys in the group have been through similar health issues and, in the process of walking along, conversations start where we are able to provide help or offer advice about things we've been through. It's not something that came easily, but we're now at a comfortable stage where we can joke and hassle each other, but when someone wants to talk seriously, they know they can. That's a good place to be at.
"To keep it together and give it some focus we plan a trek each year. We've trekked both the Kokoda Track and the Sandakan Death March. We've trekked the Great Ocean Walk, and this year we're doing the Snowy River on rafts.
"Ron Barassi (the legendary Australian Rules Football identity) has a similar group and they've been to places like Mongolia. In his, the guys are all in the 70s, while our group is made up of guys in the 50s and 60s."
The beauty of the yearly adventure is that it gives the group a specific purpose to meet up each week.
"It varies with everyone's commitments," says David. "We may have 10 guys one week and 20 the next, but they will all make an effort because it is essentially part of their training for the trek each year."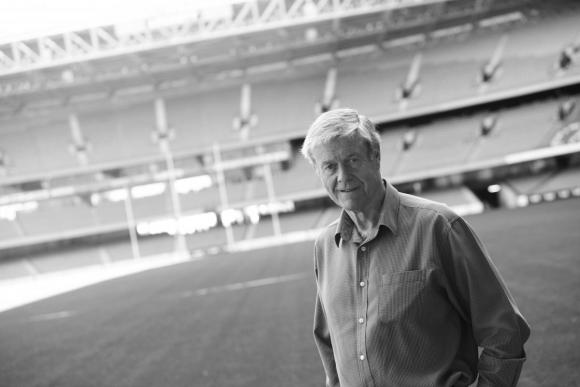 David is something of a poster boy for regular prostate checks. Aware of his family's history in prostate cancer (both his father and grandfather passed away from the disease), he actively sought out preventative checks. From the age of 40 he took himself to the doctor every year, and when he turned 60 he made them six-monthly checks. Between one of these checks his PSA doubled which started the alarm bells ringing. An extremely high Gleason score of 8+ following a biopsy meant an aggressive cancer. Surgery followed a few weeks later.
He has now been given clearance and does a huge amount of work raising awareness for prostate cancer as well as other issues in men's health. He travels regularly to rural areas to talk on behalf of various associations, encouraging men to learn about their family history and to get to their GP for regular check-ups and tests.
"The rural communities have some frightening statistics," he says. "By sheer distance the people who live there become isolated and that is the beginning of many health issues. The highest rates of prostate cancer in the country appear in regional areas.
"These are hard to believe figures for one simple reason: with a bit of effort they could be addressed.
"Men are awful in confronting their own health issues – they won't talk about health concerns and are reluctant to go to the doctor. And if anyone doesn't believe me, let me tell you this – I went to a large rural town a few weeks ago to talk about men's health and we had some 240 people turn up. And then I found out that 60 of the audience were women – because 60 men wouldn't go unless their wives were there to hold their hand or coerce them to go."
So what's on the horizon for David Parkin? More trekking? More public speaking? Continued involvement in football? Lecturing? Maybe some more one-off projects? And maybe some travel too?
"Hopefully all of the above," he replies. "Too many men become isolated and close up as life goes on. I think it's incredibly important to have balance. Get out there and remain active – enjoy the things you love and challenge yourself with new things."
Teacher and student all in one.