The success of the McGrath Foundation is undeniable. While it is easy to look at a sea of pink clothing at an event and assume it is all part of a general breast cancer awareness and fundraising program, the Foundation actually directs its efforts towards providing breast care nurses for women experiencing breast cancer. Having specialist trained nurses has proved invaluable for many women and their families when dealing with such a difficult issue and the program is considered a genuine success.
In fantastic news for the men's health sector, a similar program has been launched to provide Specialist Prostate Cancer Nurses for the thousands of men diagnosed with prostate cancer each year.
As we discussed in the last issue of ManSpace Magazine in the article, Working through the road ahead, the journey for someone dealing with prostate cancer can be very long and emotional. From the fear of first diagnosis, through to treatment options and possible side effects, there are many issues to deal with – and those issues are always best dealt with through the support of professionals.
As such, this program will make specialist nursing care accessible through the entire cycle of treatment – from immediately after diagnosis through to post treatment support.
The new service, known as the Prostate Cancer Specialist Nursing Program, will deliver 13 Specialist Nurses to metropolitan and regional hospitals in the Northern Territory, Queensland, New South Wales, Victoria, South Australia, Tasmania, Western Australia and the ACT. It has been developed through extensive work from the Prostate Cancer Foundation of Australia (PCFA).
According to Dennis Armstrong, a prostate cancer survivor, the new program will certainly help to alleviate some of the uncertainty that follows a diagnosis.
"When you receive a prostate cancer diagnosis, your world turns upside down. Thousands of questions fill your head and you really do need someone other than your specialist to help you answer these questions. Thinking back to when I was first diagnosed, it would have been fantastic to have had access to a specialist nurse and I'm very grateful that there is now a program in place to provide men like me with more support," says Dennis.
Each nurse will work with the patient's medical team to provide ongoing support to diagnosed men and their families. Part of the Prostate Cancer Specialist Nurse's role will be to assist patients in understanding their diagnosis and treatment plan, coordinating their care and accessing relevant services.
Importantly, the Movember Foundation is contributing $3.9 million to PCFA to secure its future and recruit its first nurses.
Julie Sykes, PCFA's national manager for the Prostate Cancer Specialist Nursing Program, says the service will deliver a new level of care that has been difficult for diagnosed men to access until now.
"Some men who have been diagnosed with prostate cancer have found it difficult to access a vital element of care – that is structured contact with a healthcare professional who can guide them through every stage of their prostate cancer journey. These nurses have been specially chosen and trained to fill that role," says Julia.
Jason Hincks, Movember's COO, says The Movember Foundation is proud to have been part of the program's development.
"This program demonstrates the tangible benefits that come from Movember for Australian men and families affected by prostate cancer. PCFA and Movember both look forward to seeing the program grow in the future," he says.
Furthermore, Qantas has also come on board to provide ongoing sponsorship to the Prostate Cancer Specialist Nursing Program in the form of travel assistance for the nurses who are involved in the program to attend training.
The Prostate Cancer Specialist Nurses met in Melbourne for their initial training and orientation on 3 May 2012. They will then continue their work through their host hospitals.
Each year in Australia, close to 3,300 men die of prostate cancer – equal to the number of women who die from breast cancer annually – and around 20,000 new cases are diagnosed every year.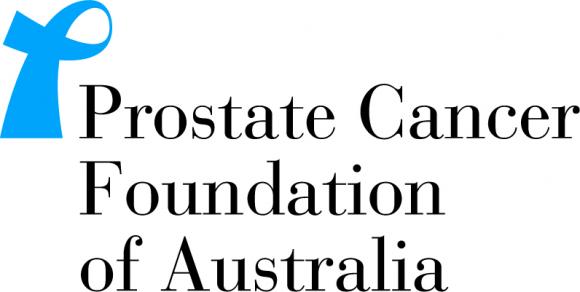 What is a Prostate Cancer Specialist Nurse?
Last year, the PCFA established the criteria for a three-year specialist nursing program that was funded through the support of the Movember Foundation.
Prostate Cancer Specialist Nurses have been designed to serve as an expert point of contact for patients and their families, getting the best possible treatment assistance from local services and treatment centres by:
Providing those affected by prostate cancer with an ongoing point of contact and support.
Assisting men to access services in hospitals and in their community during and after treatment.
Providing men with reliable information and their diagnoses and treatment plan.
Providing men with information on dealing with the effects of treatment and how to get further help for the specific problems.
Coordinating care, wherever a man is in his cancer journey.
Helping men and families access a support group.
Providing education and training to other health care workers.
Participating in projects to improve care for those affected by prostate cancer.
The Qantas connection
The involvement of Qantas is a major boost to the program but also comes with a very personal association. In early 2011, Qantas announced that its CEO, Alan Joyce, was recovering from surgery for prostate cancer. Up until that press release, most people outside the inner sanctum weren't even aware that he was unwell.
It is worth noting that Alan did not have any obvious indications that he was unwell, and at only 44 years of age at the time he would not have been considered to be in a 'high risk category'. His story underlines the need for men to get regular check-ups.
"I didn't have any of those tell-tale signs they talk about," says Alan. "You know, people say there are some signs that you're going to have problems going to the toilet or you go to the toilet more regularly and things like that, but I had no such issues. The reason we tracked it down is that I had an executive in Qantas who had to retire in 2010 because of ill-health, and – as a consequence – we put in an executive health scheme getting all of the managers to do a test each year."
Alan volunteered to be one of the executives to undertake that test, the result of which was the discovery of an elevated PSA (prostate specific antigen). The doctor sent Alan to a urologist in St Vincent's in Sydney, where he was recommended to get a biopsy.
In the biopsy they found an aggressive form of cancer in the prostate, asking Alan to come in as quickly as possible to operate.
"Luckily we got it very early and took the prostate out," he says. "There is a wide range of treatments available, but if it's an aggressive form of cancer they recommend to take the prostate out. If it hadn't been so aggressive they could have monitored it to make sure that it was kept under control, and worked out the best form of treatment available from there."
What still frightens Alan is that he was told his cancer was so aggressive that if they hadn't caught it so early, there was an 80% chance he would have died within 10 years.
"That means I would have been dead by the age of 54 – that's a very sobering thought."
Like most men, Alan did not consider getting tests done in his 40s, thinking it was something he would leave until he passed the magic number 50.
"People need to go out there and catch this very early. If it wasn't for our own company program I would have left it and it would have been too late. That's why I'm very keen on everybody out there to go and get checked so there is a chance of identifying problems early enough to do something about it."
At the time of Qantas' press release, there was as much amazement in Alan's recovery as there was in his original diagnosis. Only three weeks after surgery he was back in the office undertaking full duties.
"The robotic surgery available is exceptional, but there are other techniques available, and they allow you to get back to a largely normal life in a very short period of time."
While Alan chose to keep his condition private until after treatment, he went through the same fears as any other person.
"I think what goes through your mind first of all is, you know, cancer, the big C. You're asking what it all means. The doctors were very good at explaining everything to me and I think that's a very important part of dealing with it. They gave me a DVD which was very good and had a lot of information about it.
"I wanted to the keep the information very tight until it was over with. When you realise that you do have cancer, it is a big shock to the system. But one of the best things is that once you get it out of the way, there's a huge amount of relief and a huge amount of confidence for the future. And it does change your outlook on life."
Alan says he is very keen to get on with life; however he continues to talk about his experience as a warning and reminder to men around Australia.
"For whatever reason, men don't take as much note as, or look after their health, as women do. And I think we've a lot to learn. I think any opportunity that you have to talk to your GP about this and to catch these things early should be taken.
"There are all these amazing modern health techniques and great medical procedures in Australia, which enable you to catch all of these things early. They don't have to be life threatening. You can actually save your life and have a huge, unbelievable high quality of life.
"We have to encourage people to get out there and get the annual check-up."
The profile of a cancer survivor such as Alan Joyce can be very positive in getting fundamental messages out to the community and if only one man goes out to get a check after hearing his story then there has been a positive result.
Equally, the support of Qantas in the Prostate Cancer Specialist Nursing Program will make dealing with prostate cancer a better process for thousands of Australian men. A positive result from a very personal story.
For further information about the Prostate Cancer Specialist Nursing program or to see which hospitals are hosting specialist nurses, visit www.prostate.org.au or call 1800 22 00 99.