Events like the Olympics, the Academy Awards, even our very own Golden Guitar Awards, are all eagerly anticipated by competitors and nominees alike. All are divided into categories that separate the most talented in their field, and place the winner on a podium for their time to shine.
Most of you probably aren't aware of this, but there is another competition out there that could tickle your fancy but often flies under the radar of the international press. Yes, I'm talking about the World Beard and Moustache Championships, an event that strives to showcase the most impressive and well-groomed entrants of the facial hair kind.
Firstly, I would like to disclose that as a female, I have never had to experience the sensation of growing a moustache. Sure, I've heard men complain about it; I've heard others swear by it – but (thankfully) it has not yet happened to me.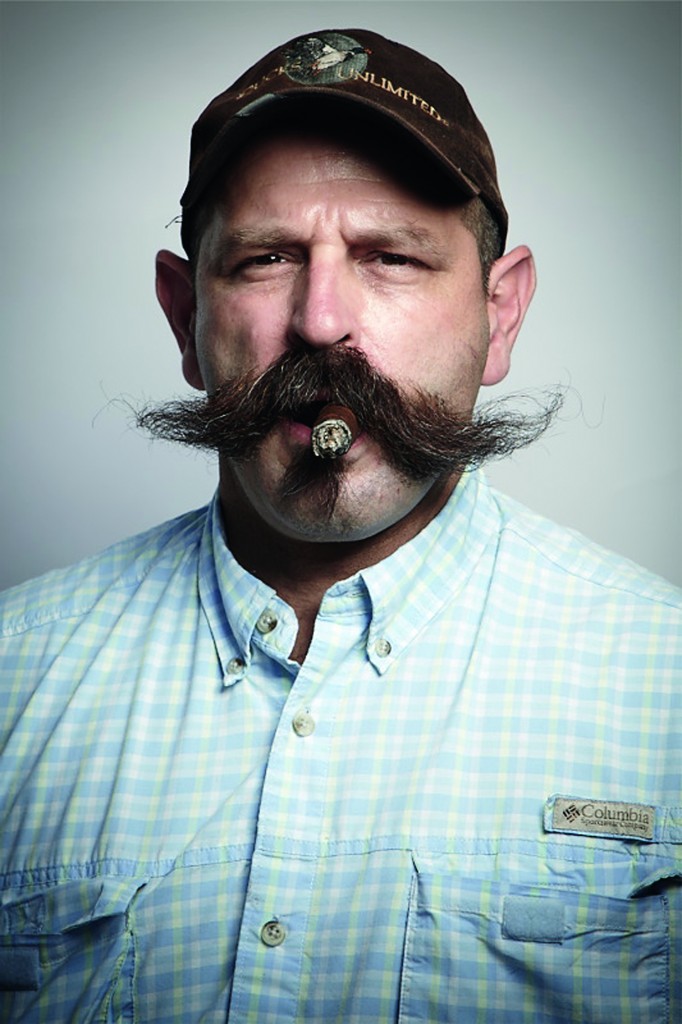 That said, I have nothing but the utmost respect for those who have been able to tame and tailor their moustaches, much less put it on show for the rest of the world to see. It is indeed an art in itself.
The World Beard and Moustache Championships (or WBMC as it is fondly called) is described as the premier event in the international sport of bearding and 'moustacheology', bringing around 250 owners of the world's most elaborate facial hair together every two years to meet, greet and compete.
Like many things, the history of the event has its fair share of controversy. If you talk to the Italians, they claim it all started with them back in the 1970s. Yet most moustache historians agree that the current championships can trace its follicles back to a celebration held in a small German village in the early 1990s. Surprising, isn't it?
Having invented it (perhaps), defined the categories and hosted by far the largest number of championships, Germany long dominated the sport. But now, the WBMC has sprouted into a multinational, multicultural, spectator-friendly event.
Soon enough the competition turned its attention to the west, where an upstart squad of Americans started to establish the United States as a growing facial hair superpower. This was mostly thanks to Phil Olsen, the founder of Beard Team USA. For him, it all began as a contestant in the Full Beard category during the WBMC in Sweden in 1999.
"I just happened to be nearby so I went to it. I was astounded that there was something called the World Beard and Moustache Championships, but America was completely under-represented. More than half of the competitors were German, and others were small groups from various clubs in northern Europe," Phil explains.
Noticing that the sport was a good way to create friendships, he embarked on a crusade to bring the championships to the 'land of the free'. And in 2003 he organised the WBMC which was held in Carson City, Nevada.
"It is up to the organiser to decide what the rules and procedures are going to be … it differs from one competition to the next. Generally there are as many as eight different kinds of moustache categories and the judging is entirely subjective. The panel is simply shown the category description and they just choose who they like best," he says.
"The real superstars have figured out how to train their moustaches to hold a certain shape over a gigantic length – I would say it takes at least five years to grow one of those super-champion moustaches."
For any ladies who may be reading this, the good news is that the WBMC is not gender-specific, so there is hope if you happen to have a hirsute upper lip. Judging from the photos of past winners we can assume that only men have ever competed and won, but this isn't a definite fact.
"We are completely non-discriminatory and women are welcome to enter in any of the categories," Phil says.
"In the US there are always new, young people who are really enthusiastic about it. The international scene is quite different as the competitors are getting older and they're not doing much to get younger people involved."
While the next WBMC won't be until 2013 in Germany, do not despair. A European Championship will be organised in the meantime, as well as an International German Championship (despite their titles, both are open to any nationality).
"I find it astounding how something this quirky brings people together. I've watched as countless genuine friendships have developed between people who otherwise would never have had an opportunity to get to know each other.
"Everyone would agree that the purpose of these events is to promote friendships although, at times, controversies will come up. It is a competition after all."
If you're not in the mood to travel to Europe, the American National Championships will be taking over Las Vegas at the end of 2012, which Phil says will be much less restrictive in terms of the rules and also open to any country.
"It will be a celebration of non-conformity to the rules. It's simply a matter of who has the best moustache.
"I really can't emphasise enough that we would love to have Aussies come to these championships. Las Vegas is definitely a place worth visiting – we're going to have a great time."
An Aussie representative Sydneysider Paul 'Mo Man' Muldoon still remembers that fateful day in high school when he was sent home by the headmaster to shave, describing it as the forerunner to the fact that he would never have trouble growing facial hair.
"At the time it was just bum fluff – I come from a reasonably hairy family," he laughs.
"Ever since leaving school I've either had a goatee, back when it was all the go, or a moustache or a beard. In many cases it started because I got so bored with shaving."
One day about eight years ago, a simple Google search on the 'handlebar moustache' brought up a club of which Paul is now a proud international member. Founded in 1947, the Handlebar Club of England has only one qualification for membership: 'A hirsute appendage of the upper lip, with graspable extremities'. And no beards allowed.
"That was exactly what I had been looking for all these years. Once I realised that it could be done and there were like-minded people around the world who I could contact via email, I decided it was time to grow a moustache. It took me about six to seven months of 'hit and miss' maintenance because I'm not much of a hairdresser," he says.
Although Paul is a member of the Handlebar Club (a regular participant in the WBMC), he has never entered a moustache competition – but there are plans to do so in the not-too-distant future.
"I'd love to compete in the WBMC one day, probably in the Imperial category. I might even go into the Freestyle category and dress up as a drover with a Drizabone and an Akubra."
While Paul credits Movember to bringing some of that mo back onto the faces of men across Australia ("I'd be more than happy to dye it some silly colour just for the month"), he admits that there is now a general acceptance for those sporting a hairy upper lip.
"When it comes down to it, most people are willing to have a chat and be friendly about it. The most popular question that I get is 'What does your wife think of it?'" he says.
"About five years ago I did shave it off, and the look of shock on her face was quite amazing. She almost burst into tears and said that my upper lip moved too fast when I talked and asked me to grow it back.
"My website Whiskers and Wax was also an attempt to start a movement here in Australia, but it found a stunning lack of support or interest and now languishes unloved in internet land. Aussies are far more comfortable with larrikinism than eccentricity, so few of us keep 'hirsute appendages of the upper lip with graspable extremities', and even fewer join clubs about it. I might even expand it to more of a facial hair club rather than just moustaches."
Even so, Paul's 'stache was still met with a standing ovation and applause from a group at the Royal Easter Show.
"My moustache has turned me from basic old Paul walking down the street into somebody who gets noticed. It's increased my personality and made me more of who I am," he explains.
"Having a moustache is a good way of meeting people – if you have something that's a little bit different, people feel that they can talk to you. It's my signature and I wouldn't be without one."