Whisky is enjoying a new acceptance among younger drinkers. And they can expound on how cool it is to spell the word without the 'e'. Paul Skelton explains.
The first time I had whisky I was 15 and drank half a bottle of bourbon, although it seemed to be so much more when it came back up.
For most people, experiences like that would turn them against the offending spirit. Mates of mine won't drink gin or rum after, let's say, 'negative experiences'. Likewise, I avoid vodka.
However, my experience left me wanting more. I went out looking to try as many Irish or Scotch varieties as I could find. Then, a few years ago, I discovered Australian and Japanese whiskies and have never looked back.
In recent years, whisky around the world has become a force to be reckoned with, and Australia hasn't been immune from the amber invasion.
Mark Littler of Tasmania-based Hellyers Road Distillery believes whisky is going through a renaissance.
"When I was a kid, only old men drank whisky," Mark says.
"My dad and plenty of his mates liked single-malt whisky. To me they seemed old, but they were only in their early fifties.
"Such are the perceptions formed by a teenager who was enamoured with the social activities of his older brothers, whose chosen tipple was the local Boags Red Ale (from a long-neck, no less). Their 'better halves' guzzled vodka and orange, or sickly sweet white wine from a box. Back then, that was pretty cool."
Thirty-something years on, how things have changed.
"Single-malt whisky around the world is enjoying a renaissance, and this has more recently affected Australia. The traditional Scotch brands are still revered, but the emergence of new-world whiskies from Japan, India, Taiwan and Australia have breathed new life into the category."
In 2013, the Pinot Noir Finish from Hellyers Road Distillery was recognised in blind tastings conducted at Whisky Live Paris as being Best New-World Whisky. In 2010, the distillery's peated varietal was judged Australia's Best Whisky by the Malt Whisky Society of Australia.
In 2015, Hellyers Road Distillery was rated as one of the top 10 value for money whiskies in the world by The Spirits Business publication of London.
"I often field enquiries from well-informed, culturally aware patrons aged anywhere from 21 to 45," Mark says.
"And when it comes to single-malt whisky, they know their stuff. Grain type, distilling techniques, age, cask selection, flavour profiling – they ask the right questions.
"The story of our region and the origins of the Hellyers Road Distillery brand are of great interest to these savvy, new-age whisky drinkers. They revel in the fact that our distillery is on a small island that has some of the world's purest drinking water and freshest air.
"And they really love that our operation was established by local dairy farmers."
Few industry pundits would dispute the claim that Tasmania has led the charge in Australian single-malt whisky.
"Thousands of younger Australians are enjoying the romance and social status of single-malt whisky drinking," Mark says.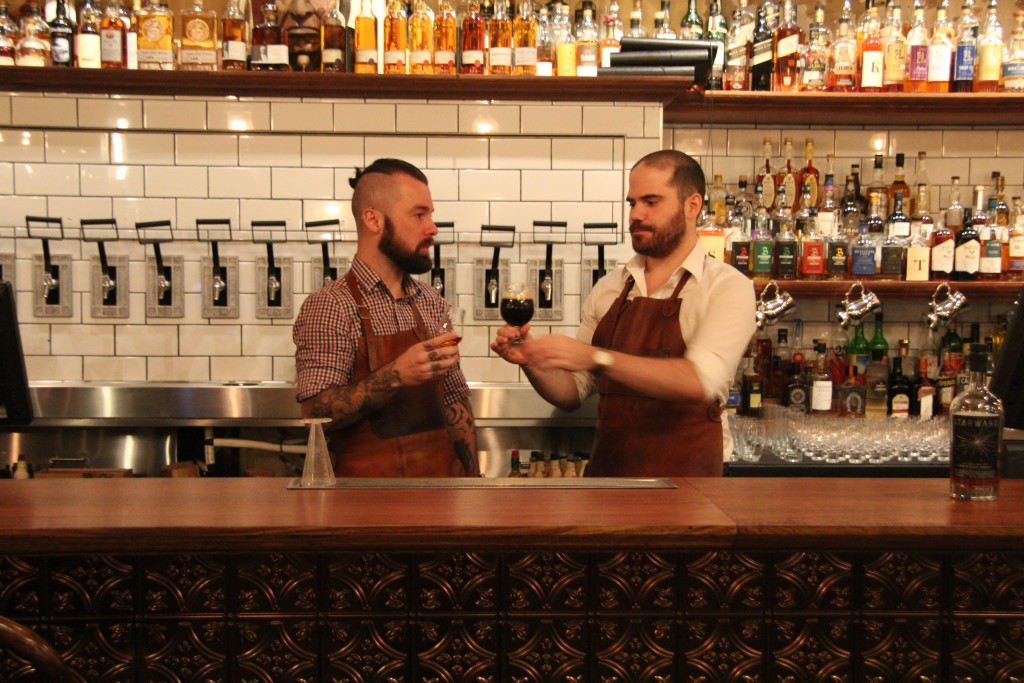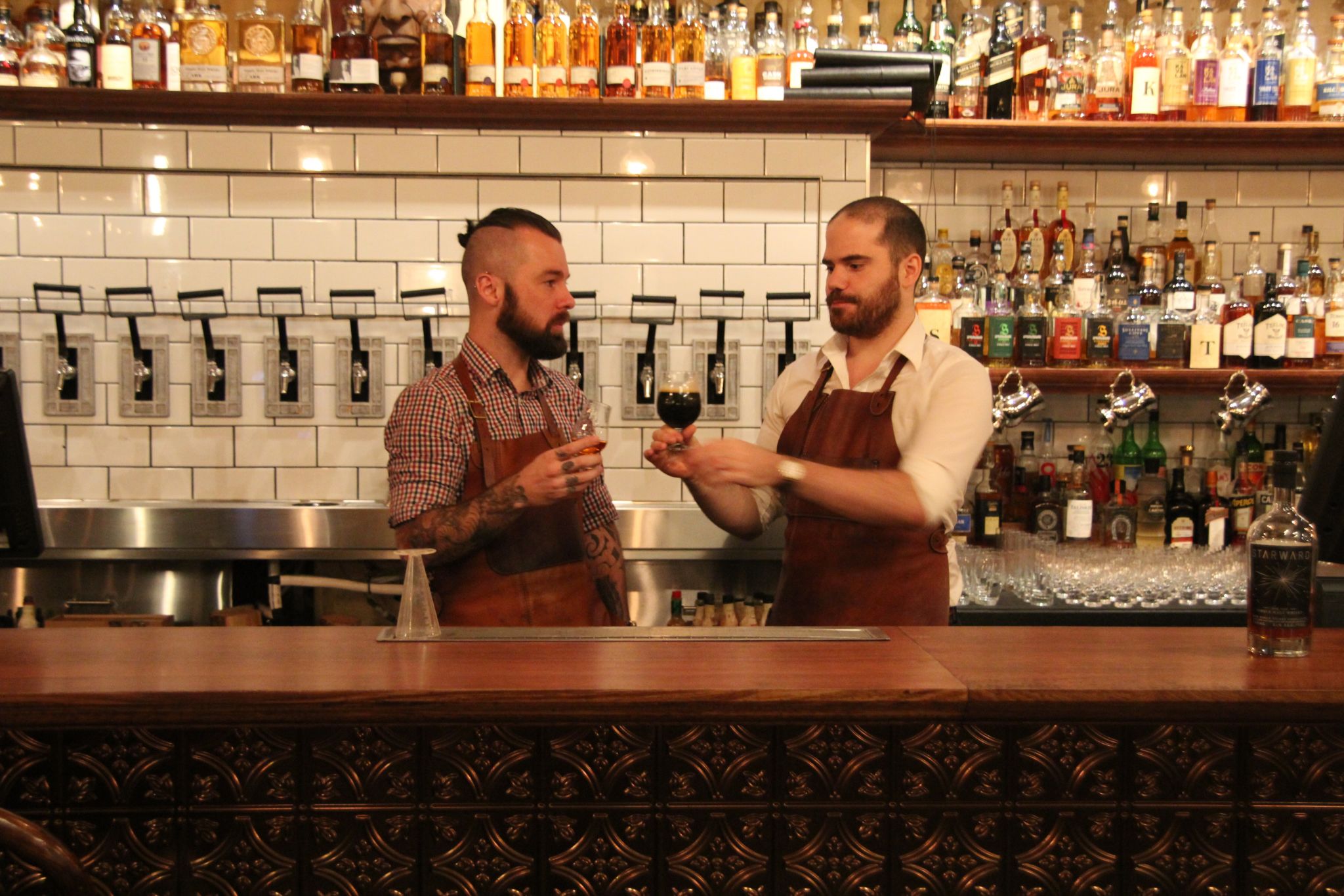 "Unlike my brothers and their girlfriends of 30-odd years ago, new-generation consumers drink for taste and to savour the experience of a quality crafted beverage.
"Their food and beverage knowledge has been stimulated by the media, and drinking whisky is pretty cool."
The increased popularity of whisky and the emergence of the Australian whisky connoisseur have brought about a growth in speciality bars that primarily focus on what the Scottish Gaelic population would call 'usquebaugh', or the water of life.
The 2012 Australian Bartender of the Year, Greg Sanderson, recently opened the Boilermaker House in Lonsdale Street, Melbourne – a themed bar that offers about 750 whiskies.
The venue manager is Jack Sotti, Diageo Reserve Australian Bartender of the Year for 2015.
"There's a lot of snobbery around specialist bars, so we just want to knock all that away," Jack says.
"Australia is one of the biggest bourbon drinking countries in the world, and most of that involves brands such as Jack Daniels and Jim Beam. But we're not here to judge your taste in whisky – both of those distilleries have some good bottlings.
"The classics like Glenmorangie and Macallan are still very popular. Laphroaig, Talisker and Lagavulin are popular too. Strangely, the biggest selling single malts in the world – Glenlivet and Glenfiddich – don't often get poured."
For those new to whisky, tasting can quickly become a costly exercise – one shot can cost anywhere from $9 to $500. Given so many varieties to choose from, and the associated cost, where do you start?
"For people who have not gone beyond Jim Beam or Jack Daniels, a good place to start is with other American whiskies – or small-batch bourbons you may not have tried," Jack says.
"Australian whiskies are another way in. Some Australian distillers make corn whisky, which is similar in style to American bourbon.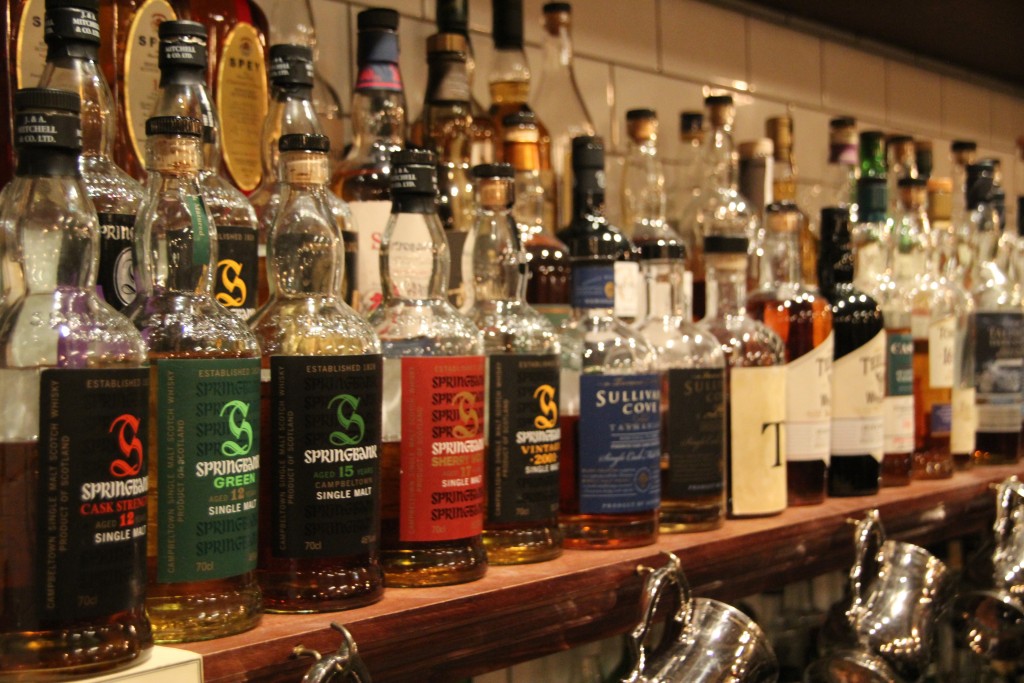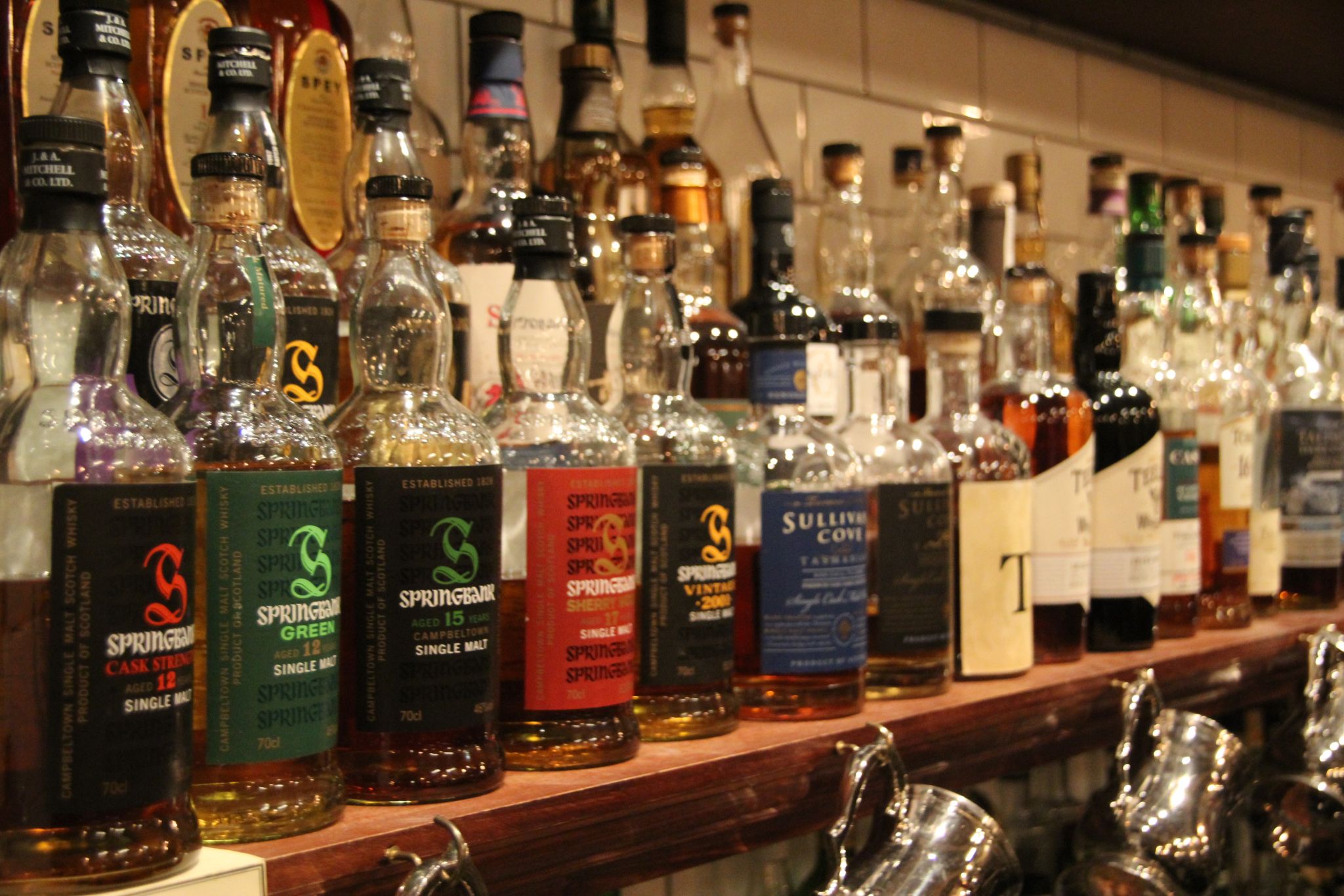 "The current hot topic is Tasmanian whisky from places like Lark, Sullivan's Cove and Nant. Personally, I err on the side of caution with Tasmanian whiskies because they've been so popular that it's driving the price up. It'll be good whisky, but that doesn't mean it's the best value for money.
"I suggest that newcomers organise whisky parties. Put together a shopping list and get 10 mates together, with each person responsible for buying a different bottle. That way you can try everything, and you get a lot of it.
"Of course, for that to work you have to treat the whisky with respect. Otherwise, by the last one you won't remember much.
"Another thing I have done in the past is to go online and buy lots of 100ml bottles and decant them all."
So how do you judge what you're drinking?
"We judge whisky in a similar way to judging wine, but there are a couple of differences," Jack says.
"With whisky, you have to be careful, as it's a lot stronger than wine. For example, with wine you take a deep breath in to enjoy the aromas, but with whisky you shouldn't get as close to the glass, otherwise you can singe delicate nerve endings in your nose.
"With wine, you check out the 'legs' by swirling the wine around the glass to see how it sticks to the sides. This is done to loosely check the alcohol content, but once something gets to about 30% alcohol, the legs look pretty much the same."
With whisky, all that the legs tell you is how it will stick to your palate and whether it will be a long or short finish.
"Next is the colour, which is indicative of ageing. Whisky gets its colour from the wood of the barrel it matures in, which is typically made of American or French oak.
"French oak often leads to a much darker colour. Paler colours are indicative of American oak, which also brings caramel and vanilla flavours.
"After you look at the colour and viscosity, you should give it a bit of a smell. Don't stick your nose right in the glass, and it's advisable to have your mouth open to keep air circulating.
"But if you're sitting at a bar you may look a bit of a prat. So, at home it's mouth open, and at a bar keep your mouth shut.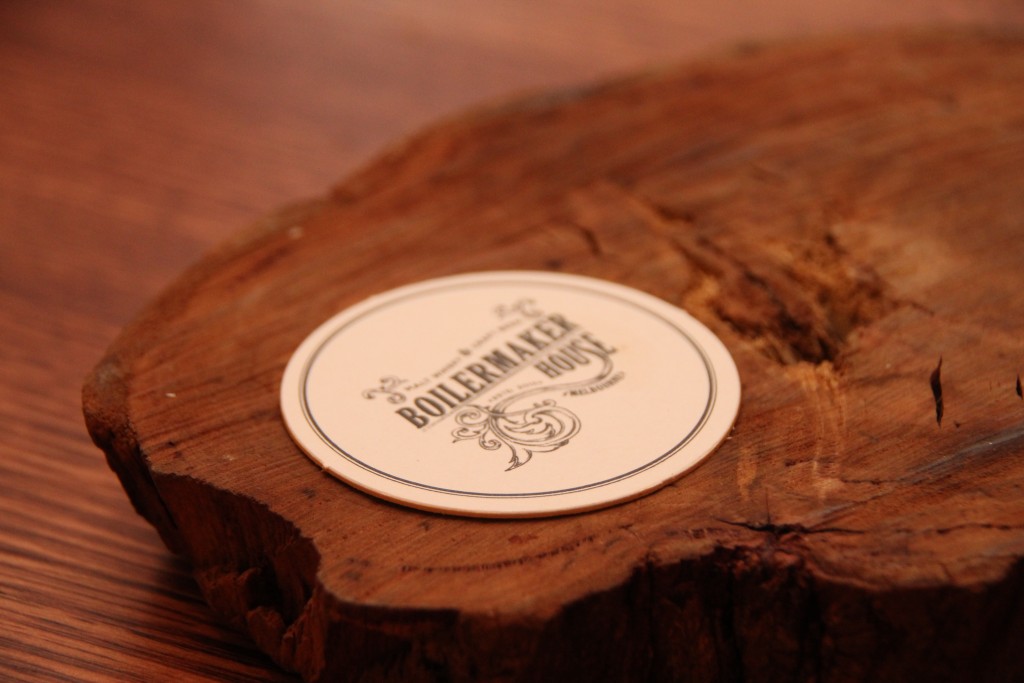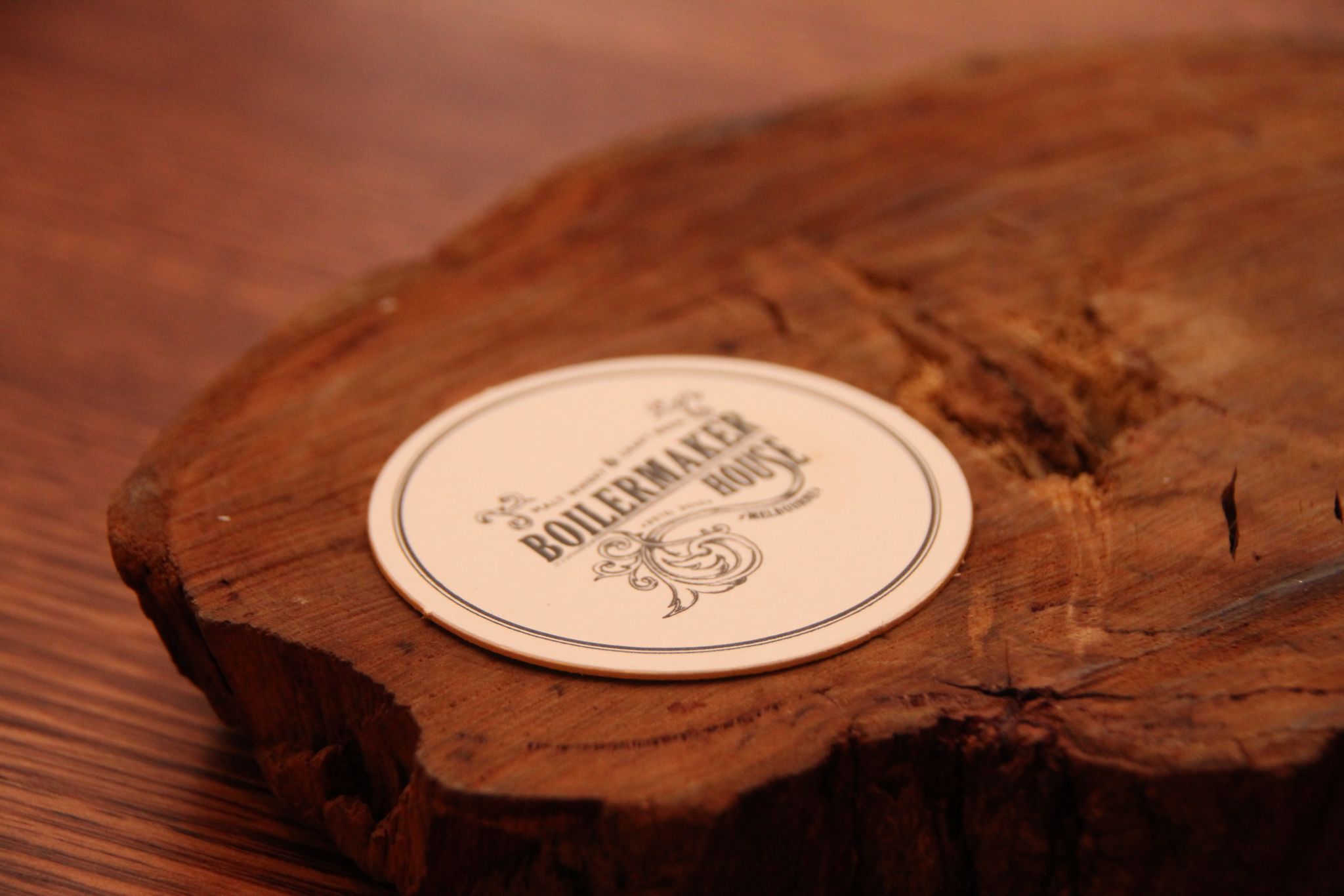 "It's quite hard to smell whisky for the first time, because, well, it smells like whisky.
"The whisky flavour wheel is a good guide to identifying what you smell. Or you can just close your eyes and see if it reminds you of anything, like a damp forest (which a lot of sherry casks will do) or chocolate chip cookies.
"You can have fruity whiskies, salty whiskies, smoky whiskies, delicate and floral whiskies, creamy whiskies or rich, spicy whiskies – once you start with them you can begin to pin them down."
Mark says experience is the main element when it comes to appreciating a good whisky.
"Everyone has different tastes; it's why our world offers so much variety, and single-malt crafting is no different.
"Until you have experienced different whiskies, blended, single malt, bourbon, Scotch, Japanese or Tasmanian, it is difficult to have a balanced and true appreciation of what constitutes a top-class spirit.
"Whether you like the taste of a particular type over others is entirely subjective, but you can form an appreciation simply based on an understanding of what constitutes a good whisky."
Mark has a few tips on how to become more appreciative.
"First, you should study the content details and tasting notes on the packaging. You are looking for the words 'single malt', as you are buying the purest form of whisky, crafted from a single grain type – always malted barley.
"Look at the colour. In your opinion is it reflective of the taste profile or age on offer? Crisp, golden hues or rich treacle tones might be words that spring to mind when eyeing off a drop.
"The best whiskies have no added colouring; their toning and flavour profiles are derived purely from the grain and the timber casks used for maturation."
Mark advises using a good-quality whisky glass – it really does make a difference.
A good single malt can be enjoyed neat, and a little water is quite acceptable. However, don't mention carbonated mixers – this is heresy.
Always nose the whisky before tasting it. Taste only serves to confirm what the nose has already detected. A gentle swirl of the glass will help this process.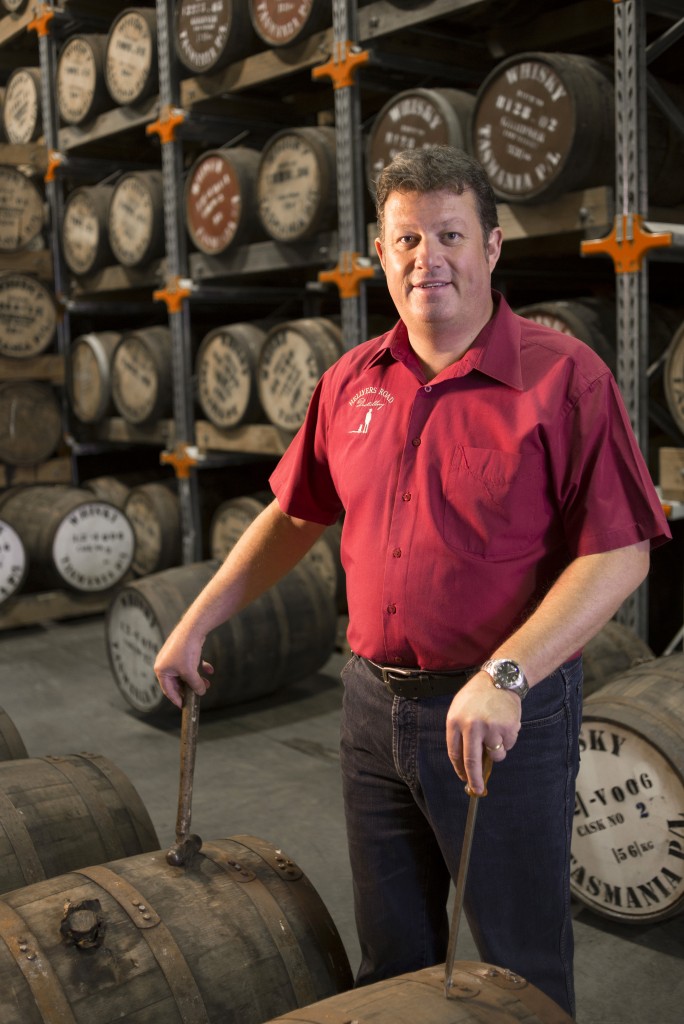 However, be careful not to inhale too deeply, as some spirits can pack a punch. Place the glass to your nose and relax. It's thinking time.
Take a modest sip of the spirit and hold it in your mouth. Count to 10 and let it slide down.
Once it's gone, begin to chew. Yes, chew. Just for a few moments.
Appreciate the whisky. The finish, or aftertaste, should linger on the palate as the spirit warms you from the inside and reveals its final secrets. Did it have a long finish? Was it dry or smooth, and did it reinforce what the nose had earlier gleaned?
Last but not least, always drink responsibly.