They say that in order to fix a problem, you first have to admit you have one. Well, my name is Paul and I'm fat.
I wasn't always fat. As a kid I was a swimmer, I played rugby, tennis and basketball (at only one of which I was any good). I was always on my bike and I even dabbled in golf, cricket and soccer (but only for a few weeks – I had to quit because it was as boring to play as it was to watch).
But then, almost all at once when I was about 13, I stopped. I started to focus more on the world of academia than sport but I failed to change the way I ate.
So I got fat.
That's why I'm doing this road test of premade, healthy meal delivery services.
Over the course of two months I tried several delivery services and have provided a summary of how I went with each.
Plan 1: Urban Real Food Delivery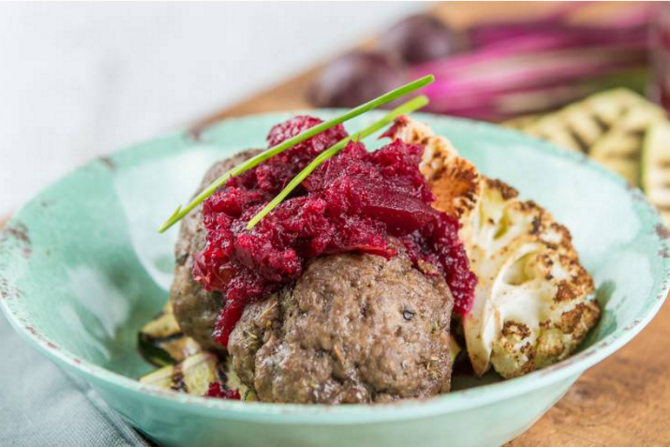 It all started with an explosion. Well, maybe not an explosion, but one of the meals in my first delivery box didn't survive the trip and upon opening the box, everything was covered in chicken and some variety of red sauce.
So instead of five days, this review went for four-and-a-half.
Urban Real Food is based in Wagga Wagga, NSW. Founder Chris Ward was part owner in a gym and looking for 'high quality meal options' for his members but everything on the market "seemed to be either frozen, full of additives and preservatives, or both.
"My partner, Fran, has a food background, growing up in cafes and restaurants and I've been in the fitness industry for years, so we combined our talents to create something that had its foundations in health, quality ingredients and crucially taste," he says.
The result was my introduction to the paleo way of eating. (The company also has a 'healthy eating' plan that isn't paleo but "the rotational nature of the paleo menu ensures customers remain interested in their food and alleviates boredom, which can be a huge barrier for someone looking to stick to a new healthy eating plan".)
Like many of you, I had heard of the paleo diet, but never in a positive light. From celebrity chefs who are supposedly trying to kill babies through malnutrition to ManSpace Magazine's resident doctor, Bernie Crimmins, who said about 'trendy' diets that "often the science behind the diet is pretty flimsy."
But I was surprised by what was on offer through Urban Real Food. Some of the meals, like the beef cheek lasagne, were cafe quality. Others, like the Hokkein noodles, were pretty good too.
"Our approach is and always has been centred on wholefoods and using only the highest quality ingredients. We use absolutely no 'crap' in our food (preservatives etc.) with the aim being to create the freshest, healthiest and tastiest meals available," Chris says.
By the end of the week (read: four-and-a-half days) I had lost a lot of enthusiasm to continue, though – I was waking up feeling hungover without the fun of drinking the night before. And some of the meals, like the char grilled chicken, were a bit boring (and more in line with what I imagined 'paleo' food to be). But it is possible to pick and chose the meals you want, so that could be avoided in the future.
Where I believe Urban Real Foods will succeed is with people who are committed to eating a paleo diet but don't have the time or inclination to learn what is and isn't paleo-friendly.
I'm just not convinced it's for me.
Weight loss: 3.1kg
Cumulative weight loss: 3.1kg
Plan 2: Fresh Meals 2 U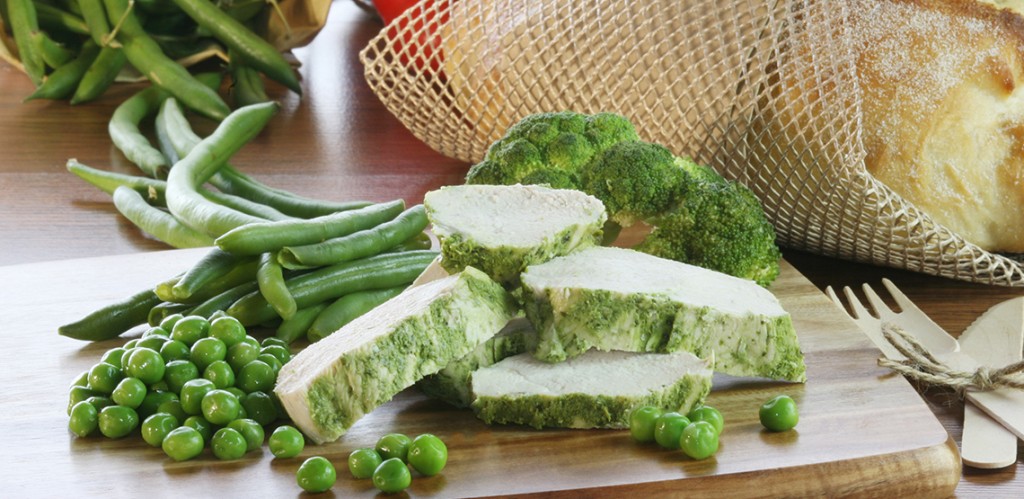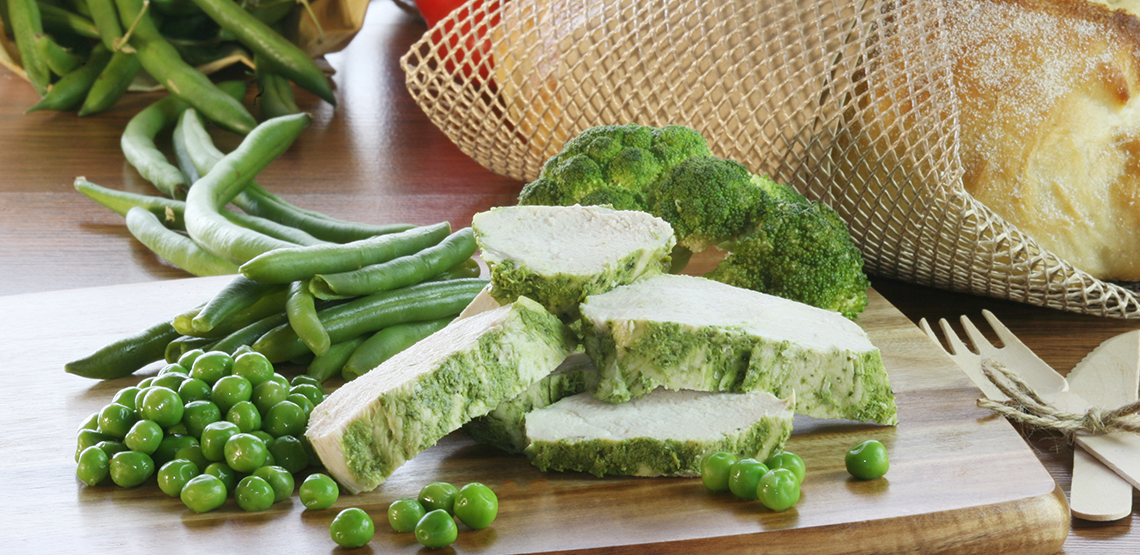 I don't like change for the sake of change. That's how we ended up with Kevin Rudd as Prime Minister or why Paget Brewster is no longer on Criminal Minds.
I think this is why I like Fresh Meals 2 U. Arguably, the food is very similar to what I ate prior to starting these reviews, there's just less of it. (Or in the case of breakfast, more.)
Based out of the Gold Coast, the food is prepared locally and then flown down to Sydney and Melbourne for distribution. And yet somehow that doesn't greatly affect the cost.
Upon opening the box, everything looked very bright and inviting. And unlike a lot of other meal services, you could freeze the meals (which didn't arrive frozen) to prolong their lifespan.
As far as food quality, the eggs benedict for breakfast was probably the stand out (even though I had to take a knife to the packaging to open it). For lunch and/or dinner the enchilada was pretty good too. Snack-wise, the raw super foods bar was awesome (even though I don't believe in the 'super foods' hype.) It was a little burst of peanut butter that served as breakfast on the sixth day, by which time I didn't feel hungry at meal times and I felt like I was forcing myself to eat.
Personally, I'm now two weeks in to these reviews and I don't think I've ever eaten so much chicken in my life. At least, chicken that's not a parma.
It really is a boring animal.
The downside of this service, to me, is that you don't really learn anything. I am at a loss as to what I've been doing wrong all these years. I see this as a great program for people who simply can't be bothered cooking but are less concerned about weight loss.
Don't get me wrong, I lost weight, I'm sleeping better and I feel like I'm walking taller, but I'm none the wiser.
Weight loss: 2.5kg
Cumulative weight loss: 5.6kg
Plan 3: Chef Good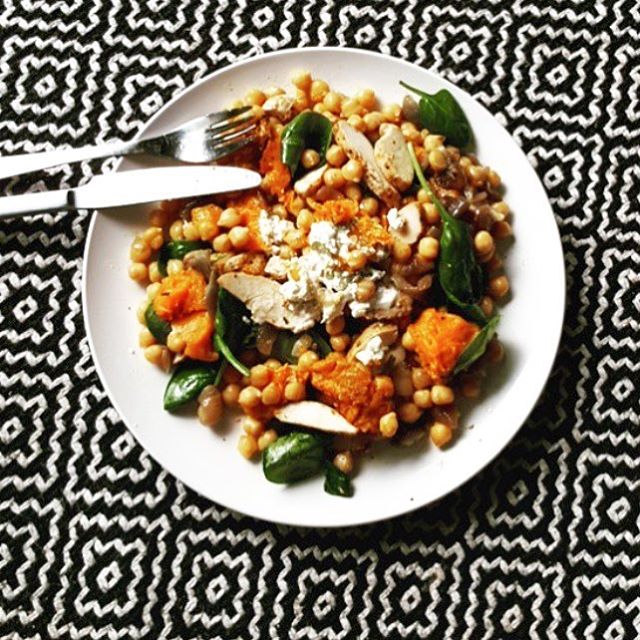 After three days eating food from Victoria-based Chef Good, I was concerned. I tried eight meals from the company but didn't like a single one.
Now, that's not to say the food was bad. It's was perfectly fine. It just wasn't to my liking. Coconut lime chicken, Mediterranean vegetable bake, charred corn and pea fritters, and hot and sour eggplant aren't my cup of tea.
I'm sure some people would read that list and get excited, but sadly not me.
But then something changed. Starting with dinner on day three – French chicken, fresh herb and vegetable meatloaf – things started to get better. The penne, lemongrass skewers and vegetarian moussaka were all pretty good too. I still didn't like any of the breakfasts, and I particularly wasn't fond of the 'super green, broccoli, kale and leek soup' (which I have dubbed 'warm kale water') but there were some quality meals coming through for lunch and dinner.
It was just too hit and miss.
Chef Good is a bit different from the previous two services in that it is a bit more regimented. Along with food, you are sent a schedule of which meal you should eat on which day. So it's more of an eating plan than a meal replacement service, which will work well for people who like order out of chaos.
Also, if you don't like the sound of something on the menu, you can change it for something else on the menu.
I will admit that I struggled this week. More so than the past two combined. But I persevered and was glad I did.
That said, I really don't think I'd get food from here again. It's just not my taste.
Weight loss: 0.7kg
Cumulative weight loss: 6.3kg
Plan 4: Eat Fit Food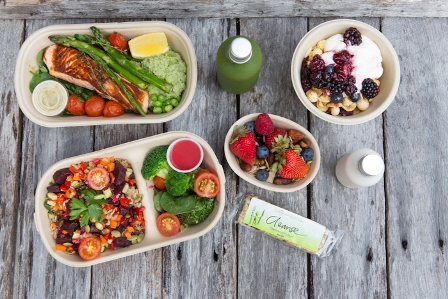 I'm not sure why, but whenever I walk through a shop I am instinctively drawn to the most expensive thing available. So it makes sense that I found the food from Eat Fit Food to be the best I have had to date.
Yes, the Clean+Lean plan costs $740 for 10 days and there's no possible way I could afford to continue with the full plan on a writer's salary but the food, which was delivered fresh daily, was simply amazing.
While there have been great individual meals from some of the other providers, with Eat Fit Foods I had what I would consider a perfect day – smoked salmon for breakfast, lemon chicken for lunch (not the kind from the local Chinese takeaway) and Japanese-style beef for dinner.
It's all rather fancy. (And, of course, good for you…)
Eat Fit Food was established 14 years ago by Bianca Monely.
"At the time, I was working in the fitness industry and became disillusioned when I saw what people were eating and what their perception of healthy food entailed. I recognised a gap in the market and decided to take action," she says.
"My vision was to produce incredibly tasty and nutritious home delivered meals packed full of natural produce, exactly as Mother Nature intended. I am truly passionate about food and fitness and believe that eating well and feeling healthy should be an enjoyable part of everyone's daily life.
"Eat Fit Food uses sustainably grown, ethically farmed and locally sourced ingredients in our meals and even incorporate chemical free produce direct from our very own Eat Fit Farm. We also pride ourselves on creating everything from scratch, including all stocks, dressings and sauces."
According to Bianca, the Clean+Lean program "gives your digestive system a well-earned rest and helps your body to absorb the nutrients from food more efficiently. You will constantly be fuelling your body with proteins, good fats and carbs so you have the energy to reach your health and fitness goals. It's all about keeping your body full with natural, clean unprocessed foods."
Overall there were maybe two dishes of the 30 I tried that I wasn't a fan of and one of those, I think, may have been due to my poor food handling skills.
So, if you can afford it then get it. If you can't, well, just be happy for me and the fact that I was able to try it.
Weight loss: 4kg
Cumulative weight loss: 10.3kg
Plan 5: Primal Food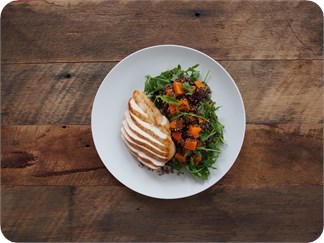 I have to admit that when I was planning these food reviews, I left two companies to last because I felt that (based on little more than guesswork) they would lead to the best results. The first of these was Primal Food.
I wasn't wrong.
My experience with Primal Food was a lot more than just having food delivered. I met with founder Stuart Dods for an initial consultation and later spoke to him on the phone before beginning the process, to ensure that the food I received would be appropriate for my body type.
This was by far the most educational experience to date.
"We take a unique approach to structuring our meal plans. Most other programs/services focus solely on calories and that's why other programs don't work," Stu says.
"There are four distinct problems with focusing on calories as the basis for your meal plan. First, food is not just made up of calories. Second, not all calories are processed by the body in the same way (there are the same number of calories in a Mars Bar as there are in a piece of 150g grilled chicken breast. The third reason is that calorie controlled dieting and portion control really only works for people who are chronically overeating. Finally, depending on how healthy your metabolism is, in many cases going on a low calorie diet will actually make you fatter and more inflamed."
Instead, Primal Food focuses on three key things:
Insulin sensitivity.
Reducing inflammation.
Healing/stimulating the metabolism.
While this sounds great yet somewhat unappealing, the food was actually really quite good. It's very meat-friendly and it's all cooked perfectly (in particular the almond-crusted veal).
"Most clients start with attacking insulin sensitivity as a priority for the first 1-2 weeks. This tends to give you the best bang for your buck in terms of results and also builds the foundation for the following weeks.
"Most people carry significant insulin resistance and it's basically down to eating too many of the wrong types of carbs too often. Physically, insulin resistance shows up in the body if you are someone who tends to hold weight around the midsection, hips and mid back (aka: most blokes) – these are your classic insulin sites.
"Insulin's primary role is to regulate blood sugar. So every time you eat something sweet or food that converts to glucose very quickly (pasta, bread, rice) then your blood sugar will be raised significantly. You can appreciate if this happening with every meal the body is constantly pumping out insulin from your pancreas to deal with this excessively high blood sugar levels.
"This is why I feel it's the most important thing to address first."
I can't recommend Primal Food highly enough. And it's not just for fat bastards like me – aside from weight loss, it has plans for athletes as well as those who are just time poor.
Weight loss: 5.5kg
Cumulative weight loss: 15.8kg
Plan 5: Be Fit Food

The final provider, BE Fit Food, isn't like the other providers I've tried as part of this review process. Where most of the others offer food replacement programs, BE Fit Food is actually designed by a bariatric surgeon (a 'fat-people' surgeon) and a dietician to promote medical rapid weight loss.
Effectively, it's the meal equivalent of meal replacement shakes like OptiFast – all meals are high in protein, include a small amount of good carbohydrates, are high in fibre and low in added salt, and the include 4-8 vegetables in every serve. And it's helluva lot easier than only drinking shakes.
But, if you're not committed to weight loss then I can see someone losing interest very quickly in this program. Some will find this quite difficult.
To start, the portions are tiny. Upon opening the delivery bag on day one I actually thought there had been a mistake. And for the first few days you do get pretty damn hungry, but after about 48 hours your body adjusts. It's all about changing your perception of food.
I had been forewarned that some people on this plan experience irritability for the first few days. This concerned me because my baseline emotion is irritated. So how much worse could I get?
It turns out, not much. So my colleagues, friends and family got away lightly. After that though I was super focused. My concentration levels increased dramatically and I felt awake (that said, my sleep pattern was all over the shop while my body tried to adjust in the early days. After that, it was all good).
What surprised me the most about this plan, however, was despite the small servings the food was really good. Apparently, when creating meals, the owners start with a nutritional breakdown of what they want and then their chef makes meals to adhere to these guidelines. So this really is a scientific approach to weight loss.
The result is really quite good, except the South African chicken, which I could have done without.
During this plan, I regularly checked in with dietician Kate Save (one of the program founders) who took measurements to see how I was tracking. Staggeringly, in two weeks I lost 5.5cm around my gut.
Yes, I'm apparently quite dehydrated (I was before I started the diet, not as a result of the diet) and my metabolic age is 47, but 7kg and 5.5cm are the numbers I'm focusing on right now.
Weight loss: 7kg
Cumulative weight loss: 22.8kg
CONCLUSION:
At the outset of this road test, my plan was to eat a bunch of food and if I lost weight then great. But about half way through I started to think that maybe it was about time to do something about my fatness.
The first question I need to answer is: would I continue with any of these plans in the long term? The answer to this, now, is yes.
As to which plan, I'm somewhat torn. Ultimately my choice is between two – Primal Food, which offer great food and good results, and Be Fit Food, which offers good food and great results.
For someone in my situation, I think I'm going to stick with Be Fit Food. Perhaps after I've lost more weight I can look at switching to Primal, but I'm someone who follows the numbers.