In an ode to the days when shorts were short and mullets were long, new Stubbie Beer looks and tastes how an Aussie beer should; smooth, balanced and stubbornly refreshing.
Brewed for Pinnacle Drinks by the award-winning Gage Roads Brew Co. in Western Australia with homegrown hops and malt, Stubbie is a great tasting beer that makes a ripper thirst quencher. It comes in an easy-to-grab stubbie bottle, designed with a nod to days gone by when having a yarn with a coldie over the back fence was fair dinkum at the end of a long hot day.
"Stubbie is a Kölsch style beer which means its light in flavour and drinkability – it's a style that's becoming increasingly popular among everyday beer drinkers looking for a fresh take on traditional Aussie beer," says Dan Murphy's and BWS category manager (commercial and Pinnacle beer/cider) Harriet Wischer.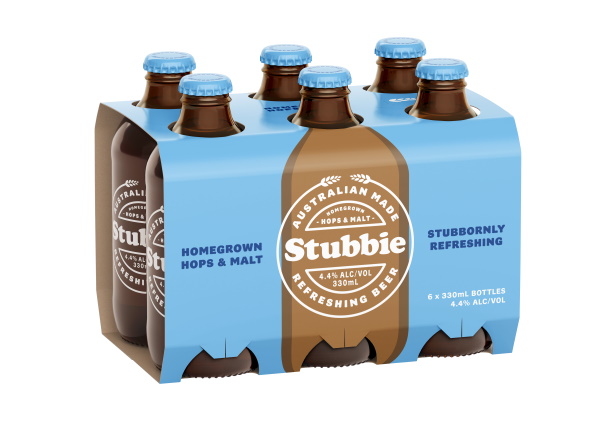 Straw gold in colour, Stubbie features an enticing combination of lifted floral and savoury herbal with classic hops character. Topaz hops provide a clove-like spiciness and a light, lychee and tropical fruitiness that ends with a clean bitter finish.
It's the kind of beer that your non-craft beer loving mates will dig. So, if you're more into your beer than your beard, then Stubbie is the beer for you. It's quaffable without any waffle and is deliciously sessionable on long hot summer days. Enjoy with barbecue food, salted beer nuts and your best mates.
Available exclusively from Dan Murphy's and BWS, RRP: $56.00 24 case; $18.00 6-pack; $4.00 each.  For more information, visit: www.danmurphys.com.au; www.bws.com.au.