I still remember my first time.
It was a Friday afternoon. I'd just knocked off from work and was craving a beer. Sound familiar?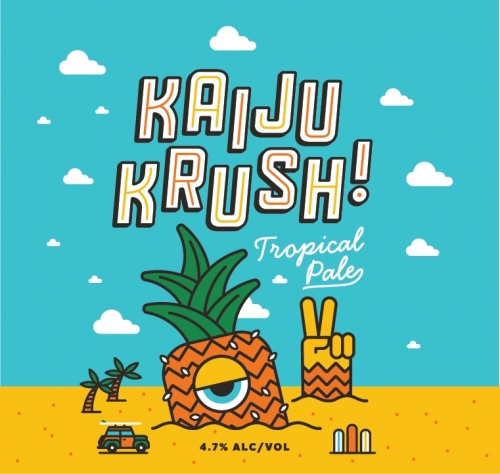 We popped into one of our favourite little bars in Richmond and while surveying the taps, I saw it. The bartender poured it and then I took a sip…
Kaiju Krush is probably my favourite beer. And that's a big call because I love so many. But for me, this is everything.
But I also know it isn't for everyone. But they don't matter.
The team at Kaiju (previously Monster Mash) do everything by hand as they say it's the only way to get the flavours they want. Bless those hands of theirs, I say.
The can's artwork is bright, playful and is adorned by a one-eyed pineapple. That reveals much of what you're going to find inside.
This brew is summer in a can. Tropical fruit flavours hit your palate from the get-go (without being too aggressive) with gentle malt rounding it all out. It doesn't pour a big head, but I don't reckon it's needed with this style of beer. It's refreshing and seriously sessionable, meaning it likely won't last long in a glass anyway. The medium carbonation is perfect for crushing these with ease too.
If you've got any mates who aren't into craft beers, this probably isn't the first one you should introduce them to. But if they come around to pale ales and the likes, I can guarantee Kaiju Krush will be one of the last they'll ever want to drink.
So get krushing!