It's the first thing that you put on at the start of the day and the last thing that you take off at night. Still, a lot of blokes don't treat themselves to an experience they'll remember.
A pair of undies should be like your best mate. They'll support you, whatever your mood, be extremely comfortable to be around and something you can always rely on. Regardless of anything that happens, they'll be there for you the next day. They should be the full package.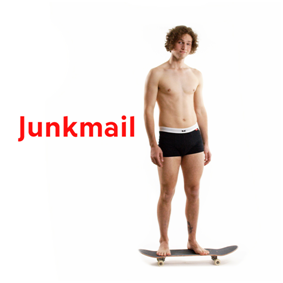 That's what the guys at Junkmail Undies have set out to achieve. It starts with finding the perfect pair of undies in terms of comfort, appearance and price. And, according to the boys, it took A LOT of testing. Not just on themselves, but on their friends and family, and their friends and family etc. The people at Junkmail have spoken to more people about their private parts than you could possibly imagine (and, ironically, they might be a few friends lighter for it).
And bless their cotton… jocks for it.
The combination of super-soft cotton (they've started using organic cotton too) and a touch of elastane is a delight to feel when you put them on. The ultimate benefit is that once you've put them on, you won't notice them again all day.
Junkmail has combined supreme comfort with classic styles and colours – because you should be proud of how your undies look. Turns out the girl you've been trying to convince that you've got your life together actually cares how your undies look…more than you'd think.
Amazingly, this isn't all that's great about Junkmail.
"Your best mate isn't just comfortable and good-looking – he's always there when you need him to be" says Junkmail founder Nick Hutton. "That's why we created the subscription option, so you can have a fresh pair turn up whenever you're in need."
Choose whatever schedule you want but know that you'll never be walking around with a pair you'd be ashamed of ever again. Plus, who doesn't love receiving a package without doing anything?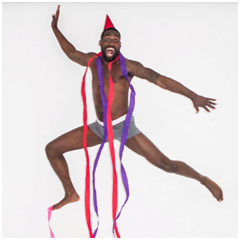 What's more, for every subscriber, Junkmail donates a fresh pair of their undies to Aussie men experiencing homelessness.
"There are over 65,000 men experiencing homelessness in Australia at the moment, and a majority wouldn't have had fresh undies for months. Obviously it won't solve the entire homelessness issue, but it's a small thing that can have a bigger impact than you'd imagine," says Niick. Junkmail has provided their undies to homeless men in Melbourne, Sydney, Brisbane and, just recently, the small town of Leeton. They hope that one day they reach all men experiencing homelessness.
Just to complete being the full package for your special package, Junkmail's packaging is made from recycled materials and is totally recyclable itself. Plus, their new maroon range of undies is made from organic cotton. All other colours will soon be made entirely from organic cotton too. Better for the planet and for you.
Who knew a humble pair of undies could help you, and all Aussies out so much? So go and grab yourself another best mate at www.junkmail.com.au.