Klipsch have crafted their T5 Series headphones to suit your lifestyle, whether you're hopping between meetings, pumping iron in the gym or listening to the latest podcast during your daily commute.
Included in the series is four designs, including wireless, a neckband, and the classic cord. Each piece in the series boasts quality sound, giving you the crystal clear, dynamic acoustics you know and love.
Klipsch T5 True Wireless
Flaunting the True ComfortTM Design, the T5 Wireless includes patented oval ear tips for extra comfort and excellent seal for noise cancellation.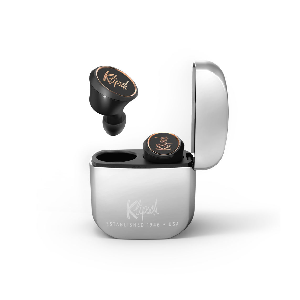 Featuring 4 mics with Clear Voice Chat, an IPX 4 rating, Klipsch Connect App compatibility, and the ability to connect to the digital assistant of your choice, the T5 True Wireless Earphones will make your day just that little bit easier. The 8 hour battery life will keep you going through the day; top it up with the charging case which will add up to 24 hours of charge – perfect for travellers or people on the go.
Klipsch T5 Sport
Perfect for an active lifestyle, the T5 Sport Earphones will keep you entertained throughout your workout. Choose between patented oval ear tips, flexible ear wings, or memory foam. No matter your choice, the IPX 4 rated sweat-resistant miniature nozzles are designed for maximum comfort and minimal fatigue while ensuring that the T5 will stay in place during your session. You can also use the cable management to tighten or loosen the cords to adjust the hold.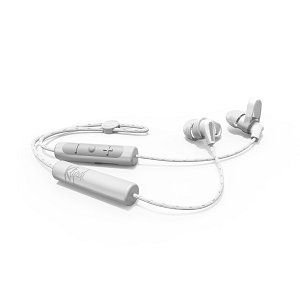 Built with APTX HDTM technology, the T5 Sport prevents any signal delays and blocks out distractions for noise isolation. Take control with the raised buttons to adjust the volume, start/stop, and preferred digital assistant.
Klipsch T5 Neckband
Made with genuine leather, the T5 Neckband Earphones are sure to add a touch of luxury to your look. Built with IPX 4 rated sweat-resistant, True ComfortTM patented oval ear tips, you can comfortably listen to your tunes or chat to your mates for hours on end with the 15 hour battery life and noise isolation feature.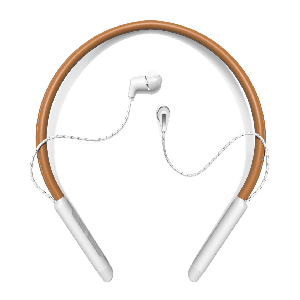 The vibrating neckband will keep you alert when receiving calls while using the 2 mics with Clear Voice Chat.
Klipsch T5M Wired
Specifically engineered to work with any device, whether that be an Android, Apple, or gaming device, the T5M Wired Earphones will provide you with a seamless listening experience.  The contoured ear-tips make for comfortable, short or long-term wear and easy listening. Don't worry about Mother Nature getting in the way, with an IPX 4 rating to beat the elements.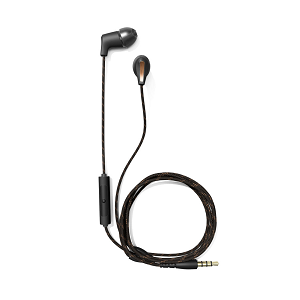 With a combination of high output and full bass extension, the T5M's dynamic driver delivers the legendary acoustic clarity to give you peak performance while you listen to your music or make calls with the static-free microphone.