You know what time it is. The red suited, beard rocking bandit is hitting the treadmill in anticipation of squeezing into chimneys all around town and if he doesn't know what you want, you might just end up with socks and jocks.
So here are some last minute gift ideas for yourself, or for the loved ones in your life, who you probably haven't bought for yet.
Rockin' pizzas
The Roccbox is a stylish and high-tech portable pizza oven which famously cooks restaurant quality pizza in just 60 seconds in the comfort of your own home. And that's no lie. We've tried it.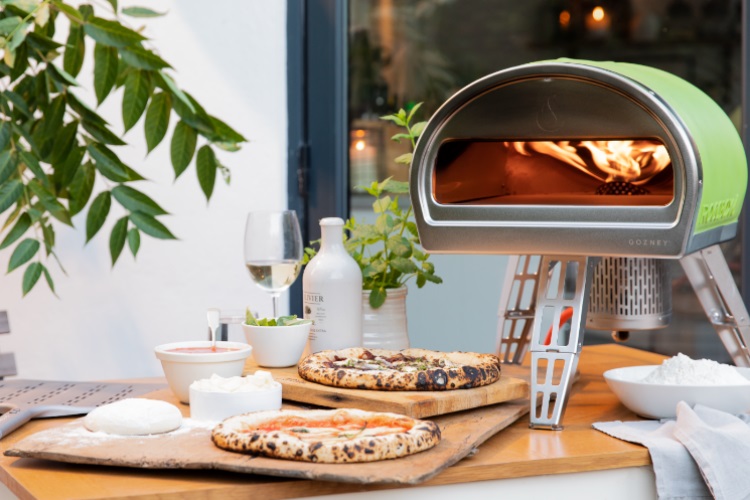 Thanks to its high-tech design borrowed from commercial pizza ovens and its ability to heat up to 500 degrees, the oven is the perfect gift for people who love to cook and entertain.
Designed to be used outdoors, the Roccbox reaches 500 degrees in just 20 minutes, but with limited radiant heat. It can even be taken down to the beach or used while camping. Plus it looks the goods too.
The oven enjoys some famous international backers including Instagram's co-founder Mike Krieger.
Roccbox retails at $899 and includes free shipping when purchased at www.gozney.com/au/.
Smoking entertainment
For the ultimate party starter, the Char-Griller Double Play is your go-to. A dual-fuel grill and smoker, this bad boy is a must for every entertainer, offering the convenience of gas with the flavour and experience of traditional charcoal cooking.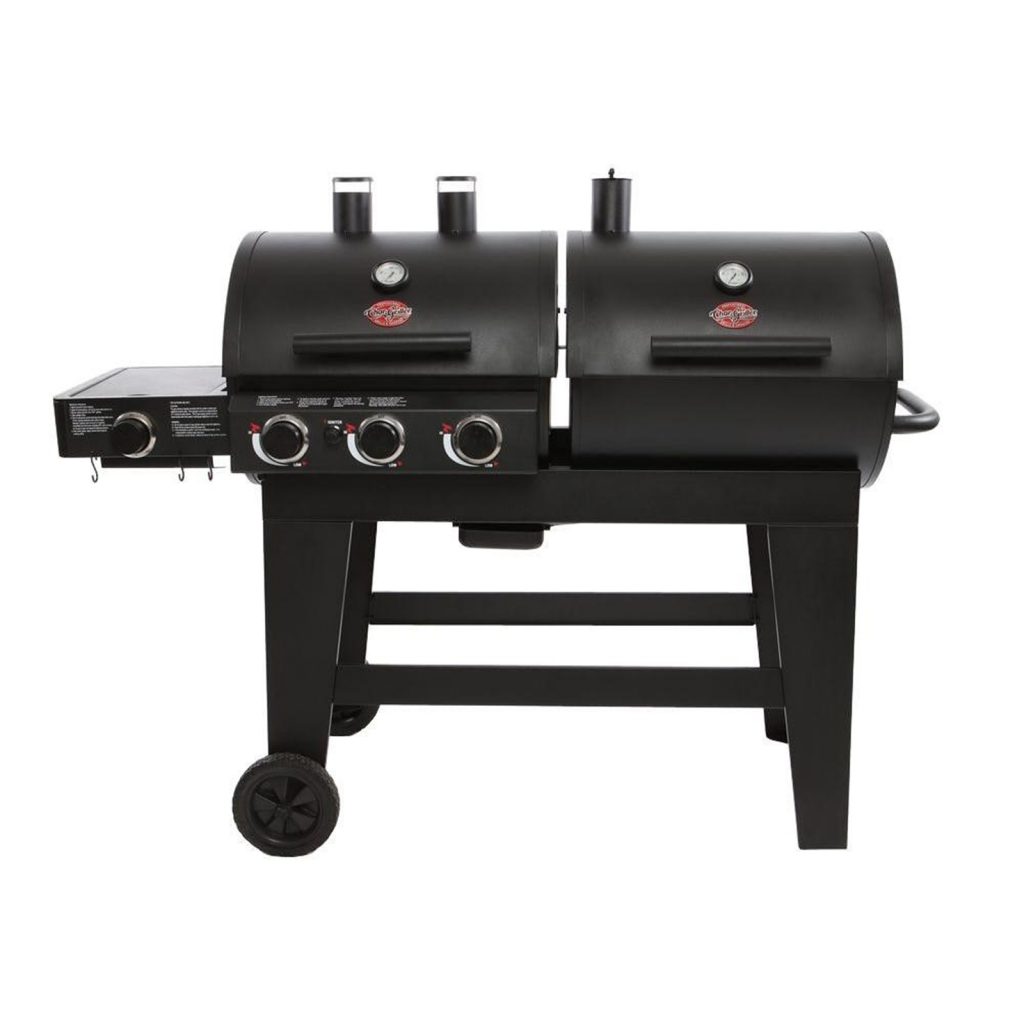 With electronic ignition, firing up is made easy with the push of a button. Dual play boasts a host of features allowing you to fully experience the benefits of authentic barrel grilling, such as; adding coals to achieve that smoky flavour to your food without removing the adjustable grates, while the easy dump ash pan and non-stick grills make cleaning a breeze.
Lightweight iron
Love cooking with cast iron but hate the sheer weight of the pots and pans?
The all new premium Blacklock cast iron range is 25% lighter than regular cast iron cookware, making it the ideal gift for everyday home cooks!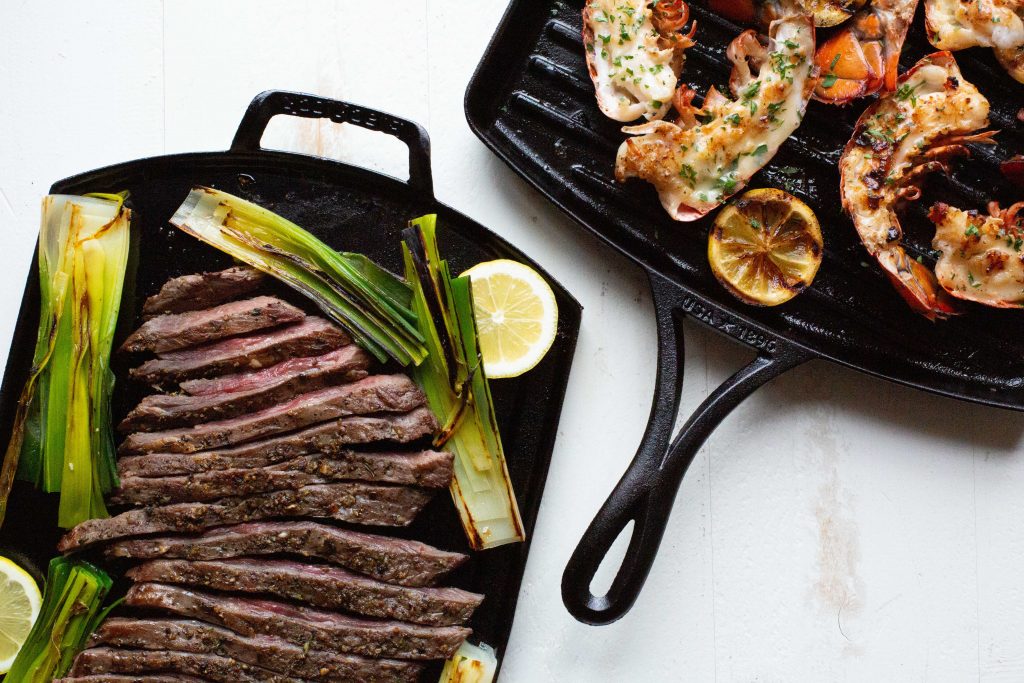 The result of years of exploration and research, Blacklock's range is forged from high-quality cast iron and triple seasoned for a natural, non-stick finish.
Blacklock's lightweight design means you can whip up masterpieces from the comfort of your home or easily take them with you on fishing or camping trips to knock up the catch of the day.
On top of that, they look the goods too.
Tastebud tingling gin
Shene Estate & Distillery's products reflect the merging of the old and new. Our aim is to create spirits which are infused with new flavours and experiences, but preserve the essence of traditional distillation practices.
The Shene Distillery is home to Tasmanian's largest copper pot still, producing Tasmania's only triple distilled whisky.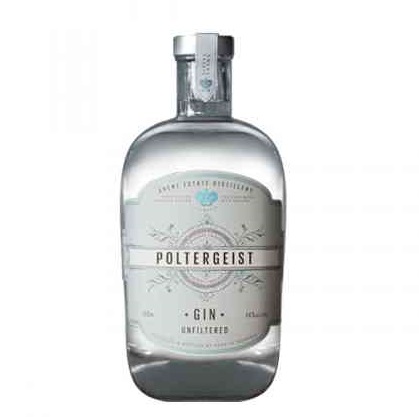 But that's not all its producing. For the gin lovers out there, Shene's whipped up Poltergeist Unfiltered… and it's damn good. Poltergeist Unfiltered retains the full spectrum of all the flavours and aromas that Shene extracts from its botanicals, and will please gin lovers looking for a powerful, mouth-watering nose and a taste that is big, bold and beautiful.
For those who indulge in this more intense incarnation – be warned – it may ghost over ice and leave your taste buds tingling… in the best possible way, of course.
Homebrews for the boys
BrewArt is pretty much a home brewer kit for dummies. But it also takes home brewing to another level altogether. The legends at Coopers describe it as 'the world's first fully automated personal brewer, which brings the art, craft and science of brewing together in one elegant unit'.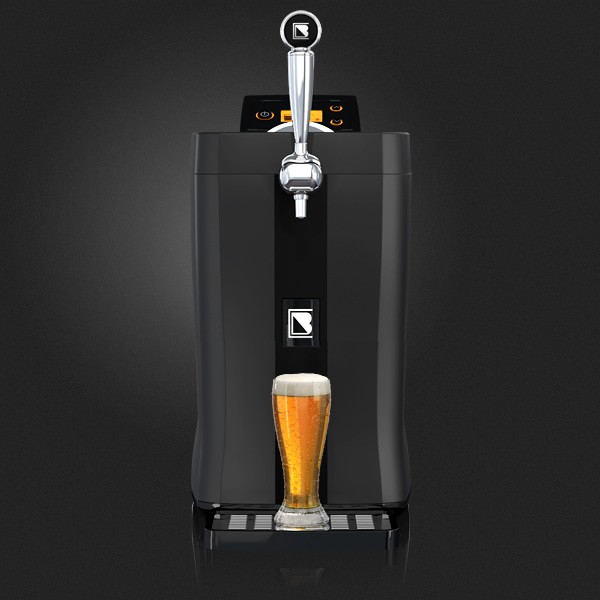 The BrewArt BeerDroid is WiFi compatible, meaning you can monitor your brew via an app. It tells you things like how long the beer has been fermenting, what temperature it's at and when it's ready to keg or bottle.
Speaking of kegging, the BrewFlo is another clever bit of kit. It's a temperature controlled dispenser that doesn't require CO2 for carbonation.
Coopers offer a bunch of BrewKits (ingredients) in abundant styles to ensure you'll satisfy every craving.
So if you've been seriously good this year, or you know someone that has, get them both. You'll be reaping the rewards in no time.
For the whisky fiend
Got a thing for whisky? Like a bunch of styles? Love supporting smaller Aussie distillers? Limeburners single malt whisky three pack has you sorted.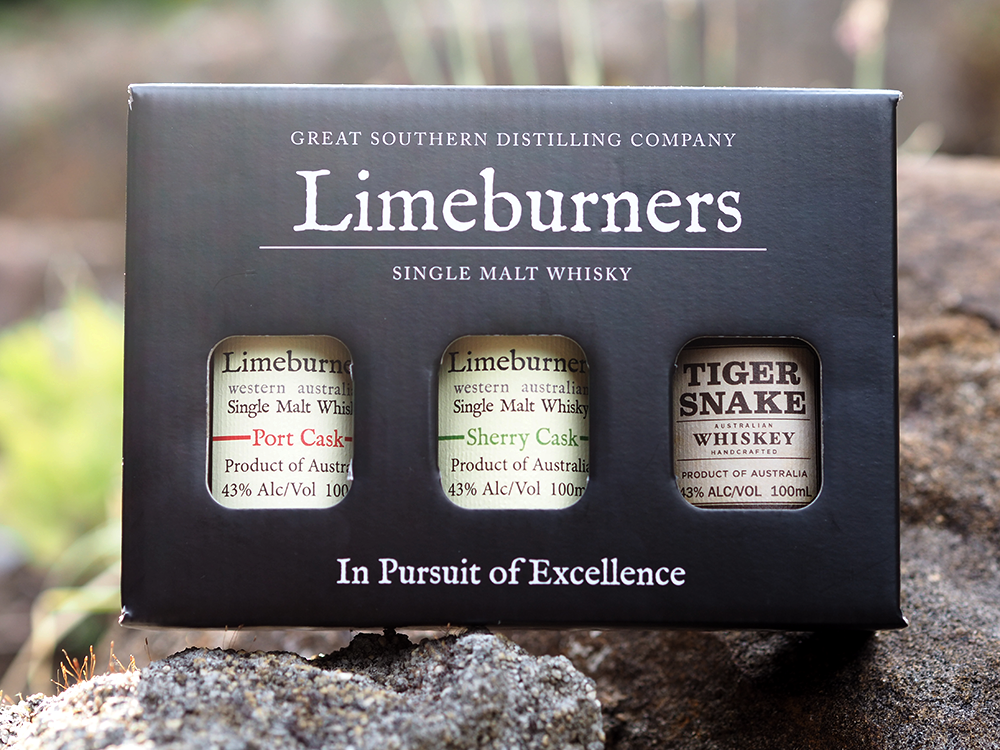 Featuring Limeburners Sherry Cask 43%, Limeburners Port Cask 43% and Limeburners Tiger Snake 43%, the pack provides a window into the varieties this great Western Australian distillery has to offer.
Released in 2012, Tiger Snake Whiskey uses a classic grain bill of corn, rye and malted barley, and occasionally including the old hybrid grain "triticale", all of which are sourced entirely from Western Australia, Tiger Snake is a full flavoured sour mash bursting with tones of vanilla, caramel and hazelnuts.
Limeburners Sherry Cask is matured in American oak ex-bourbon barrels and finished in an Australian Sherry cask. It exhibits spice and fruit aromas when neat. A splash of water unleashes malted barley, aromas of vanilla and sherry with hints of honey, raisins and buttery caramel.
Similarly, Limburners Port Cask is also matured in American oak ex- bourbon barrels and finished in an Australian Port cask. A splash of water unleashes malted barley, aromas of vanilla and port with hints of honey, raisins and warm spices.
Hands-free cleaning
Sit back, relax and let the Roomba i7+ robot vacuum do its thing to get your floors spick and span.
The Roomba i7+with Clean Base Automatic Dirt Disposal takes convenience to a new level — automatically emptying into an enclosed bag that holds 30 robot bins, so you don't have to think about vacuuming for weeks at a time.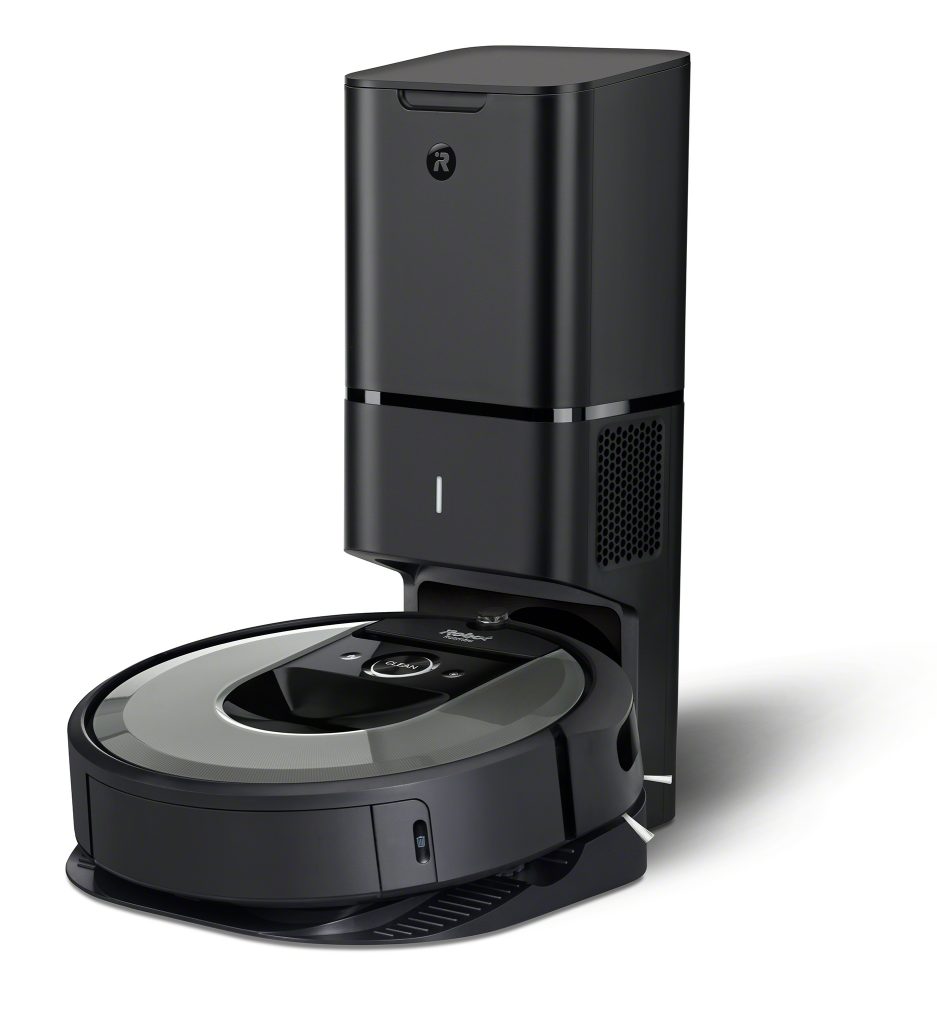 The premium 3-stage cleaning system uses dual multi-surface rubber brushes and 10x suction to clean different floor surfaces throughout your home.
The i7+ robot learns, maps, and adapts to your home using Imprint Smart Mapping technology, letting you control which rooms are cleaned and when.
Wherever you are, you can control when, where, and how your robot cleans from the iRobot HOME App for a truly customised clean.
GoPro Hero 8
For years now GoPro's have changed the game when it comes to capturing content. In fact, thousands have made a career out of YouTube videos since the inception of these powerful little cameras. And now GoPro has taken things to even greater heights.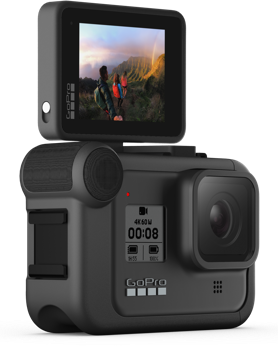 Some of the latest features include HyperSmooth 2.0 stabilization, built-in mounting, digital tap-sensitive lens, TimeWarp 2.0, SuperPhoto, improved HDR, LiveBurst, Night Lapse video, high fidelity audio, and voice command responsiveness. And for those with a penchant to get dirty, this thing is completely waterproof to 10m and highly durable.
Navman's MIVUE745
Seems more and more people are investing in dash cams to capture what's going on beyond the windscreen. If you're yet to, Navman has you covered this Chrissie.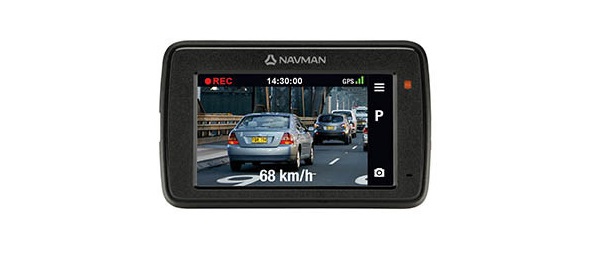 Navman's MIVUE745 which as well as being a great dash cam also offers GPS Tagged Video and Drivers Speed Display so that you can avoid speeding tickets and provide further evidence in the unfortunate event of an accident. The dash cam has a wide-angle glass lens and 2.7" screen, and can be used to capture footage when parked, with the purchase of SmartBox.
Navman Dash Cameras are only compatible with Class 10 and UHS 1 micro SD cards. Navman recommend cards from the endurance range as they are specifically designed and built for high intensity recording devices such as Dash Cameras.
Muck around
Global boots brand, Muck Boots has introduced a selection of footwear designed for enjoying the great outdoors in all seasons.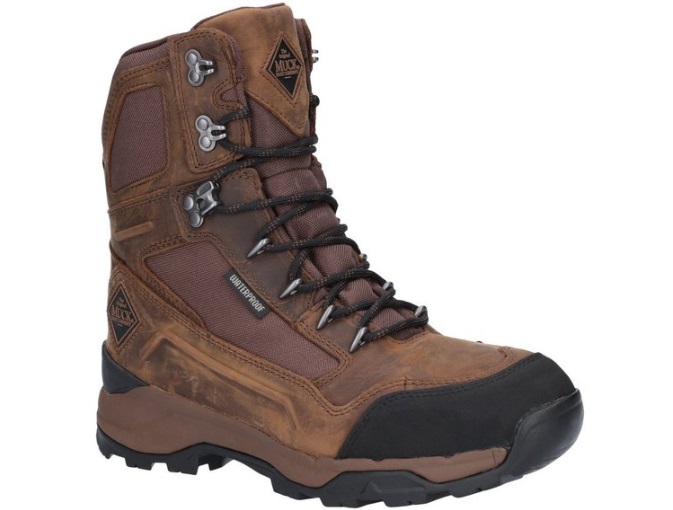 True to Muck Boots ' signature style, all models feature inner lining technology to keep feet comfortable in all situations, from hiking, camping, gardening and even riding.
All styles feature Muck Boots' signature waterproof technology guaranteeing feet remain dry all year round no matter the weather.
If hiking is your thing, the Summit 8" outdoor sports boot might just be the ticket. It features stylish, oiled pull-up leather, foam footbed for underfoot comfort, elastic gore for comfort and a rugged outsole for extended wear.
The insect buster
Having a sesh in the backyard is one of the best things about summer. Barbecue blazing away, tunes cranking and crispy boys in the Esky make for the perfect day. That is until the mozzies jump onboard the dream train.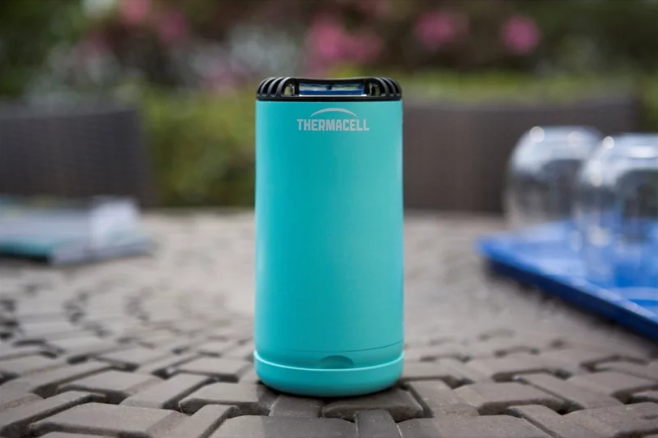 That's where the Thermacell Mini Halo Repeller comes into its own.
This high-tech insect repeller provides a 21-metre square zone of protection from pesky mosquitoes, keeping you comfortable as you enjoy the good things in life. No messy sprays, oily lotions or open flame. Just turn it on… mosquitoes gone!
Keep it trim
Victa has unveiled a range of affordable, lightweight 18V products and combo kits to help get r gardens in shape for the outdoor entertaining season. Powered by Briggs & Stratton's 18V batteries the range now includes a Dual Battery Mower, Single Battery Mower, Blower and Line Trimmer Combo and a Mower and Blower Combo.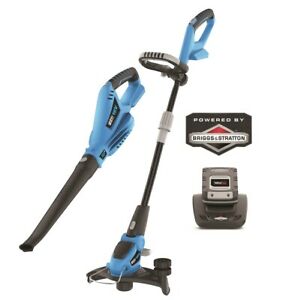 The Victa 18V Lithium-ion Blower and Line Trimmer have come together to create the newest Victa Combo. The blower incorporates a lightweight streamlined design that is easy to control and operate with 5 air velocity speeds. Only 2.1kg in weight and with a max air velocity of 245Km/H and fan speed of 18,000 RPM this blower is suitable for jobs of medium intensity and has coverage of up to 425M2 on a single charge.
Now for the loved ones… or your 'softer' side.
Seriously scented
Know someone with a thing for candles? If so, the Elevation Collection from Yankee Candle is exactly what they're missing. The features a sophisticated mix of complex and nuanced fragrances in soft décor-friendly colours, containing multiple wicks to allow for an even burn.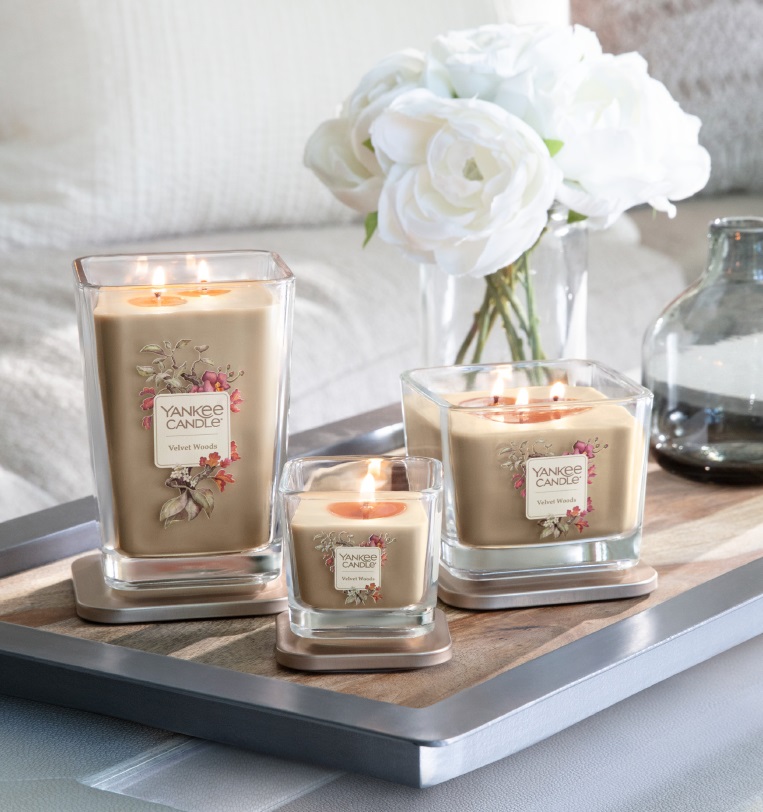 The collection delivers room-filling fragrances made from pure and natural extracts designed to heighten the mood of any occasion.
The contemporary line boasts a versatile design with a tapered glass silhouette and dual-purpose lid that acts as a platform for the candle while it burns.
With good looks, premium fragrances and on-trend colour pallet, these candles will go down a treat this Chrissie.
The new collection is available for purchase now at Amazon.com.au, Candles2go.com.au and specialty retailers.
One-of-a-kind diary

This year the Collins brand marks 200 years of world leading diaries, notebooks and stationery.
A brand steeped in Scottish heritage and tradition, Collins has a rich history that dates back to humble beginnings in Glasgow.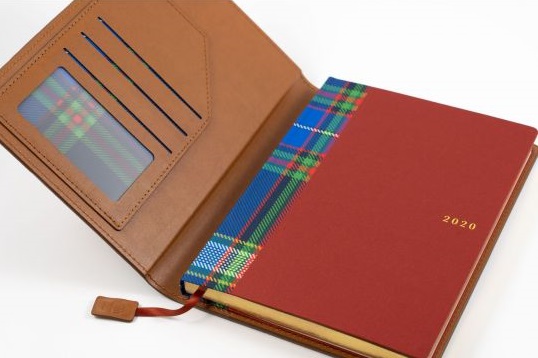 To commemorate the 200th Anniversary of Collins, a limited edition tartan diary has just been released – Candleriggs; reflecting the heritage and ambition of their Scottish history. Officially registered with the Scottish Register of Tartans, the Candleriggs diary features the blue and white of the Scottish flag, while the smooth leather cover alludes to the maroon cloth that was used in the early production of Collins diaries.
This one-of-a-kind diary also incorporates gold embossing, which references a time in the brand's history when gold was gilded by hand upon the cover of its books. Finally, the diary is subtly enhanced with the addition of green, to reflect Collins Debden's support of environmental sustainability.
For anyone that keeps a diary, this thing is the bee's knees and sure to delight.
Silly season skincare
The silly season has well and truly started, and your skin may already be feeling the effects of all that fun. Bad food, late nights, alcohol and general over-indulgence can all lead to congestion, dull skin.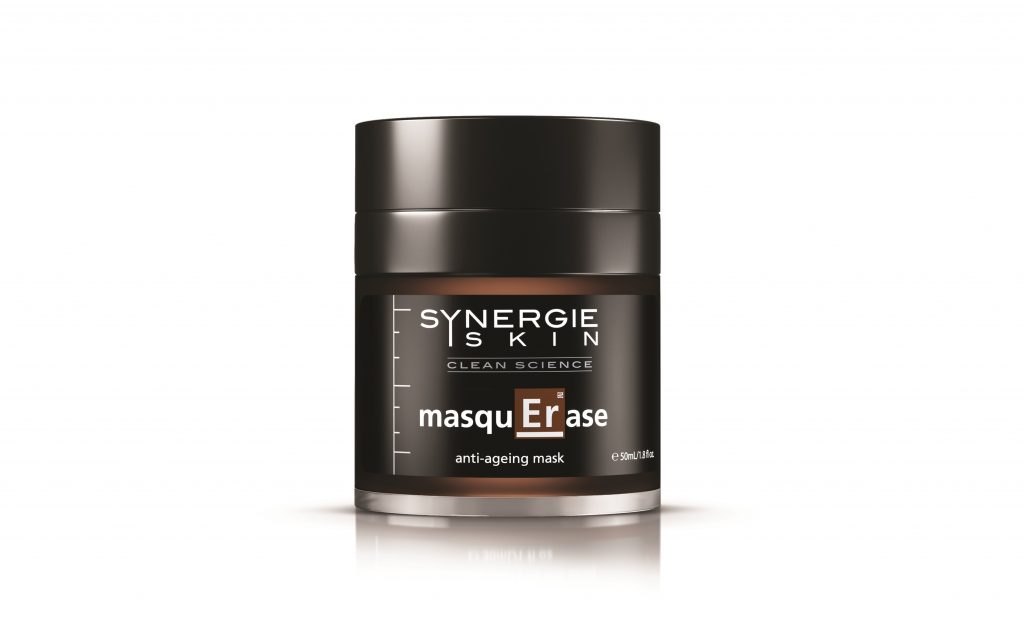 Combat the nasties with Synergie Skin, the Australian skincare geniuses that combine the best of nature and science in synergy. Kick your usual skincare routine up a notch with two treatments designed to draw out the bad stuff and leave skin fresh and glowing.
Detox Antiox
The ultimate deep cleansing treatment for skin exhibiting pore congestion and toxic build-up
Potent antioxidants: blackcurrant seed oil and chlorophyll neutralise free radical damage and reduce skin irritation
Niacinamide increases hydration, strengthens skin barrier function, regulates oil production and boosts skin immunity
Apply every second night, after cleansing but before serums and moisturiser, for severely congested skin this festive season
MasquErase
The ultimate indulgent home treatment mask
Will help restore your skin's youthful glow with its potent blend of active ingredients including intense hydrators, marine phycosaccharide, niacinamide and Canadian Willowherb.
Alternate with Detox Antiox, applying the nourishing masque after cleansing and leaving overnight for maximum effectiveness.