Modern-day train carriages that have finished their working life often turn into scrap metal or end up in yards where trains go to die. But for many of the classics, from the late 1800s to early 1900s, more romantic endings tend to be written. Justin Felix chats to a vintage train carriage collector to find out how he got into the wonderful world of collecting railway memorabilia.
A derelict train carriage carcass may appear as nothing more than rubbish to some, but for others with an interest in these historic marvels, the possibilities are numerous.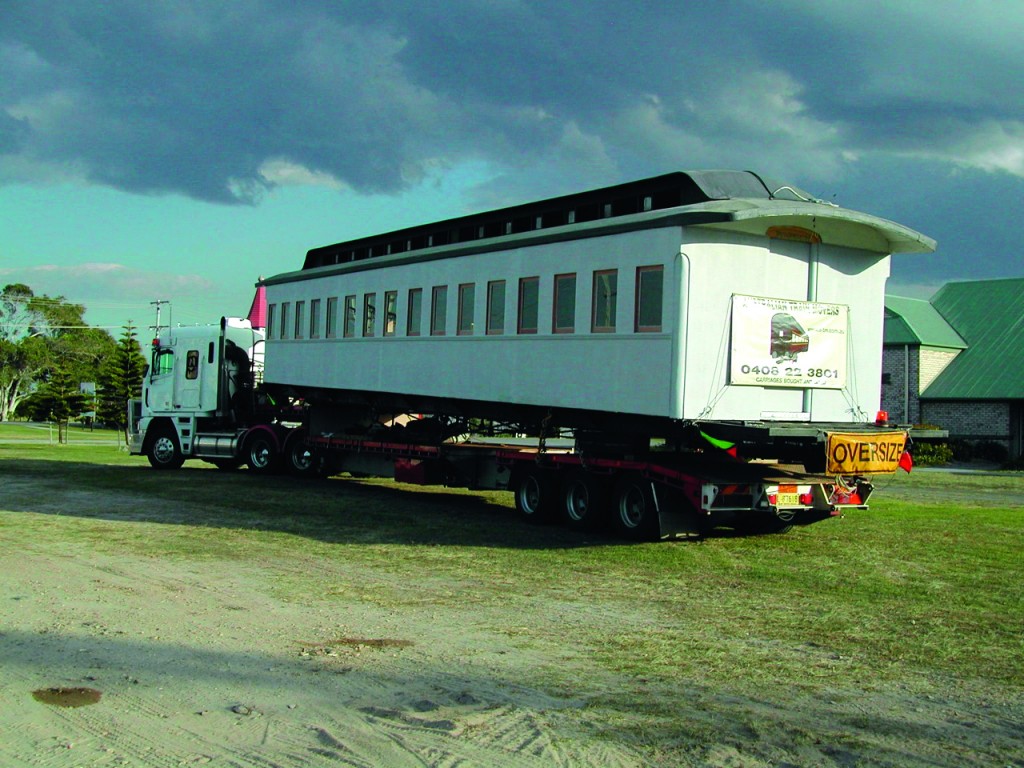 We've featured a number of train enthusiasts in past editions and one common theme across all was a love for trains and railway from a young age. So when we met a bloke who claimed to have just fallen into it, we were curious to know more.
Mario Mencigar never grew up with ambitions to one day own his own life-size train. In fact, while growing up and into his teens, he was more interested in transport that only used two wheels; a far cry from the multiple wheels required to move a train along.
So how does a man with no real interest in trains end up being one of the biggest carriage and memorabilia collectors in the country?
"By default," Mario laughs. "About 30 years ago we had a property in Grafton, New South Wales, and when the red rattlers were being decommissioned we were the first ones to grab a few. We employed somebody to transport them up to us. We wanted them fully intact, with the wheels and all. They agreed to that but a week prior to the shipping taking place, they called me and said they had to cut everything off and deliver it in parts. I politely told them where to go and said I'd do it myself.
"At that stage I was planning to get out of the transport industry because I'd had enough."
Such was not the case though and Mario could have never predicted what the future had in store for him.
"I was planning to sell the truck and drive for somebody else but things took a slight turn. Once I started transporting the trains, people heard about me doing it, liked what they saw and asked me to move theirs."
Suffice to say, business boomed, as did Mario's passion for the things he was transporting. Within no time he went from buying two trains to 50.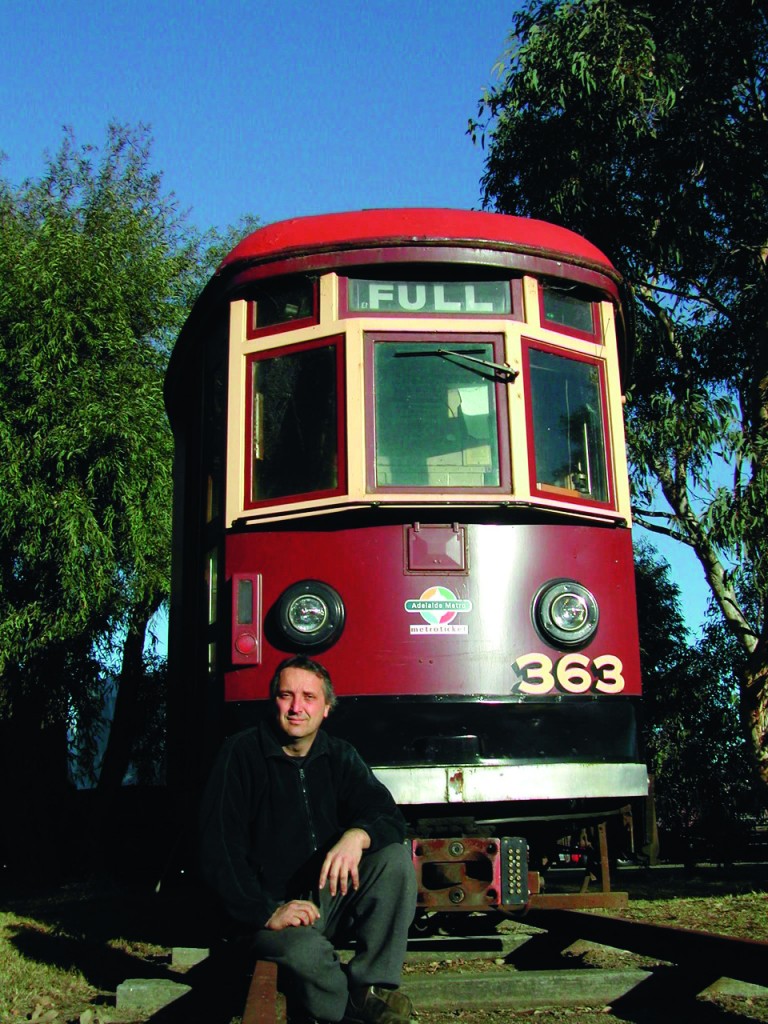 He collected some for his own personal use, like rare carriages from the late 1800s and early 1900s while others were for business purposes.
"I started sourcing carriages for other people. Our name started to spread and our reputation grew so we started doing bigger jobs, moving carriages for movie sets and that sort of thing. Old trains were becoming so sought after, it was crazy," he says.
Mario loved driving trucks and seeing the countryside but made it pretty clear he was never the type of driver who could do interstate runs overnight to meet tight deadlines on little to no sleep. That's what made moving trains such a great business venture… particularly as his company was the only one able to do so.
"I could sleep normal hours, at night, because I could decide on times and dates that could be reasonably
achieved. There was no use busting a gut over it. On average, I racked up around 50,000km a year, which is nothing. Most truckies clock up 150-300km.
"We built the largest tilt tray in Australia which helped to roll these carriages on and off the back of the truck. We were the only ones who can do that full on."
Mario enjoyed the social aspect of it all and made some life-long friends along the way and smiles at the fact he now has places to stay all over the country.
Popular uses for the carriages included granny flats, weekenders, café's and tourist information centres. Unlike many of the modern-day trains that turn to scrap metal once a newer model takes their place, there's a little more romance to the classics and restoration works play a big part in making these turn of the century carriages so appealing.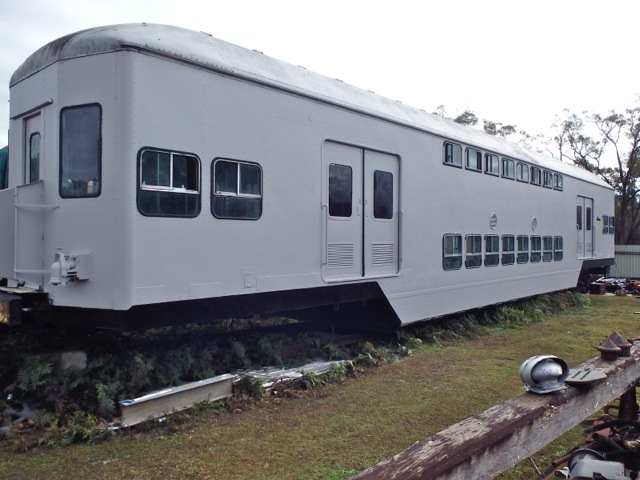 "I got into the restoration process by default too. I was a coach builder in my younger days so restoring old train carriages was second nature. A couple were bombs when we bought them, another was fire damaged. We stripped them down to bare skeletons and started from scratch. They came up better than expected.
"We've got our own track laid where we can keep the trains on rail. I've got 6 acres here in Londonderry, NSW. We've now sold the property and are currently renting back for a few months. We sold our property and some carriages to John Horne (featured in ManSpace in 2013). He had been eyeing off our property for a long time, mainly because of the big workshop and the rail."
The move isn't the only thing on the cards for Mario, who's going into what he describes as 'semi-retirement'. He has a man cave in Gundagai, some 300km from Londonderry, halfway to Melbourne, that's going to be receiving a lot more attention once he has some more time on his hands next year. And how it turns out will be worth revisiting as it's actually an old church.
"What made you decide to buy a church, Mario?" I asked.
"Because it was up for sale," he laughed.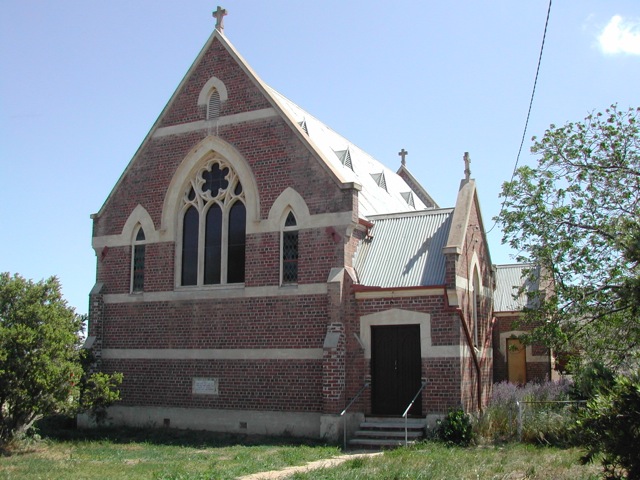 "I always drove past the church on the way to Melbourne while working, and would always eye it off. I thought to myself, 'if that ever goes up for sale, I'll be into it for sure'.
"Then one day on my way to Adelaide I saw a big 'for sale' sign up in front of it. I came to a screeching halt, rang the real estate agent and was told it would be up for auction in two days time. I couldn't be there as I'd be in Adelaide but I bid over the phone and won it. I never really planned for it to be a man cave as I had one in my shed but this was far more interesting. "
Currently the space houses a projector and screen, as well as a jukebox for entertainment while myriad railway memorabilia and even a plane shell takes up the rest of the space. He hosts movie nights and social gathering for his trail bike club and assures me it always ends up an interesting night.
"Now that I'm coming into retirement I'll have more time to deck it out how I want it. I also plan to set up a couple of trains as guest quarters around the church itself."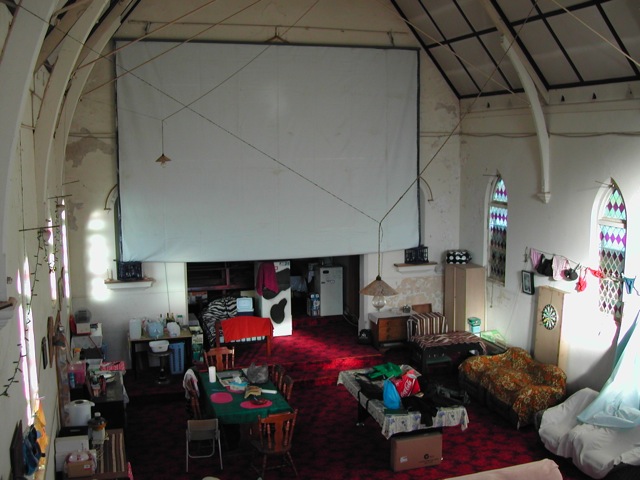 With the impending move and retirement on the horizon, Mario made a conscious decision to sell some of his most prized assets, including carriages, locomotives, hand pump carts, old train wheels, railway memorabilia and other antiquities. The week prior to our interview saw 98% of the things he had up for sale on Grays Online sold in its specified time frame. Of the four carriages up for sale, two sold during the auction, while the other two sold straight after.
"I've had to downscale quite a bit with the move. I couldn't leave a backyard filled with train carriages."
Mario feels as though Londonderry is becoming too crowded so he's heading further south.
"Slow and steady, nothing moves too fast down there… and that's how I like it."