Getting tired of the boxed chocolates and pink teddy bears? The Logitech Matchmaker quiz below will help you decide where to take your better half, and find the perfect gift based on your personality.
Do the two of you prefer staying in?
We will have a cozy night-in with a snuggle sesh sprinkle on top please! → 2
You know FOMO is real, right? → 3
Are you more of a movie buff, a muso or a gamer?
Movies all the way. → A
No music, no life. → B
Let's play. → 6
Do you enjoy outdoor activities?
Yes, we can't sit still! → 4
With all the bugs and scorching sun? No, thank you. → 5
Which one of the below sounds better to you?
An epic hike in the great outdoors. → C
A cruisy picnic date on the beach. → D
Do you like to get the sweat going?
Yes, sweat is fat crying. → E
No, I prefer eSports. → 6
Are you a PC or console gamer?
PC for sure. → F
Consoles for life. → G
A. A movie marathon with Logitech K600TV Keyboard

This one is for the JOMO couple. Use this awesome wireless keyboard to search and find your favourite movies across all the streaming services and channels, and press play on your smart TV without breaking the cuddle on the couch. Now, get some popcorn and wine, kick back and relax.
B. A candlelit dinner with Ultimate Ears MEGABOOM 3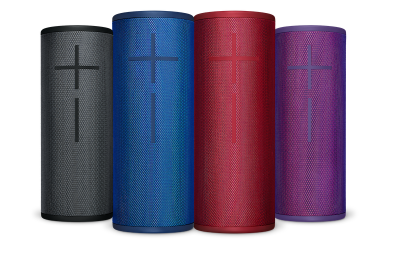 You need some sweet tunes to set the right tone for a romantic candlelit dinner. Luckily Ultimate Ears MEGABOOM 3 is here to help. Equipped with excellent clarity and a deep bass, this baby is here to deliver your favourite love songs with powerful 360-degree sound all night long.
C. An outdoor adventure with Jaybird VISTA Wireless Sport Headphones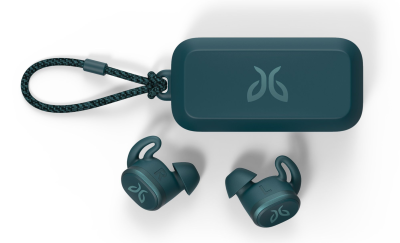 Sleek, lightweight, sweat and waterproof, these compact wireless earbuds are built for the couple who are always on the go. With a 6-hour play time and a further 10 in the case, it will take your next epic hike with beau to the next level.
D. A beachside picnic with Ultimate Ears WONDERBOOM 2

Although small, this pocket rocket has a surprisingly big sound. Hit the new Outdoor Boost button for louder, crisper audio when you are chilling on the beach with your significant other. Plus, it's dustproof, waterproof and drop proof, so you can bring it anywhere or pair two WONDERBOOM 2 speakers to double the sound or enjoy true stereo.
E. A run challenge in the gym with Jaybird Tarah Pro Wireless Sport Headphones
If your better half loves fitness as much as you do, they are going to love these wireless sport headphones. Offering a secure and comfortable fit with uncompromised sound for 14 hours of play time, you two can power through a hot and fun gym date this V-Day.
F. A private LAN party with Logitech G G915 LIGHTSPEED Wireless RGB Mechanical Gaming Keyboard and Logitech G G604 LIGHTSPEED Wireless Gaming Mouse

Get your game face on and be ready for an epic private LAN party with your video game loving Valentine. The G915 LIGHTSPEED Keyboard features high-performance yet low-profile mechanical switches, giving this keyboard a satisfying key execution whilst being overall smooth to use. Together with the G604 LIGHTSPEED Wireless Gaming Mouse which comes with 15 programmable controls, dual connectivity and the class-leading HERO 16K sensor, you are going to be the new power couple on the battlefield.
G. A console battle with ASTRO A40 TR Headset + Mixamp Pro TR or ASTRO A50 Wireless Headset + Base Station
Immerse yourselves in the console gaming realm this Valentine's Day with one of these amazing headsets from ASTRO. The A40 headphones are equipped with customisable and swappable mics, ear cushions and speaker tags so you can tailor your setup for improved comfort and performance; whilst the A50 Wireless Headset + Base Station delivers top-of-the-line acoustics, ergonomics, and durability that professional that both console and PC gamers crave.