Mid-strength beers have always carried the stigma of being pretty bland. And that's because they've been less than desirable for a very long time. Thankfully, things are changing and craft beer lovers, like myself, are reaping the benefits of brewers continually pushing the boundaries with their concoctions.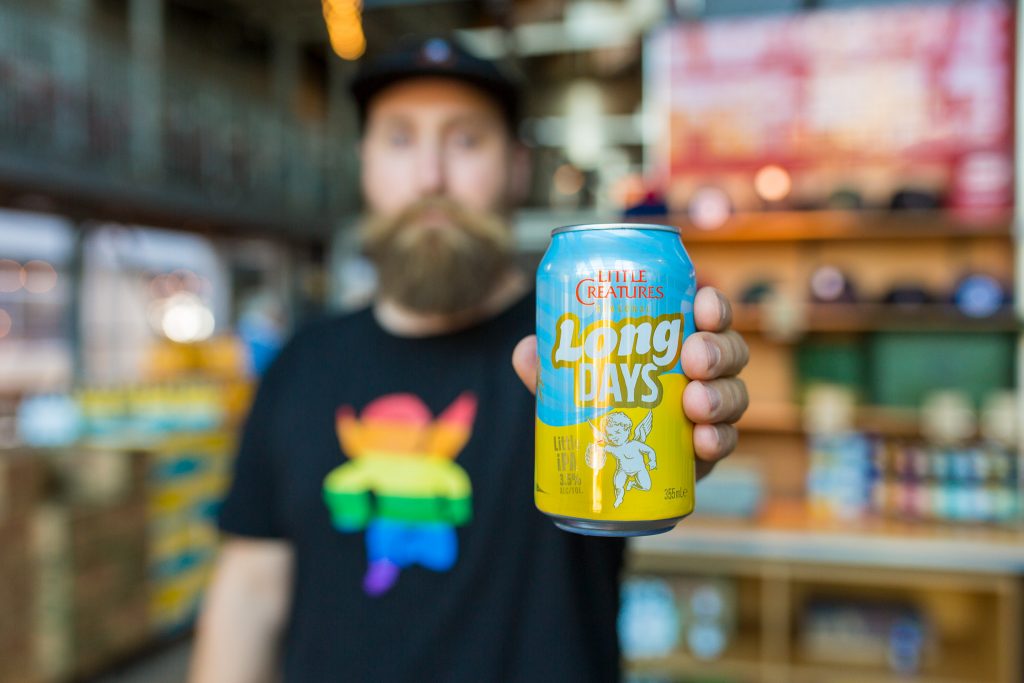 One of the latest seasonals from the crew at Little Creatures is Long Days.
Russ Gosling, Head Brewer at Little Creatures Fremantle said Long Days is sales-gravity brewed and dry-hopped to give the beer bags of flavour.
"It's the little things that make a difference. Often mid-strengths are brewed at high-gravity and diluted, but sales-gravity brewing negates any dilution, so you get a nicely in-tune beer with a smooth consistency that tastes full flavoured, with a refined aroma and clean finish," Russ says.
Day drinking is probably my fave, especially during summer, when things kick off around midday and finish up whenever the last man standing hits the pillow. That's usually before midnight.
The hangovers aren't as bad as those 4 or 5am finishes and you generally don't forget to eat as both lunch and dinner times are enveloped by a day sesh. The name Long Days is suitably apt then when you learn more about this tipple.
It's an IPA, so you know straight off the bat it's going to pack flavour. Simcoe hops deliver passionfruit, citrus and malt with a back end of caramel. Sounds yum, hey? Well it is!
Unlike its bigger brothers though, this baby comes in at 3.5% and is truly sessionable. For designated drivers, it's also a world away from traditional mid-strengths that leave you yearning for more.
Here's to a few long sessions this summer thanks to this number.