They say the way to a man's heart is through his stomach, so check out these Christmas gift ideas to make any bloke happy as Larry.
PACIFIC MOONSHINE
As they say, "when life gives you lemons, make lemonade," or in this case "when life gives you a surplus of beer, you make Moonshine", so when COVID-19 hit Australian shores, the highly-awarded Cape Byron Distillery saw an opportunity to create some 'sustainable' magic with local craft brewing legends Stone & Wood. The result? 'Pacific Moonshine' – a clear and unusual spirit that was artfully distilled from kegs of Stone & Wood Pacific Ale.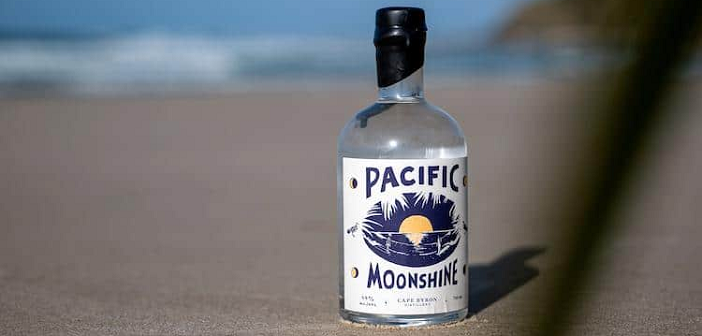 Tropical and salty like your first post-surf sip, Pacific Moonshine is the lovechild spirit born of the pandemic. Bursting with flavours of tropical fruits such as fresh pineapple, lychee, passionfruit and mango, along with hints of malt on the nose. The taste is citrusy and dry with a medium to long finish. But best not to get too attached, with only 3,000 units available, this is one strictly limited-edition sipper.
Pacific Moonshine will be available to purchase from Monday 30th November, via www.capebyrondistillery.com. Available in 700ml, the RRP is $89.99.
SPICE IT UP!
Spice up your life (or more pertinently your Christmas day feast) with Char-Griller's Rubs. The Rubs come in three mouth-watering flavours including; All Purpose Rub a versatile unique blend of aromatic herbs and spices that is perfect for grilling and low 'n' slow style BBQing that complements all dishes.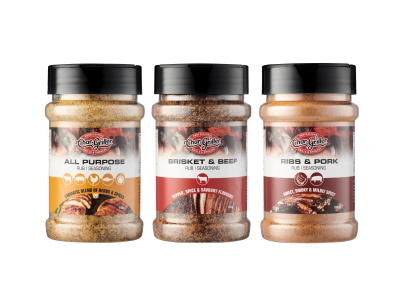 Brisket and Beef Rub (RRP $12.95) perfect for the red meat lover! This peppery and mildly spicy blend is ideal for application onto beef brisket and tomahawk steaks. The Ribs and Pork Rub is a well-balanced sweet, smoky and mildly spiced aromatic blend perfect for those low 'n' slow rib enthusiasts.
RRP: $12.95. Available from Bunnings Warehouse.
DIAMOND EARTH COOKWARE
Loved by experienced celebrity chefs such as Iain Huey Hewitson, this cookware set has 7 different pots and pans to suit any sized family or meal.  Its high-quality design with premium non-stick coating on stainless steel and aluminium alloy, is both beautiful and chemical free; No PFOA, BPA, Lead, Cadmium or Mercury.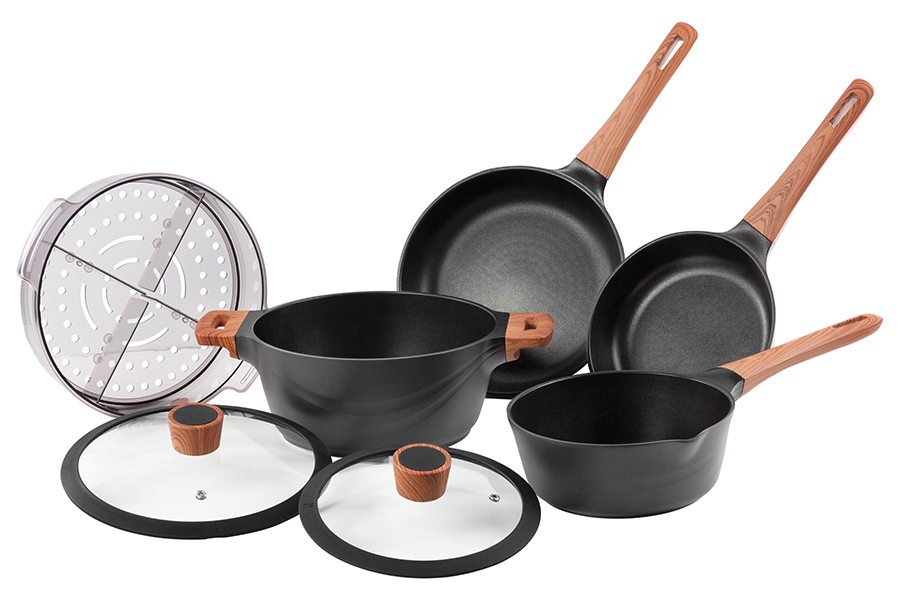 The cookware range sets itself apart with its durable design and premium materials at a reasonable price. And unlike other products, the set works on electric, gas, induction and ceramic cooktops.  So, you'll guarantee that the special cook in your world will be chuffed to get cracking on creating a chef-standard meal, every time.
RRP: $249 Find it here. 
VACU VIN LIMITED EDITION ACTIVE WINE COOLER
You're lugging around bottles to different family events this summer, so wine not do it in style? Vacu Vin's patented technology means wine bottles can be chilled within minutes and stay cold for hours.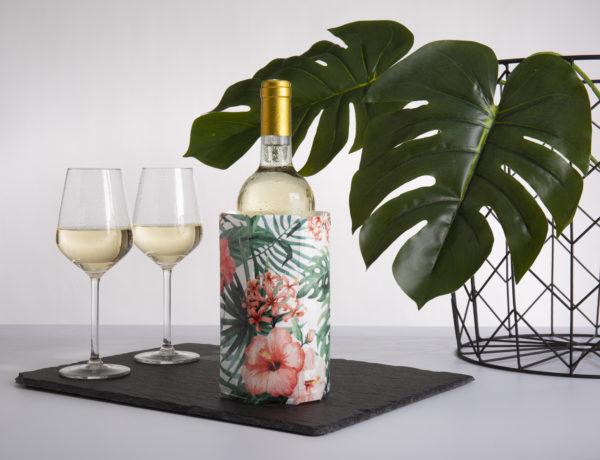 Just keep it in the freezer and once frozen it's ready to cool down your favourite bottle of white, sparkling or rose. Easy!
RRP: $39.95. Find it here.
KLEVA CUT KNIVES
For anyone who loves to cook, a dull knife is the bane of their existence.  Banish that reality for them this Christmas with this Australian designed, authentic tough Japanese Vamolcrium multi-alloy steel kitchen knife set.  The set comes sharpened and well balanced for immediate and comfortable use.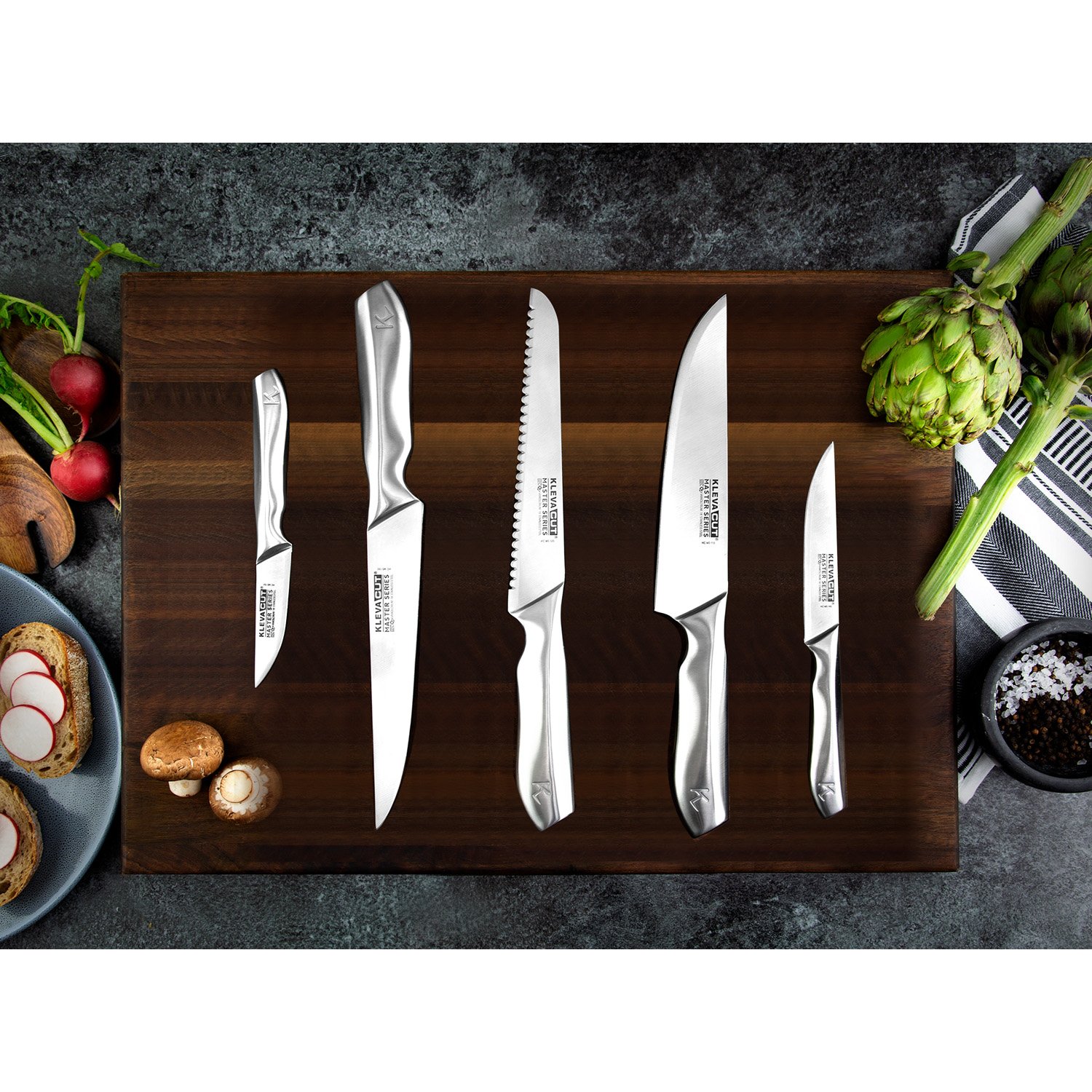 Endorsed by dozens of chefs including celebrities such as Peter Russell-Clarke and the original Masterchef Julie Goodwin, the chef of the family will be forever grateful.
RRP: $179. Find it here. 
WOOSHKA
With Wooshka, the go-anywhere woodfire stove, you've got a seriously good cooking accessory that packs up into itself and provides the perfect platform for a delicious feed.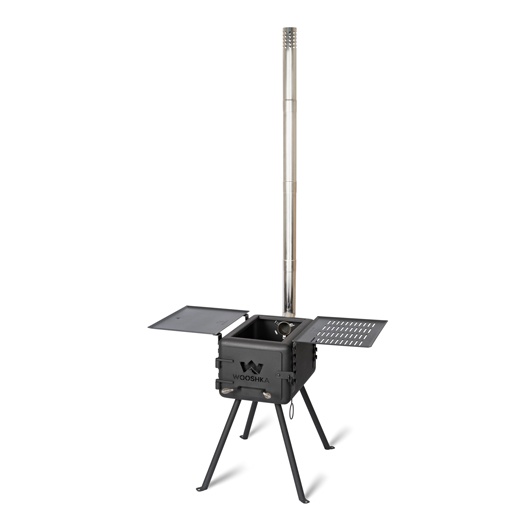 Wooshka is super versatile and simple to use, making it a must-have for the outdoor enthusiast who enjoys cooking up their own food while sipping on a brew or two.
A host of accessories turns this portable grill into a roaster, smoker, bake oven, fryer, stew maker or even a firepit for those chilly nights, making it perfect for caravanning, camping, hunting or fishing adventures.
It's also the perfect portable barbie for the home cooking enthusiast with a penchant for cooking over open flames.
Wooshka is Aussie-designed and comes with legs and locator pins, flue with spark arrestor, grill plate, flat plate, Wooshka firebox and carry bag.
Wooshka retails for $339 and is available at Bunnings or online @ www.wooshka.net.au.
PAMPELLE – THE GRAPEFRUIT APERITIF
Pampelle, the world's first ruby red grapefruit aperitif, is bringing the French Riviera and the relaxed holiday vibes to your summer drinks this Christmas.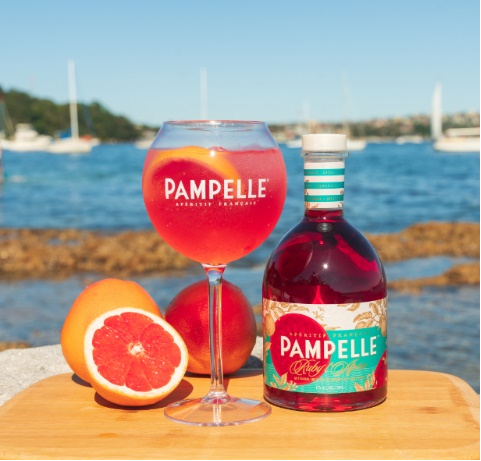 Perfectly versatile to use from refreshing Pampelle & Tonic, to Pampelle Spritzes to Pampelle Negronis, Pampelle gives a unique holiday feeling with every sip.  30% naturally lower in sugar than other leading aperitifs, Pampelle focuses on the deep flavours of its natural ingredients, with every sip guaranteed to make you feel like its Summertime, anytime!
RRP: $40.00, available from Dan Murphy's
BREWART
If your dad loves beer and has a thing for entertaining, or simply enjoys cooking or making things in general, the BrewArt system is for him.
BrewArt is a simple to use, high-end home brewer kit. But it also takes home brewing to another level altogether. The legends at Coopers describe it as 'the world's first fully automated personal brewer, which brings the art, craft and science of brewing together in one elegant unit'.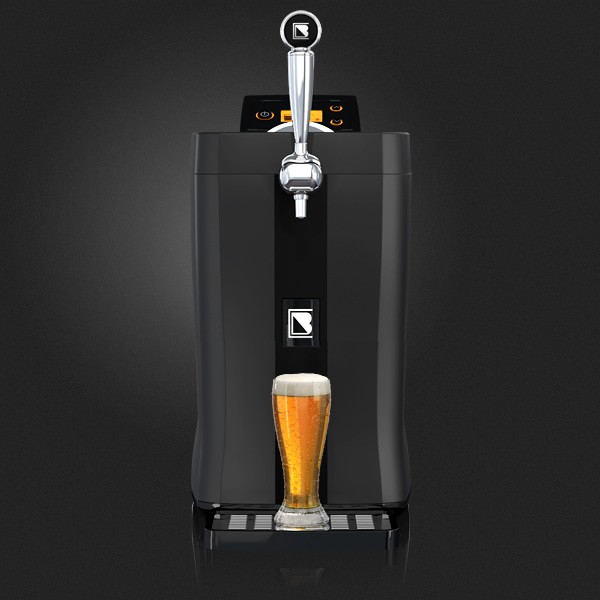 The BrewArt BeerDroid is WiFi compatible, meaning you can monitor your brew via an app. It tells you things like how long the beer has been fermenting, what temperature it's at and when it's ready to keg or bottle.
Speaking of kegging, the BrewFlo is another clever bit of kit. It's a temperature controlled dispenser that doesn't require CO2 for carbonation.
Coopers offer a bunch of BrewKits (ingredients) in abundant styles to ensure your dad's every craving is satisfied.
Rockin' pizzas
The Roccbox is a stylish and high-tech portable pizza oven which famously cooks restaurant quality pizza in just 60 seconds in the comfort of your own home. And that's no lie. We've tried it.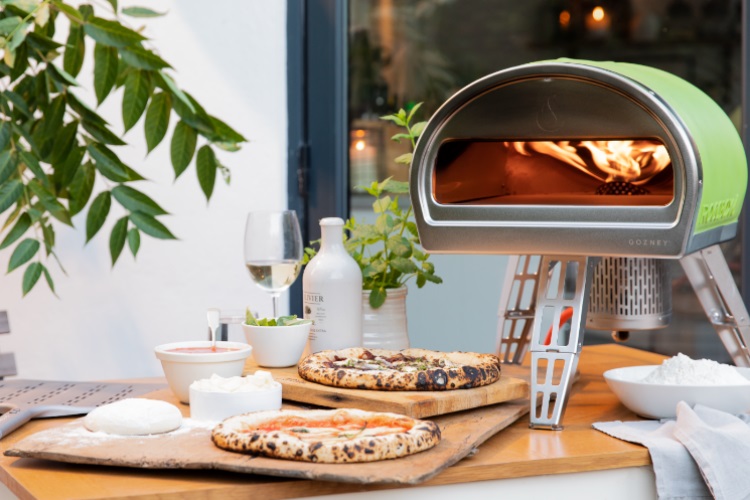 Thanks to its high-tech design borrowed from commercial pizza ovens and its ability to heat up to 500 degrees, the oven is the perfect gift for people who love to cook and entertain.
Designed to be used outdoors, the Roccbox reaches 500 degrees in just 20 minutes, but with limited radiant heat. It can even be taken down to the beach or used while camping. Plus it looks the goods too.
The oven enjoys some famous international backers including Instagram's co-founder Mike Krieger.
Roccbox retails at $899 and includes free shipping when purchased at www.gozney.com/au/.
ESPRESSO MARTINI DUO
Lawrenny Estate distillery has released an Espresso Martini twin pack, ideal for entertaining at home.
Coming with the honey mocha Cold Brew Coffee Liqueur with Saint Clair Vodka, it makes cocktail-making simple and easy – just shake and serve.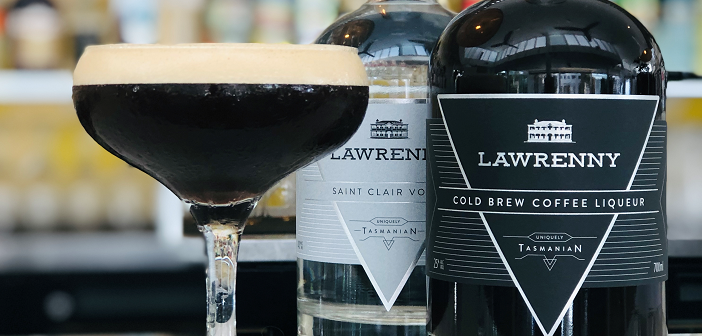 Both 500ml bottles, the Espresso Martini twin set is an ideal gift for whatever occasion or ready-made pack to make one of the world's most popular cocktails.
On top of that, Lawrenny is offering $10 off each pack plus free delivery with the promo code 'COFFEE' when checking out in the online store for the month of October.
You can visit the Lawrenny website here.