We're all suckers for new tech, and with most of 2020 spent at home for a lot of Australians, there's no doubt more gadgets and gizmos have found their way into homes as curiosity led to countless online purchases. But if that special person in your life still yearns for more, here are some last minute gift ideas for you to consider.
Provide peace of mind
Give the gift of deterring intruders and monitoring the home with the EZVIZ C3W Colour Night Vision Outdoor Wi-Fi security camera.
Placing the power of surveillance in the hands of everyday Australians, the EZVIZ camera delivers smart security solutions for homeowners to monitor activity when at home or away.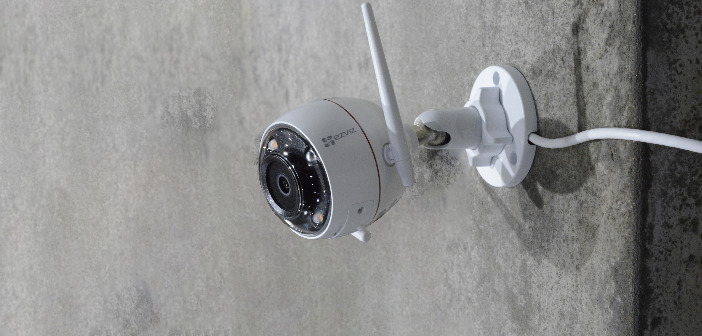 Featuring night vision modes that deliver crisp detail in low light, intelligent motion detection capabilities and anywhere, anytime monitoring via the user-friendly EZVIZ App, the EZVIZ C3W Colour Night Vision Outdoor Wi-Fi security camera brings peace of mind for homeowners by guarding the outdoors all day and all night.
Via the free EZVIZ App, users can capture, save, protect, and share memories and surveillance footage. Available on Android and iOS, the EZVIZ App allows users to view the live feed, watch playback, zoom in 8 times for close-up details, and even start a live conversation remotely with a visitor.
TRUE BLUE AUSSIE SOUND
Audiofly, Australia's home-grown headphone brand, has launched its second generation True Wireless In-Ear Headphones, AFT2.
Locally designed and engineered in its hometown of Perth, the AFT2 continues Audiofly's passion to take its expertise from its work with professional musicians to deliver incredible sound and comfort for consumers, at an affordable price. With an industry-leading 35 hours of total play time, True Wireless Stereo technology and an intuitive touch interface, the AFT2's also pay tribute to Australia's rich landscape with four colour options that include Gum Leaf green.
The AFT2 delivers Pro-quality, clear and crisp sound by combining its finely-tuned 6mm dynamic driver with the Qualcomm Bluetooth 5.0 chipset, while its intuitive touch interface means you can play, pause and skip songs, or answer a phone call, with a single touch to the side of the headphones while in use.
Based on the build of custom in-ear monitors Audiofly usually delivers to professional musicians, the AFT2 delivers first-class comfort with a secure and ergonomic fit that is comfortable for everyday use, whether it's the daily commute, a fitness session or a way to escape into your own world.
Audiofly AFT2 True Wireless In-Ear Headphones are available now with an RRP of $199.99, from Store DJ and Mannys Music stores across Australia as well as online from:
Alcatel 1SE
The Alcatel 1SE is a sub-$200 smartphone with features that include an AI triple-rear camera and impressive display technology, and is a reminder of how fast mobile technology and innovation has evolved, with such technologies appearing in much more expensive, flagship devices just a few short years ago.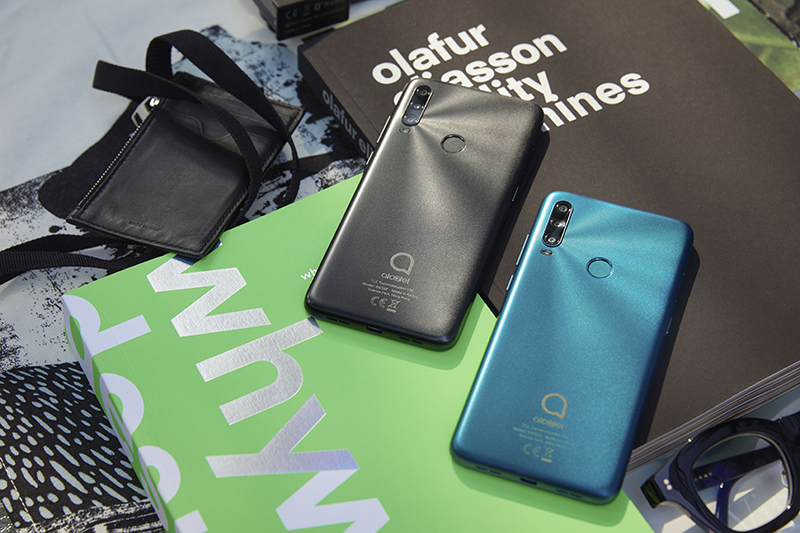 Today, the Alcatel 1SE (2020) shows just how far things have come in just a few years, with a 13MP+5MP+2MP rear camera that includes a 120-degree wide angle lens, a 4,000mAh battery, 4+64GB Memory, fingerprint security and a 6.22-inch HD+ Vast Display with 87.18% screen to body ratio. It's perfect for anyone looking for all the features of a high-end smart phone without the price tag.
The Alcatel 1SE is available at JB Hi-Fi both in-store and online for $199.
Keep pushing with Skullcandy earbuds
Have iso workouts caused you to get into at home hot yoga, Pilates, surfing or outdoor running? With sweat being detrimental to electronics and cords causing irritation, waterproof and wireless buds are essential.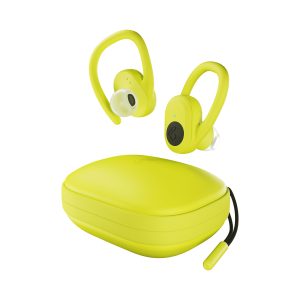 Whatever your loved one's physical activity of choice, Skullcandy's Push™ Ultra True Wireless Earbuds will soundtrack their path to fitness. Key features include:
100% IP67 Sweatproof and Waterproof
6 Hours in Earbuds + 34 Hours in Case
Moldable Ear Hook
Titanium coated drivers to reduce distortion
The buds are IP67 sweatproof, waterproof and dustproof, Tile™ enabled and have full controls on each bud that allow for solo bud use. Better yet, the Tile Bluetooth finding technology makes for no mistakes should you ever misplace a bud in your workout bag or during a session.
BOOST↑CHARGE™ PRO MagSafe 3-in-1 Wireless Charger 
The BOOST↑CHARGE™ PRO MagSafe 3-in-1 Wireless Charger is designed to be ultra-convenient and ultra-fast providing up to 15W of wireless charging power, compatible with MagSafe. MagSafe features an array of magnets around the wireless charging coil of iPhone to allow accessories and wireless charging solutions to perfectly connect and align to iPhone every time.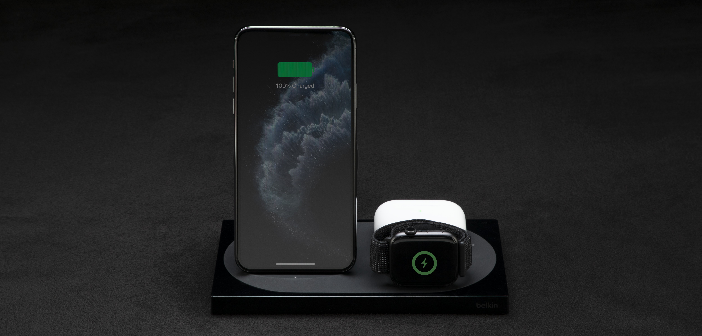 The BOOST↑CHARGE™ PRO MagSafe 3-in-1 Wireless Charger also provides 5W charging power for AirPods Pro and AirPods with Wireless Charging Case, and a wireless charging module for Apple Watch. It features a non-slip design to support device in portrait or landscape mode and is compatible with MagSafe cases up to 3mm thick.
$219.95 RRP. Find it here.
Suunto 7
The long-awaited Suunto 7 combines Suunto's versatile sports expertise with the helpful smart features from Wear OS by Google.
Powered by the Qualcomm® Snapdragon Wear 3100 Platform, Suunto 7 delivers a seamless integration of Wear OS by Google for an experience that supports sports and everyday life in one streamlined interface.

Key Features:
Sports experience brings 70+ sport modes, from running and cycling to skiing and surfing, with accurate exercise tracking, music controls on the watch and access to the Suunto app for detailed training insights while delivering up to 12 hours battery life in continuous GPS Tracking mode.
Offline outdoor maps with built-in Suunto Heatmaps across 15 activities allow users to always find their way and know the best training routes, even when their phone is left behind or there isn't network connectivity available.
Wear OS by Google makes everyday life easier with Google Fit™, Google Assistant™, Google Pay™ and thousands of apps available from Google Play™, plus daily features like notifications, calendar updates and weather when you need it.
Adventure-proof design tested in Finland to be shock-proof, water-proof and dirt-proof.
Clean up with DEEBOT U2
ECOVACS ROBOTICS has introduced the DEEBOT U2 PRO, an affordable all-in-one home vacuuming and mopping robot featuring a brand-new Pet Care Kit. Enabling pet owners to effortlessly clean up fur even during their pet's heavy shedding season, the DEEBOT U2 PRO is also the perfect starter model for time-challenged households.
For under $599, the Pet Care Kit contains an extra large 800ml dustbin and tangle-free main brush which, when combined with the strong suction, delivers great results for even the most stubborn pet hair. The DEEBOT U2 PRO also features smart move navigation, high capacity deep cleaning and mopping functionality.
The DEEBOT U2 PRO, including the Pet Care Kit, is available now with an RRP of $599 from Amazon.com.au.
Keep it real with Buds Q
realme is the fastest-growing smartphone brand globally, with a reputation for offering powerful performance, stylish design and premium features at an affordable price. With that in mind, realme Australia recently announced the launch of the all-new realme Buds Q, designed in collaboration with world-renowned art director, Jose Levy.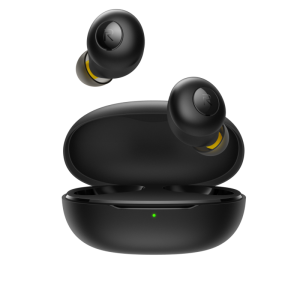 Equipped with a 40mAh battery and 400mAh battery charging case, the Buds Q deliver 20 hours of music playback.
The Buds Q have never been easier to use, with a 10mm large Dynamic Bass Boost drive – powered by the new R1Q True Wireless Chip – that connects sound instantaneously with just a touch of a finger. Designed by World Renowned Art Director, Jose Levy, the weightless feel and ergonomic flexible design are addictively comfortable.